Pearl Diving In The UAE
Soon You'll Be Able to Dive For Pearls in the UAE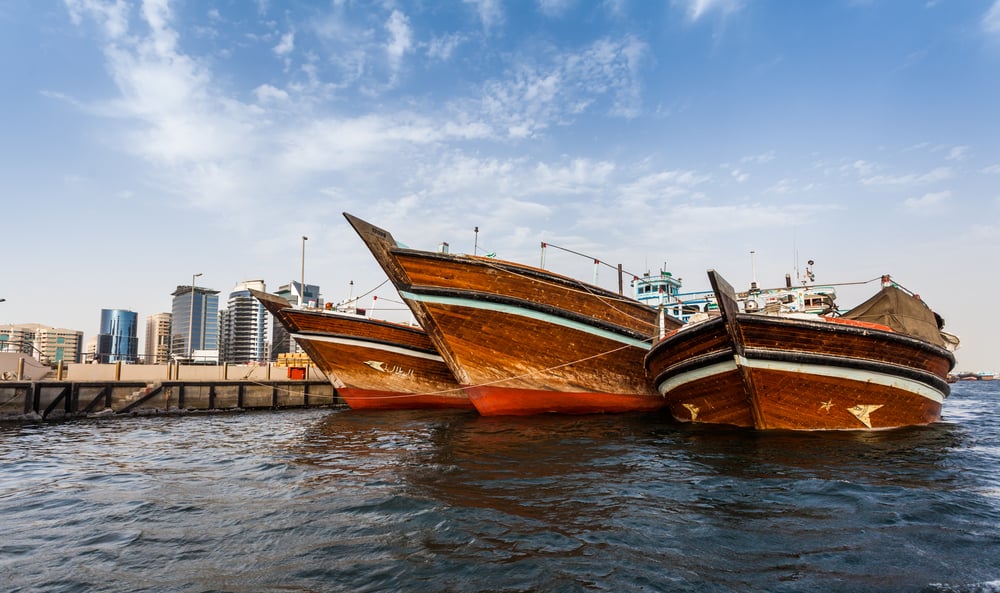 Though the UAE is a young country (it will celebrate its 45th National Day on December 2), the history of the seven Emirates that now form the country is long and storied.
It's not just camels and bedoiuns, though-- the region has a deep tie to pearl diving, and the trading of pearls served as the financial lifeline of the country through the 1800s.
At its peak, young men would dive off of dhow boats into the Arabian sea, wearing a nose clip made of a gazelle horn. They were reportedly able to hold their breath for four-five minutes at a time. Divers dove for 12-14 hours at a time, completing five dives before resting for a few minutes and going down again. On average, divers went down about 10 meters.
Though pearl diving came to a halt in the 1920s when a Japanese businessman began to commercialize pearls and in turn, the pearling industry, the sport's deep ties to this region remain, and now, one Emirati wants to share the history of diving by opening the country's first cultured pearl farm.
By January, 2018, visitors to Al Rams in Ras Al Khaimah will now people to pearl dive at the Gulf's first cultured pearl farm.
Though Suwaidi Cultured Pearl farm opened in 2004, it will be open to the public for the first time this winter, offering tours and even the chance to dive.
According to The National, "visitors will be dressed in a wetsuit and helmet before diving to collect their own oyster and keep the treasure within. The tour will also teach them about the rich history of pearl diving in the region and will witness the seeding process."
Abdullah Al Suwaidi, 45, founded the farm with the aim of keeping the UAE's pearl diving legacy alive; his grandfather was one of the country's last remaining divers.
"The plan is to turn the farm into a tourist attraction and a place of knowledge for our future generations, where they can know about the county's unique history of pearls and how we produce cultured pearls today by engaging them with the process," he said.
"I'm the guardian of the pearls and I feel it's my duty to protect our heritage and pass it to the next generations, the Arabian natural pearl trading used to be the lifeblood of our ancestors for thousands of years and bringing it back is our duty," he continued.
"In the UAE we have the best quality of shells, the mother of the shells, that produced the finest natural pearls in the past."
No word yet on when you'll be able to put on a wetsuit and search for pearls on your own, but we're excited to look to the past with this historic activity.