Perks of An Electric Car in Dubai
Here Are 4 Great Reasons to Get an Electric Car in Dubai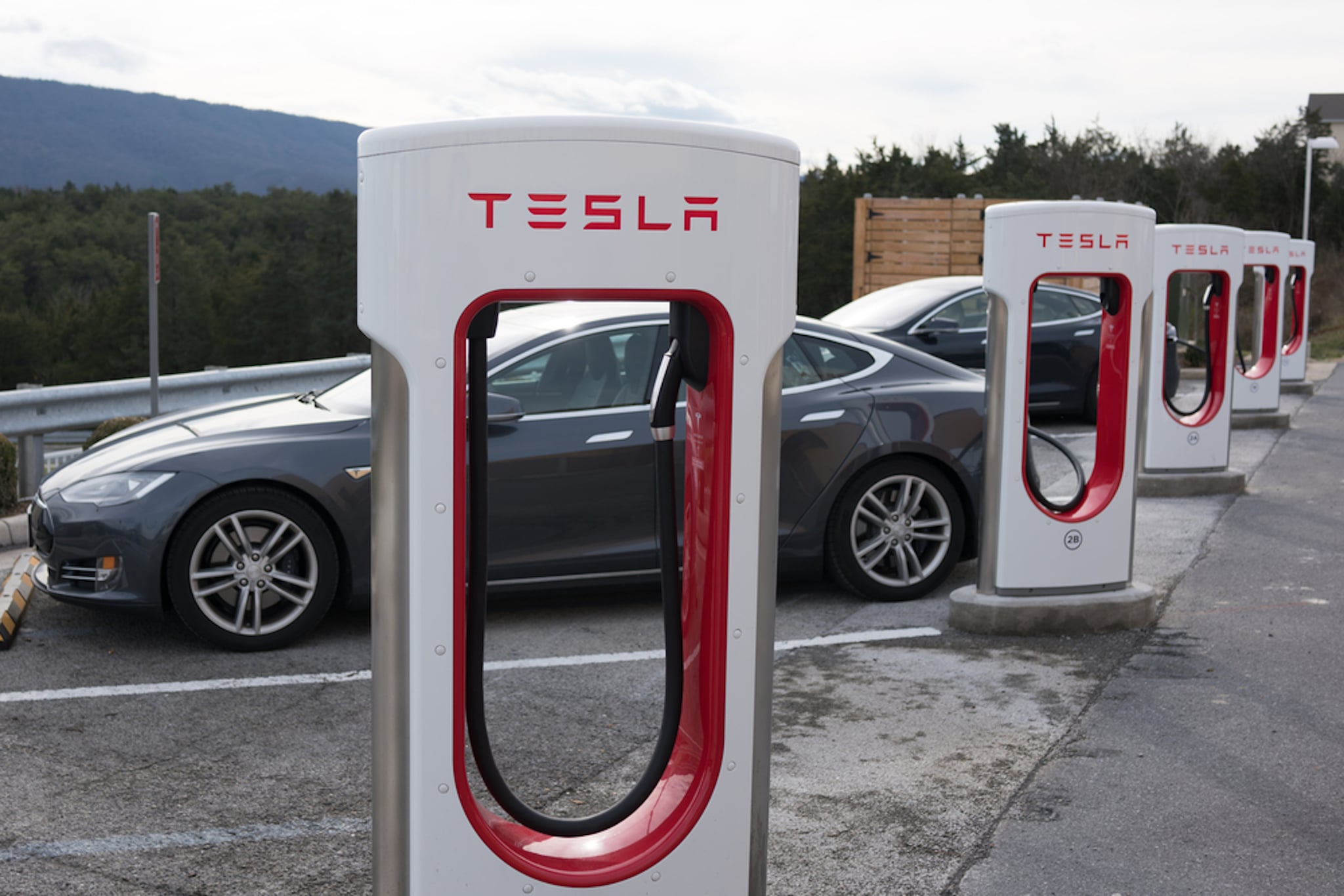 Dubai is working hard to be the smartest city on earth, and part of that means taking major steps to be more and more energy efficient.
Just yesterday, Sheikh Mo announced the 'Day Without Service Centers,' which will take place across the city on October 26. The aim of the day is to encourage more users to pay their bills using apps or other digital platforms, eliminating the need for in-person transactions.
The shift isn't just at home, but on the roads, too: earlier this month, Dubai's RTA announced that 50 Tesla cars had been integrated into the taxi fleet, with an addition 150 being added over the next two years.
Now, Dubai has given citizens and residents even more reasons to drive energy efficient vehicles by offering four major perks to those who make the switch from gas to electric.
According to Gulf News, people driving electric vehicles "will be able to charge their vehicles for free at Dewa-approved stations until 2019, use free designated green parking in Dubai, get free electric vehicle registration and renewal fees as well as a free Salik tag and a licence plate sticker identifying the vehicle as an electric car."
Saeed Mohammad Al Tayer, Managing Director and CEO of Dubai Electricity and Water, said, "Under the umbrella of the Supreme Energy Council, Dewa is working on implementing the Dubai Green Mobility Initiative to promote the use of electric and hybrid vehicles."
"This supports the Dubai Clean Energy Strategy 2050 for Dubai to have the lowest carbon footprint in the world by 2050 and the Dubai Carbon Abatement Strategy to slash carbon emissions by 16 per cent by 2021."
Is this enough to convince you to go green? Every step counts towards making Dubai cleaner and smarter than ever!