Police in RAK Let Boy be Policeman For a Day
Police in RAK Made This Boy's Dream Come True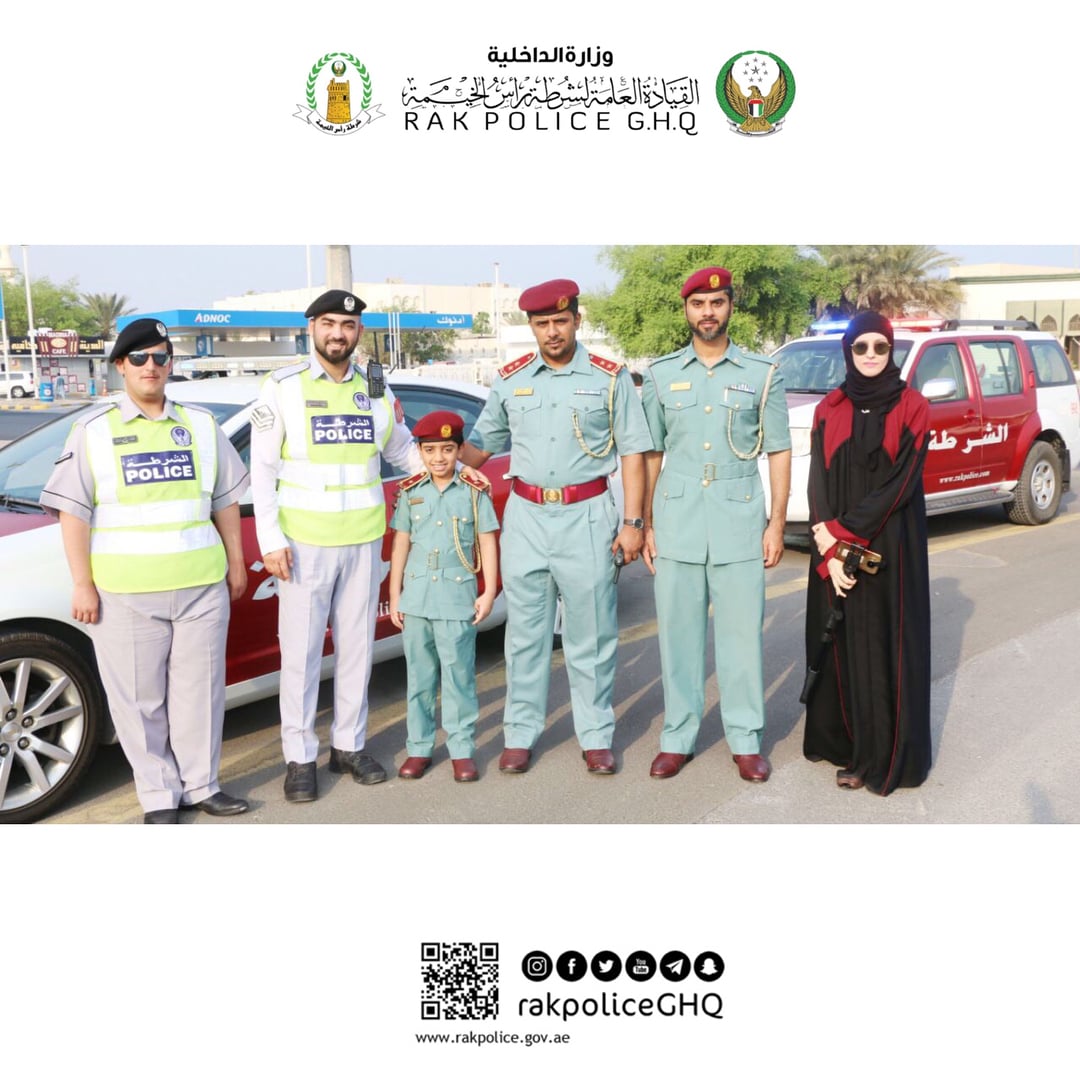 Police in Ras Al Khaimah made a 7-year-old boy's dreams come true on Sunday when they let the Emirati boy become a police officer for the day...and it was his first day of school!
The Emirati boy, Abdullah Hamad Al Kutbi, had always wanted to work with the police force, and officers made his dream a reality when they let the schoolboy don the official UAE police uniform and even direct traffic in the Emirate.
RAK Police shared photos of the day via their Instagram account, and the pictures are nothing short of adorable.
Whether directing traffic, or handing out safety manuals in a classroom, it's clear that this kid has a future here!
Watch the video of Abdullah's big day below.