Prince Hussein at UN General Assembly
Jordan's Prince Hussein Delivered a Moving Speech at the UN General Assembly and You Have to See It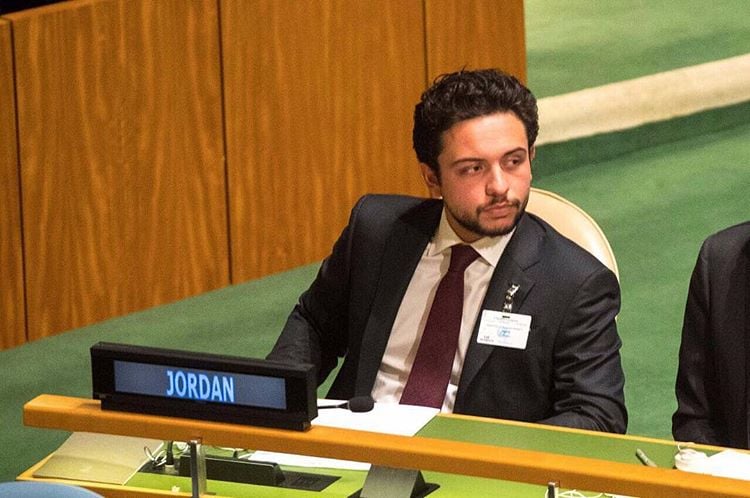 The 72nd UN General Assembly will wrap up today in New York City, but before delegates head home to their respective countries, Jordan's Crown Prince Hussein took to the floor to address the audience, and his speech certainly hit home.
The 23-year-old royal stood behind a podium as he spoke to the crowd about the "integrity" of his country, which is currently home to 1.3 million Syrians. "Jordan, today, is one of the largest hosts of refugees in the world," he said. "We have done the right thing, over and over again, because that is what real integrity means, but how has the world reacted?" he wondered.
"No doubt, Jordan is regularly praised for its humanitarian and moral stance, and we are proud of our country's reputation, but kind words don't balance budgets, build schools or bolster employment."
He then posed a poignant question, which, while not directed at the US, had certain implications when asked in the country: "How can it be, that a country like Jordan offers a humble home to millions of desperate people, while richer countries around the world quibble over accepting thousands?" he asked.
Prince Hussein just graduated from Georgetown University last year, and from the prestigious military academy Sandhurst this past summer, but clearly, he's already making a major impact around the world. Watch his entire speech below.