Purple Storm RAK 2017
A Crazy Storm Swept Across Ras Al Khaimah This Weekend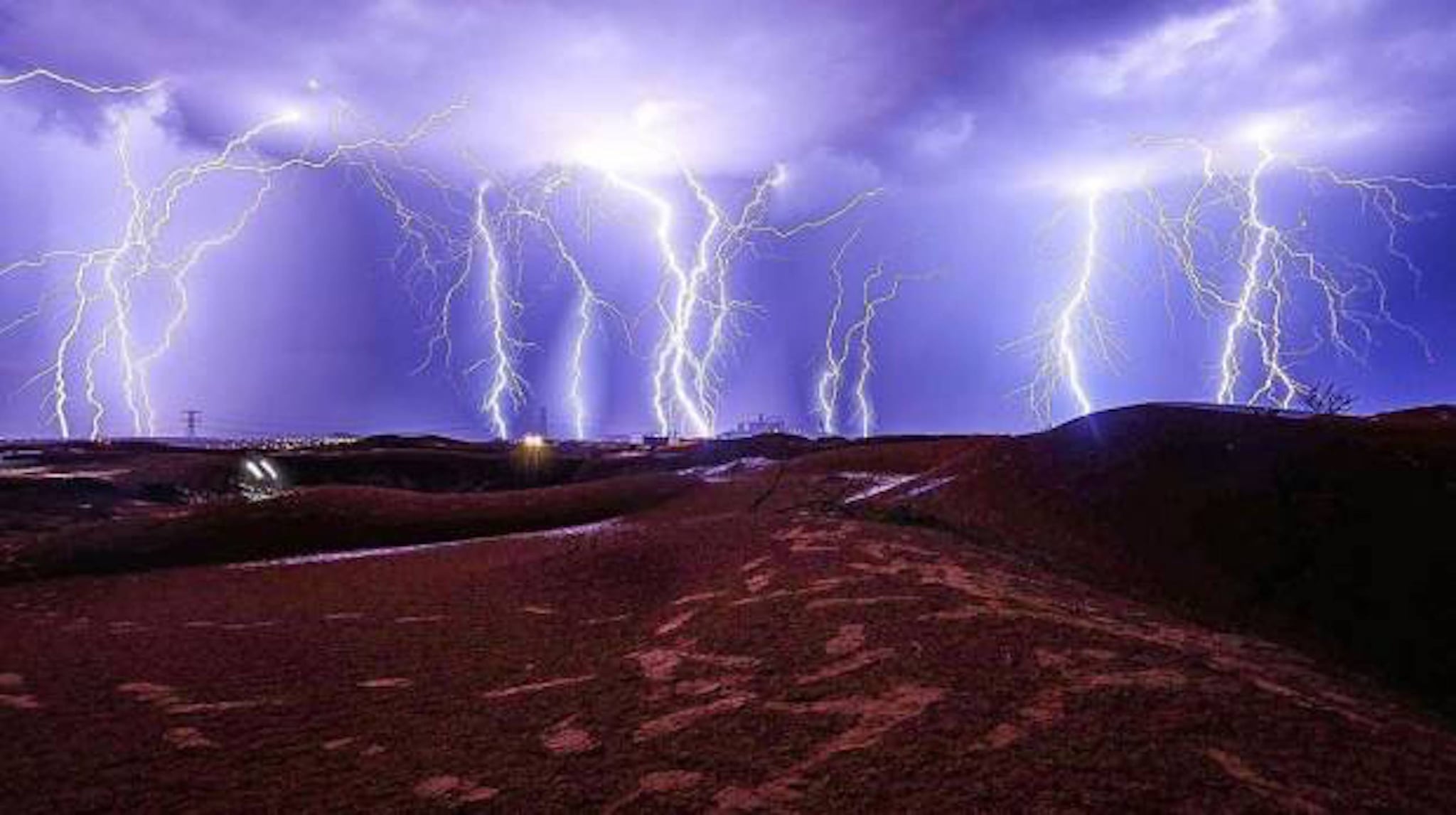 While we're usually used to clear blue skies and sunny days year-round in the UAE, once in a while, the weather surprises us.
Last week, the National Centre of Meteorology issued a statement to Gulf News predicting conditions for the weekend: "The country will be affected by an extended surface depression and upper air low pressure with a cool air mass from the north that will result in gradual increase of clouds amount with some towering clouds accompanied by rainfall from Friday, especially on the northern and eastern regions and islands," it said.
While people around the country were expecting slightly unusual conditions, no one was prepared for the storm that hit Ras Al Khaimah.
Snow, rain and lightning hit the outer emirate, and the skies even lit up in a shade of purple.
Check out the snow ❄️ & light rain 🌧 across the Ras Al Khaimah landscape, from this afternoon. Wow! #RAK #RasAlKhaimah #snow pic.twitter.com/WGmP4TxIhG

— Al Marjan Island (@almarjanisland) December 16, 2017
Naturally, people took to social media to share images of the rare weather event.
Look: Purple storm strikes #RasAlKhaimah https://t.co/QpzdzggpNd pic.twitter.com/9wC1yrcg8u

— Gulf News (@gulf_news) December 17, 2017
الإمارات: سحب رعدية ماطرة بغزارة تقترب من الساحل الشرقي جهه خورفكان ودبا وشمال الفجيرة ، بعدسة احمد ابراهيم #منخفض_المربعانية #مركز_العاصفة pic.twitter.com/pCp4cAFVk5

— مركز العاصفة (@Storm_centre) December 17, 2017
Is this just a preview of what's to come this winter? Let's hope not!
Image Source: Twitter user Gulf News