Queen Rania's Children Playing Guitar
Queen Rania's Kids Had a Jam Session And You're Going to Want to Join in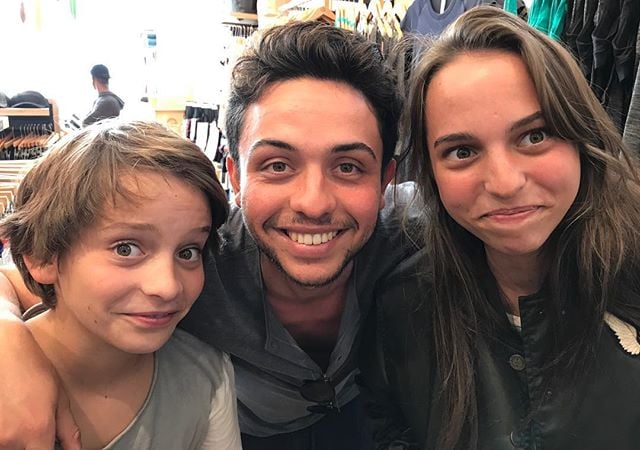 Jordan's Queen Rania is all about family. Earlier this month, she and her husband, King Abdullah, brought their children with them to England to celebrate their eldest son's graduation from the prestigious military academy, Sandhurst.
Prince Hussein is just one of many royals to graduate from Sandhurst: his father graduated from the academy over 30 years ago, and Prince Harry and Prince William are also alums.
Now, Queen Rania has taken to her Instagram to share yet another proud family moment, and this time, you'll want to join in on the fun.
Sharing a post that her son Prince Hussein had previously put on his own account, a short video shows the 23-year-old royal jamming out with his younger sister, 16-year-old Princess Salma.
In the short clip, Prince Hussein is playing the guitar while Princess Salma plays the ukelele.
Is this the next big family band? We hope so!