Rain UAE February 2018
The UAE Is in For a Rainy Week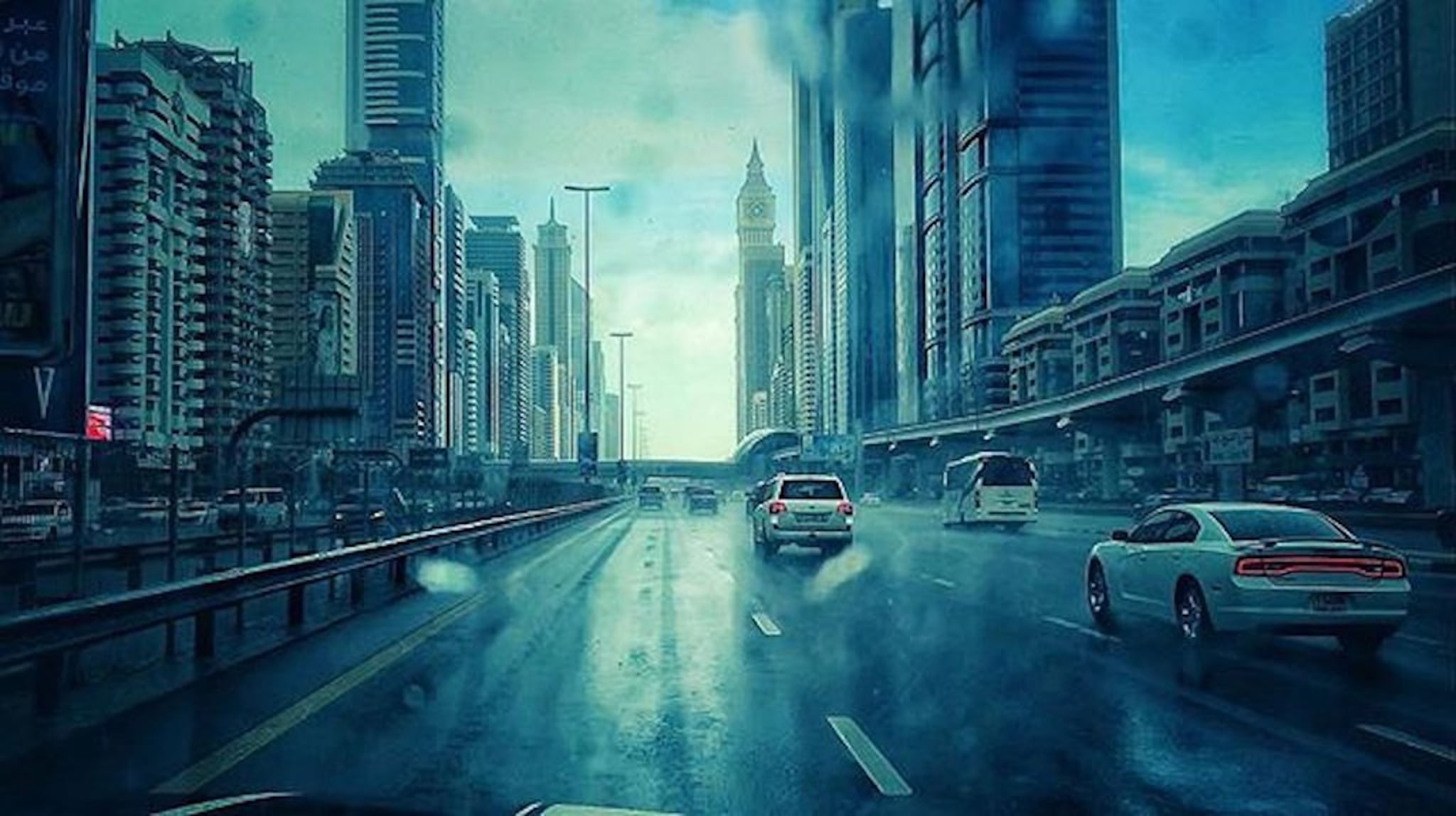 Over the weekend, weather in the UAE felt like we were getting close to summer.
Beaches and pools were crowded, and people enjoying the warm temperature and sunny skies.
It looks like the good weather is quickly coming to an end, though, as people in the UAE woke up this morning to clouds, gray skies, and light drizzles.
The gloomy conditions are set to last through most of the week, so get our your rain gear and colder-weather clothing. According to the national weather service, there's a chance of rain across the entire country for the next three days.
The National Center of Meteorology reports that clouds "may become convective with rainfall of different intensities."
Along with three days of possible rain fall, conditions will be windy, with speeds from 16 to 30 km/h along the coast. The winds will lead to a build up of dust, too which can decrease visibility.
Stay safe while driving-- and stay out of the sea for the next few days!