Reactions to Justin Trudeau's Chewbacca Socks
Justin Trudeau Wore Chewbacca Socks and Nearly Broke the Damn Internet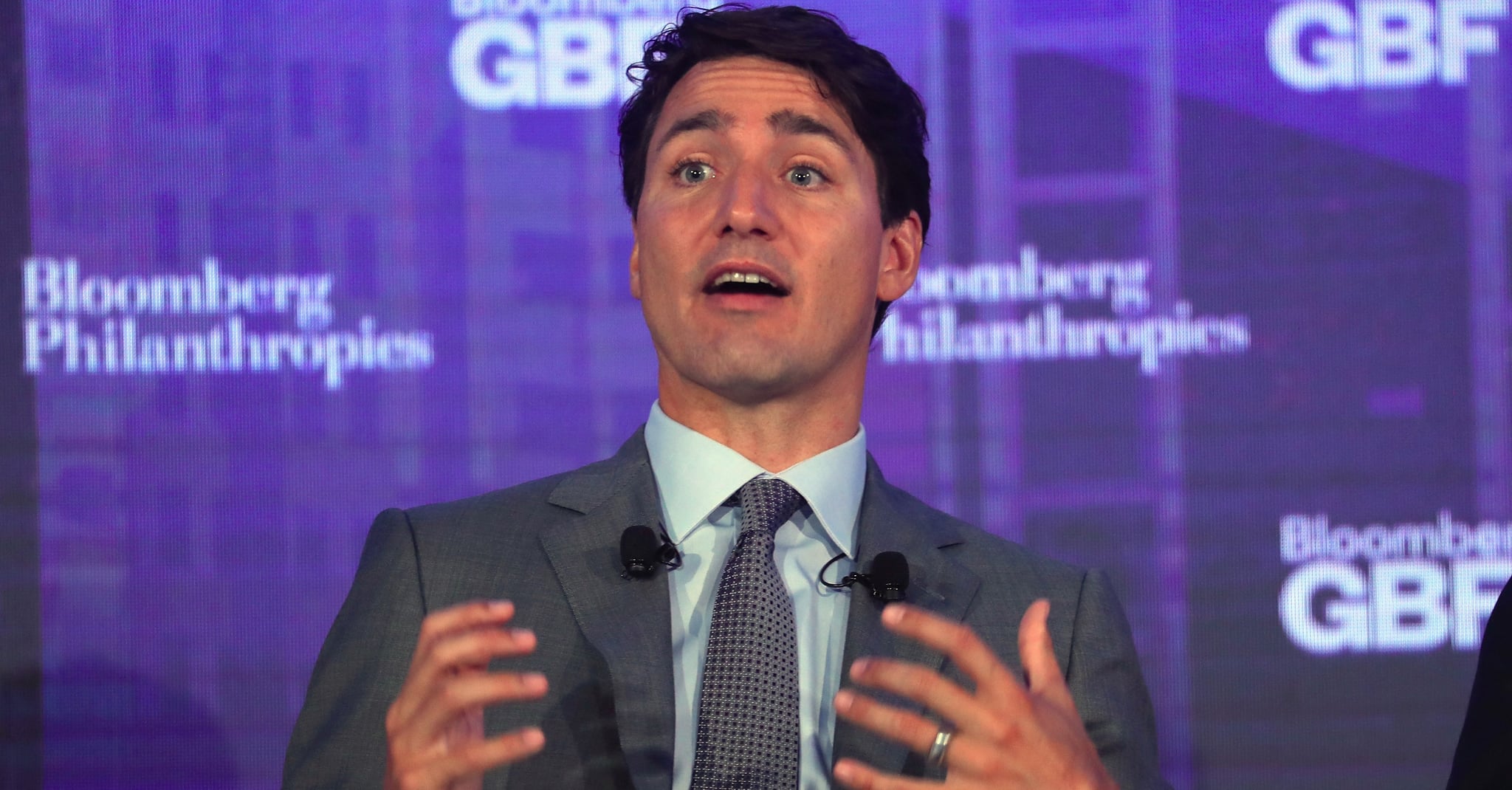 By now it should be common knowledge that Justin Trudeau is the coolest — and sexiest — world leader around. Whether he's shutting down sexism with just three words or giving a sexy strip tease, it's easy to see why we simply can't get enough. But the Prime Minister made headlines for other reasons recently when he stepped out wearing a pair of socks with Chewbacca's face on them. No big deal, right? Wrong.
Some people on internet simply could not handle seeing Canada's PM sporting a pair of the coolest socks we've ever seen. Then there were others who were falling head over heels (ourselves included) because of it. Keep reading to see Trudeau's Chewbacca socks up close, then read the various reactions to his dope sock game ahead.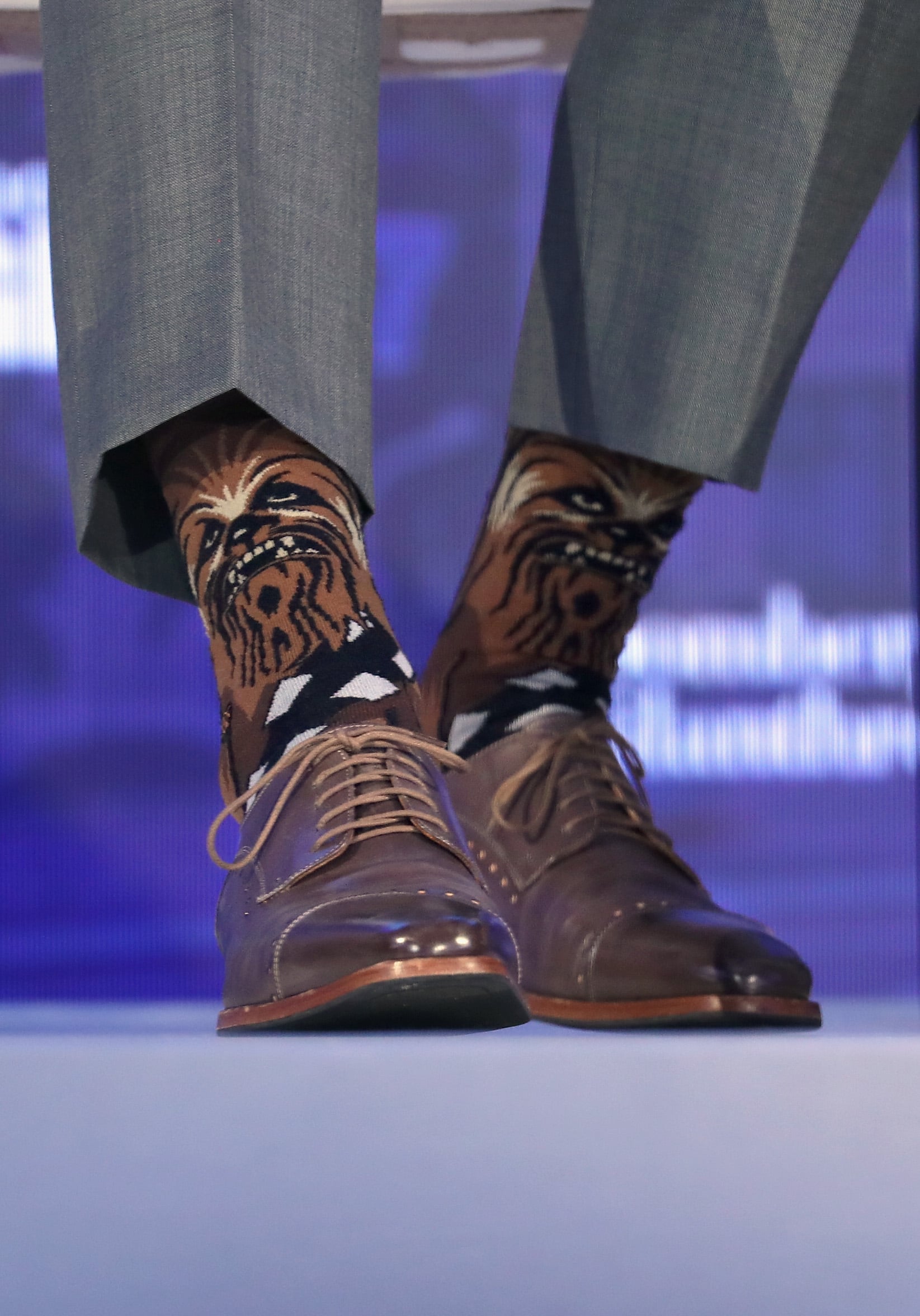 Okay Justin Trudeau wearing Chewbacca socks with his suit is the greatest thing I've ever seen a politician do

— Drew Craig (@_drewcraig) September 21, 2017
Please tell me... HOW is @JustinTrudeau's ridiculous socks helping Canadian's?? I am SO sick and tired of his childish behaviour! STOP IT ! https://t.co/zBXmamY87m

— Diane (@peterdiane01) September 20, 2017
I, for one, love Justin Trudeau's Chewbacca socks. He has a sense of humor and human decency. Take note Trump.

— Tara Durland (@tara_durland) September 21, 2017
I like Star Wars even less now. https://t.co/2Gs3PIAkkc

— Kassy Dillon (@KassyDillon) September 20, 2017
Hey @JustinTrudeau my Chewbacca socks are prettier than yours. Love you anyway 🤷‍♂️ pic.twitter.com/aq28RC9iSD

— Geri B. Goode (@GTeijeira) September 21, 2017
Mark Hamill, who plays Luke Skywalker in the Star Wars film series, weighed in with a hilarious tweet asserting that Trudeau was also wearing Star Wars underwear underneath his gray suit. Read their Twitter exchange ahead.
Here's another reason I ❤️ @JustinTrudeau Plus-I have it on good authority exactly what he was wearing UNDER his suit. #GreatWhiteNorthNerd pic.twitter.com/7LjaQN82l8

— Mark Hamill (@HamillHimself) September 21, 2017
Thanks Mark. Sadly those haven't fit in a while... #MTFBWY https://t.co/J1DMyNLUoR

— Justin Trudeau (@JustinTrudeau) September 22, 2017