The Reason Why Starbucks Drinks Have Italian Names
There's a Reason Why Starbucks Drinks Come in Tall, Grande, and Venti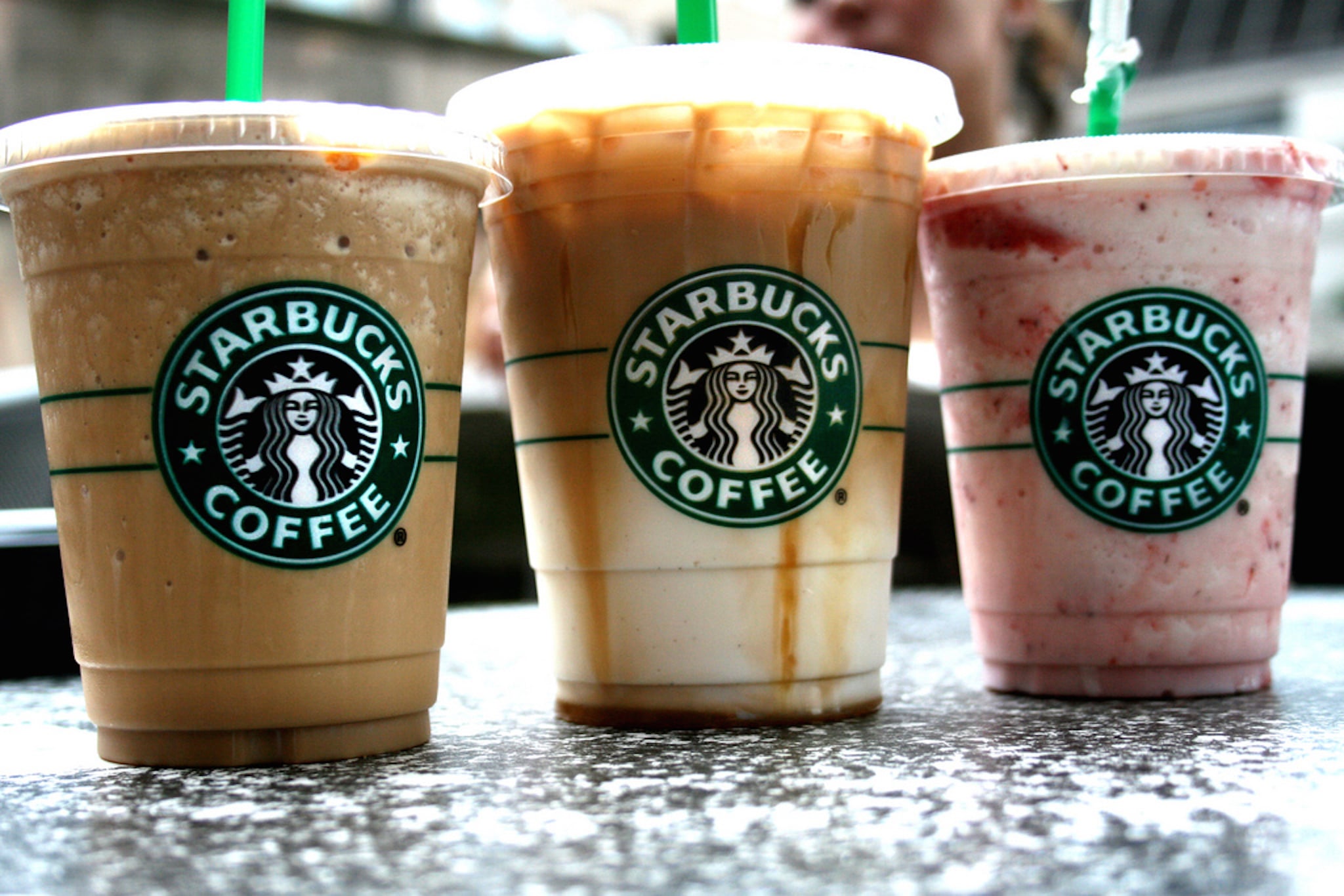 At Starbucks locations from the US to Asia to the Middle East, you're sure to be corrected if you order a medium sized coffee. Almost always, an annoyed barista will respond "you mean grande?"
It can get annoying at times--they certainly know that when a customer says 'small' instead of 'tall,' they want the smallest size drink on the menu. So why are the employees at the world's biggest coffee chain so insistent? Turns out there's a reason behind the monikers, and it dates back to before the coffee giant went global.
The tradition of using Italian words for the drinks sizes began when Starbucks founder Howard Schultz opened his first coffee shop, Il Giornale, in 1986. According to Thrillist, Schultz opened the story with the concept of an Italian coffee bar in mind, and wanted names that reflected the charm and romance of Italy's coffee experience.
In her book Grande Expectations, author Karen Blumenthal writes that Schultz "wanted to convey a different image, something far more exotic than a simple cup of joe," and so it was important that the names, an Italian import, stuck.
A year later, in 1987, Schultz purchased the then-unknown brand Starbucks, and the European labels for the sizes of the cups stuck--a memento to Starbucks' humble beginnings, and to Schultz's original for the chain.