Red Bull Jigsaw Unveiled in Dubai Desert
A Huge Piece of Street Art Was Just Unveiled in Dubai's Desert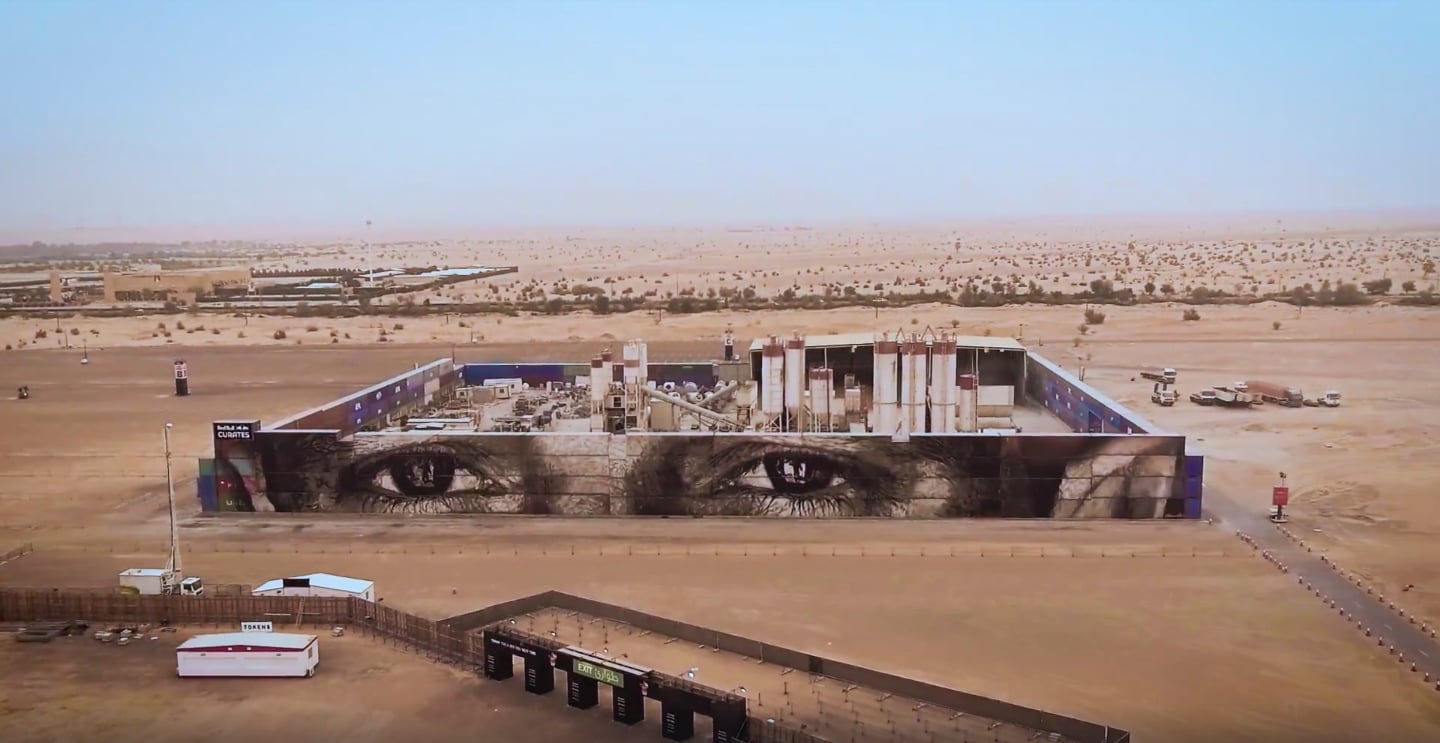 Australian artist Guido van Helten's newest work is truly unique, and now it's on display right here in Dubai. Red Bull Curates: Jigsaw, is a street-art creation that was painted prior to being installed in Dubai's desert, and the artist's canvas of choice may surprise you.
Made out of 63 shipping containers measuring 135m long and 12m high in total, Guido painted parts of his creation on the separate shipping before they were assembled upon their arrival at the location in Dubai.
It's the largest assembled street-art in the world, but getting it all together was no easy feat: it took Guido 228 hours to complete, and it weighs 207 tonnes. Two 100-tonne cranes were used to position the pieces together.
The painting features a set of eyes, which Guido says he found inspiration for when he saw a camel herder working nearby his construction site. "I've always seen Dubai as this global place," Van Helten explained. "For me, it's always been a stopover from Australia to Europe. I've never witnessed what it's like to be here. I've had preconceptions about the place that have been thrown out the window."
"Of course, there is a world of money and business but behind that there are everyday people who are working everyday jobs. I did not realize how much of a diverse place it is. I didn't realize how many different cultures there are in the city," he said.
You can see the Jigsaw at Dubai's Autism Rocks Arena, and learn more about this massive project in the video below.