Religious Leaders Create Video for Peace
Some of the World's Top Religious Leaders Created a Video Asking People to 'Make Friends'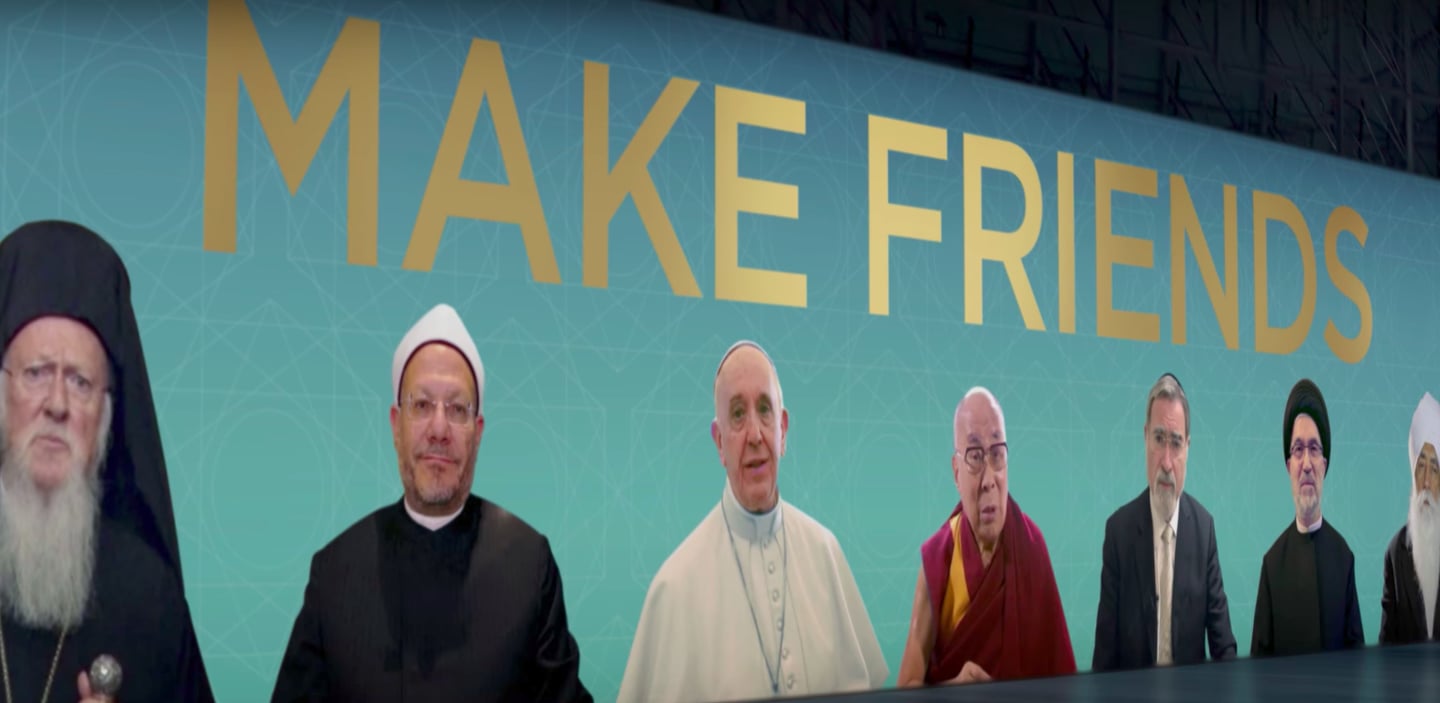 In a video released late last week by the Elijah Interfaith Institute, religious leaders from around the world got together to issue a rare statement urging people around the world--and of all faiths--to make friends with one another.
Pope Francis, the Dali Lama, Ayatollah Sayyid Fadhel Al-Milani, and Rabbi Abraham Skorka all appeared in the video, encouraging "people everywhere to make friends across religions."
"Our advice is to make friends to followers of all religions," Ayatollah Sayyid Fadhel Al-Milani, one of the UK's most senior Shia Muslim clerics, said. "Personal contact, personal friendship, then we can exchange a deeper level of experience," the Dalai Lama added.
Pope Francis spoke of his longtime friendship with Argentinian Rabbi Abraham Skorka, saying, "My religious life became richer with his explanations, so much richer, and I guess the same happened for him."
22 religious leaders were involved in the video from a wide range of religions including Christianity, Islam, Judaism, Sikhism, Buddhism, and Hinduism, and the main goal of the project was to emphasize the need for friendships between faiths.
Rabbi Dr. Alon Goshen-Gottstein, the Elijah Interfaith Institute's director, issued a statement about the intent of the project, saying: "We cannot deny that in the books of many religions you can find texts that are not very open, even hostile, to people of other faiths. Therefore, when the world's most important leaders call for friendship, they are in fact affirming a particular way of practicing religion and rejecting another."
Watch the video below, and head to the project's YouTube page to see more videos from the religious leaders with subtitles in a number of different languages.