Riverland Fills Man-Made River at Dubai Parks and Resorts
This New Man-Made River in Dubai Acts Like a Time Travel Machine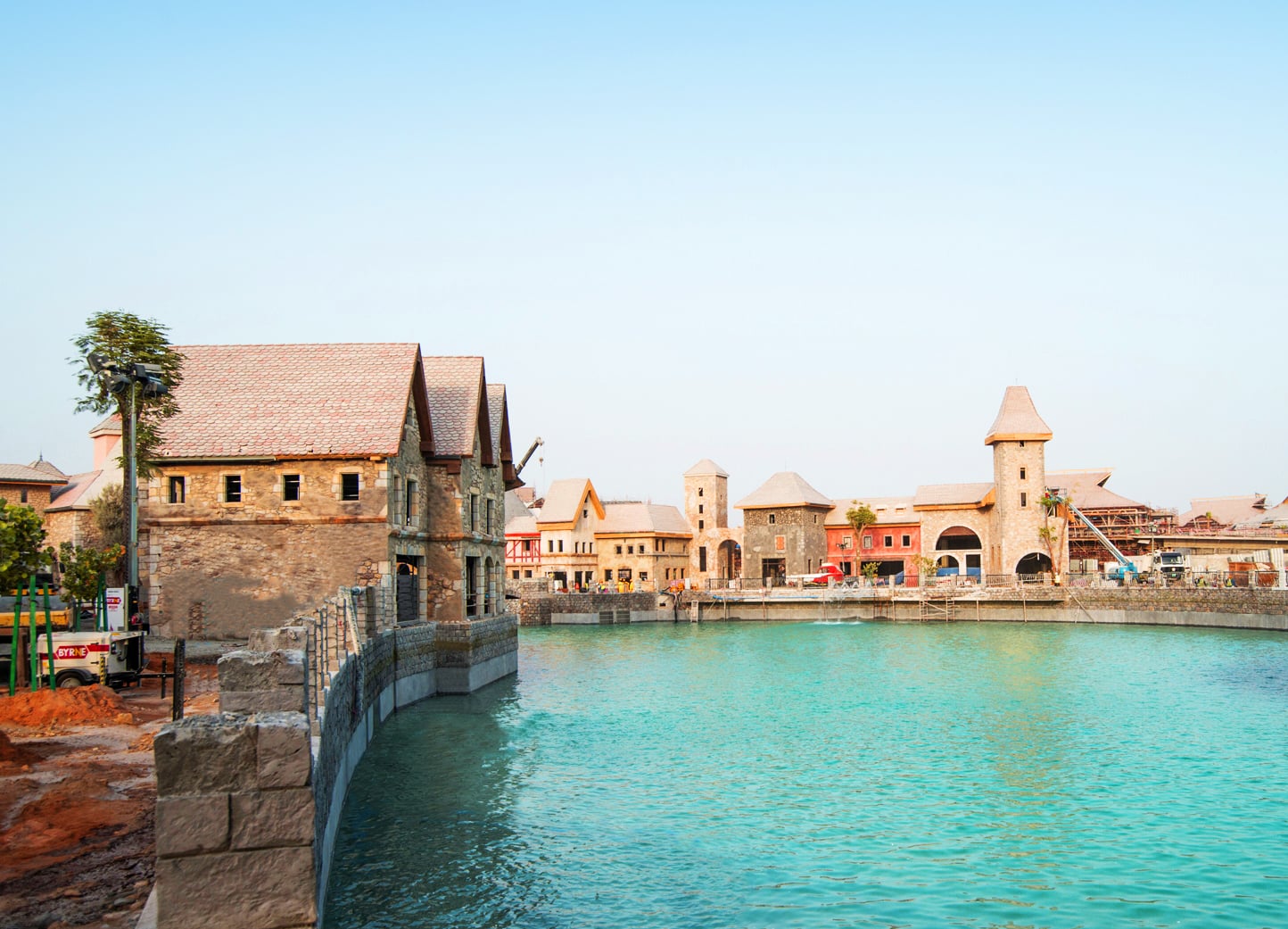 Ever wanted to jump in a time machine and travel to any decade anywhere on Earth? Well, soon you will be able to… at least you'll feel like you are at Dubai Parks and Resorts. Riverland - an area with around 50 restaurants and street entertainment - will be comprised of four different zones designed to send you back to other eras all over the world.
The French Village, Boardwalk, India Gate, and The Peninsula makes up Riverland, which connects the four parks that make up the world's biggest theme park, with waterways connecting the various looks and feels that each part has to offer.
Think 1950s America, Colonial India, Medieval France, and a 19th Century Peninsula, all connected by a one-kilometer-long river that is being filled up as we type. DPR opens October 31, just in time for Halloween, and once it opens guest can glide along the water on boats and enjoy a fun time on the banks at outlets such as Tom's Kitchen and The Irish Village.
Best of all you don't have to buy a ticket to the park to enter.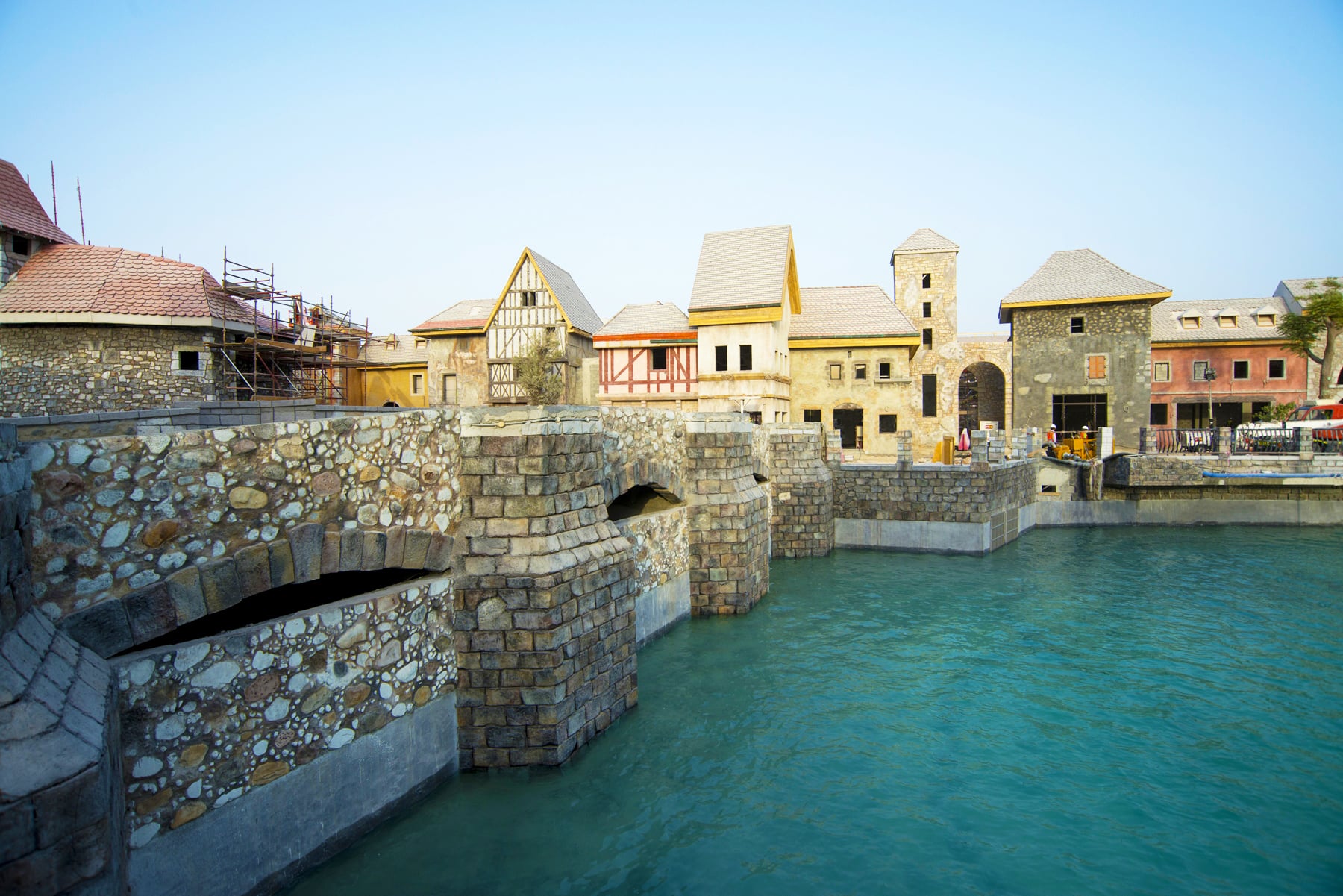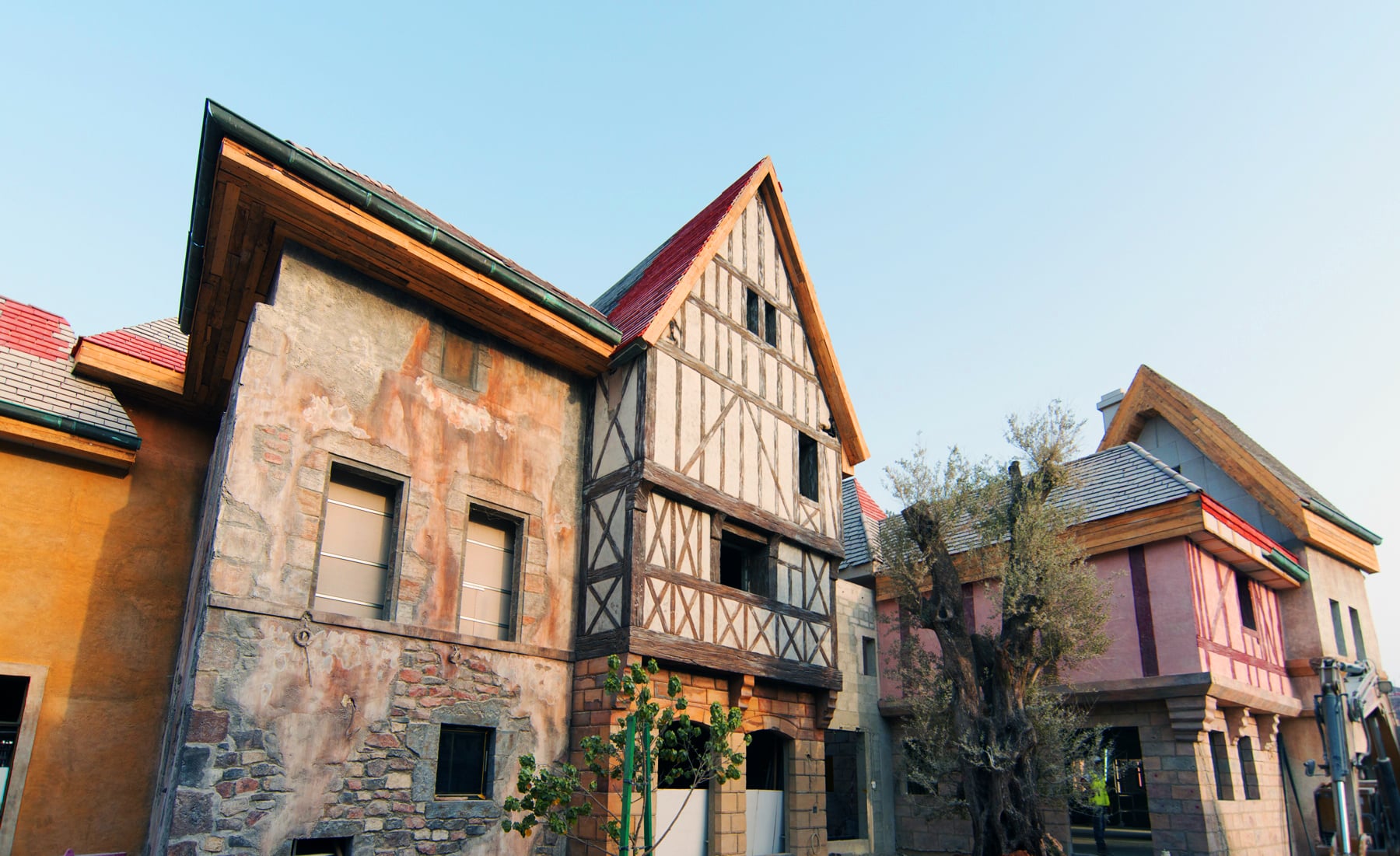 Image Source: Dubai Parks and Resorts