Robot Lifeguards Coming to Dubai Beaches
These Robots Will Soon be on Beaches in Dubai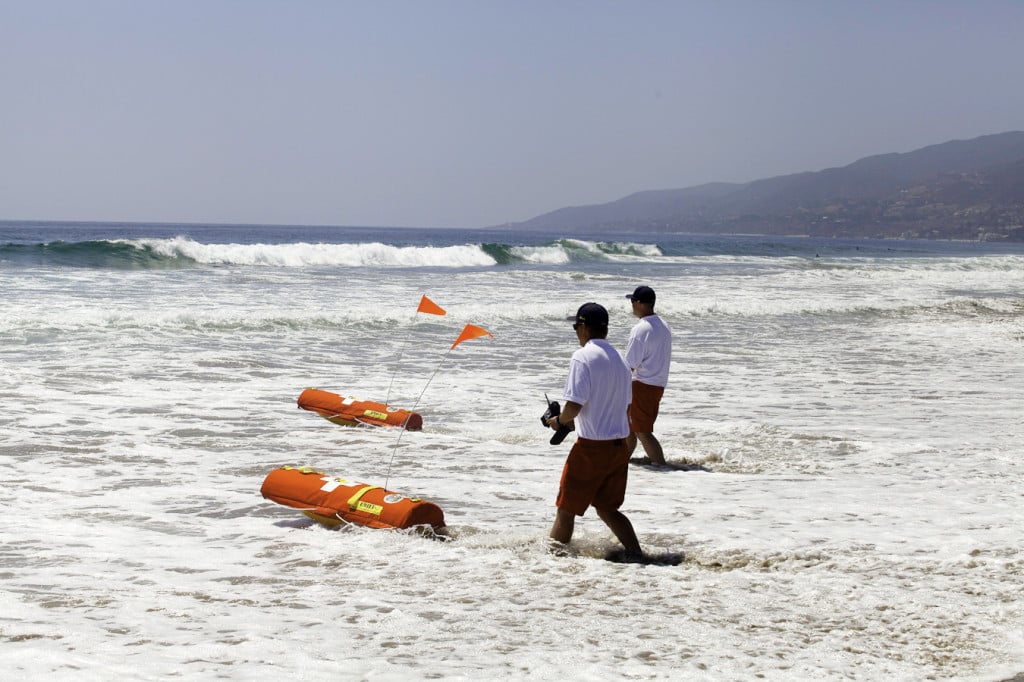 Dubai's beaches are home to a lot of strange sights: the world's largest inflatable waterpark floats in the Gulf at JBR; camels are sometimes spotted being taken on walks; and Kite Beach is home to an insane skate park.
The newest addition to Dubai's beaches, though, might be the craziest yet.
Beginning this year, robotic lifeguards will join the their human counterparts to keep beaches around the city safe. The device, which can reach speeds of 35kph (which, The National reports, is 12 times the speed of a human), is designed to save swimmers who are still conscious, and able to call out for help.
The robots look like mini-speed boats, and swimmers in distress can hold onto it as they are pulled safely back to shore. Alya Al Harmoudi, director of the Environment Department at Dubai Municipality, spoke to The National about adding robots to Dubai's lifeguard force: "The move is also in response to the Dubai government directives to keep up with the latest technologies and innovations," she said. "It was to ensure that all the necessary requirements and precautions are in place to enhance the rescue operations on the public beaches of Dubai."
The robot was designed in the US, and lifeguards will control it with a remote. A human lifeguard is also intended to follow it into the ocean.
Watch the video below to learn the story behind this cool new project, which could soon be saving lives in Dubai!