#RoomForManchester Hashtag Following Terror Attack
How a Hashtag Brought Manchester Together After a Deadly Terror Attack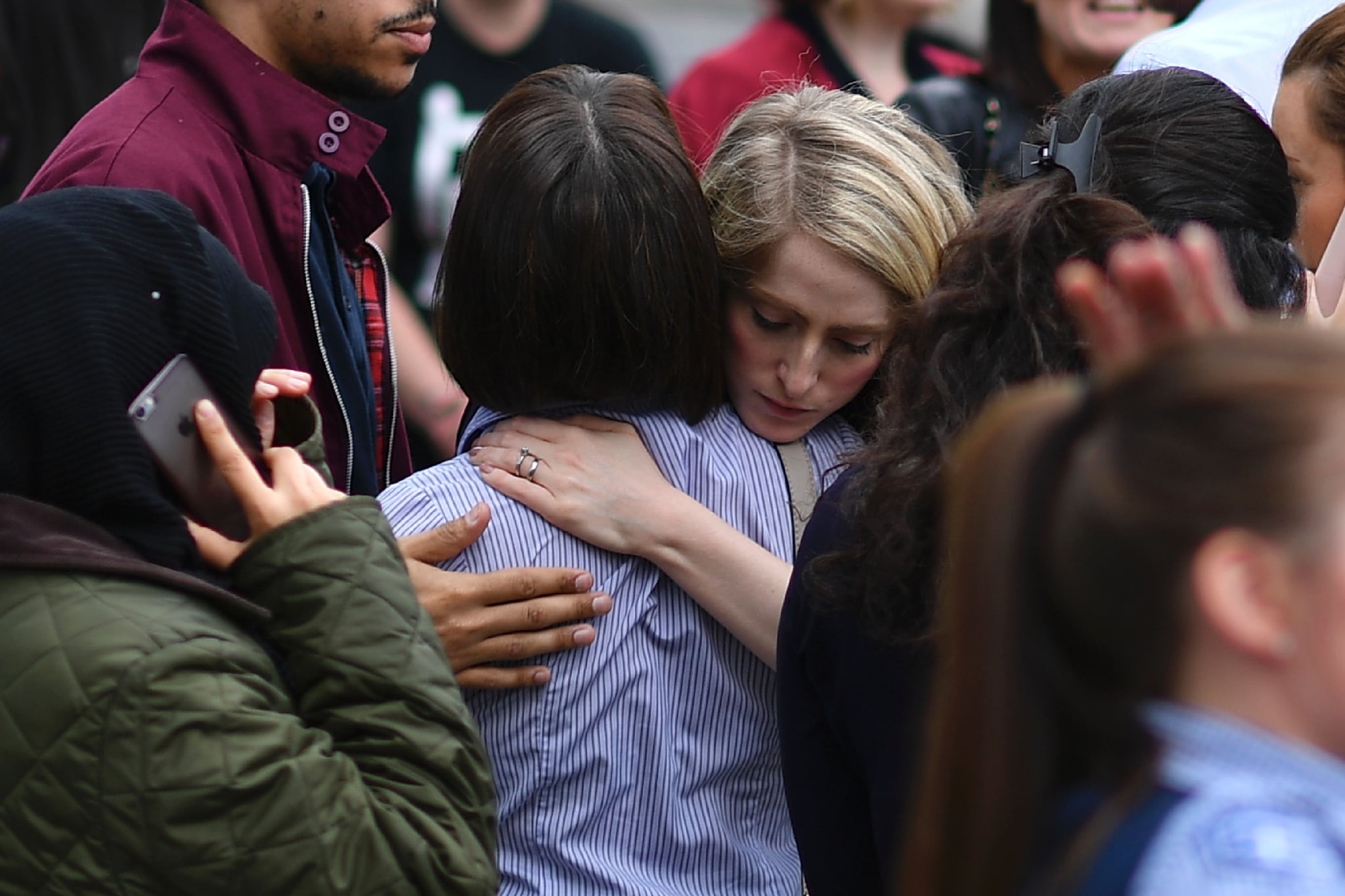 If it's the hard times that reveal who you truly are, then the people of Manchester revealed themselves to be selfless and deeply caring in the hours following a deadly attack that killed at least 22 on the night of May 22. Instead of letting fear and chaos take hold of their entire city, citizens stepped up to help one another — especially the many displaced teens who'd been attending an Ariana Grande concert — using one inspiring hashtag. Amid the terror and confusion following the explosion, these good Samaritans offered rooms, assistance, meals, and transport using the hashtag #RoomForManchester.
Anyone needing a lift/place to stay from the Manchester Arena, tweet #roomformanchester Retweet and get this trending to help.

— Cal (@calsirjames) May 22, 2017
When the hashtag began circulating, countless citizens near the affected area offered up their homes to shelter the displaced, help lost kids get in contact their their families, and feed those who needed a comforting meal.
I have a sofa, floor, blankets and tea, 5 minutes from Arena for anyone in need #RoomForManchester

— Rebecca Topham (@rebeccatophamx) May 23, 2017
Anybody stuck in Manchester tonight I have a spare room and I just made some really nice soup. #roomformanchester please rt xxx

— Robyn Alexander (@robynrobynrobyn) May 23, 2017
I live 5 mins from the Manchester Arena. I have sofa bed, food/drink and phone chargers if anyone needs any help #roomformanchester

— Nick Q (@QHNick) May 23, 2017
#roomformanchester. Anyone needing help or a place to stay tonight we are 10 minutes walk from the Manchester arena. Spare room and 2 sofas

— Sophie T (@SophieTee2) May 23, 2017
#roomformanchester in fallowfield, house of 7 girls, have a double bed, sofas and tea pls contact if you need any help x

— Alix Long (@long_alix) May 22, 2017
Reports out of Manchester also cited hotels that were sheltering displaced teens, taxis turning off their meters to drive people home safely for free, and citizens using their own vehicles to transport stranded strangers to their destinations. While it's easy to dwell on the senselessness of the violent attack, it's important to highlight the resilience of those affected by the tragedy and how they are rising above it.
Stay up to date on the attack here.