Salt Bae Catches Meat With Knife
Salt Bae Caught a Piece of Meat on a Knife and of Course Everyone is Freaking Out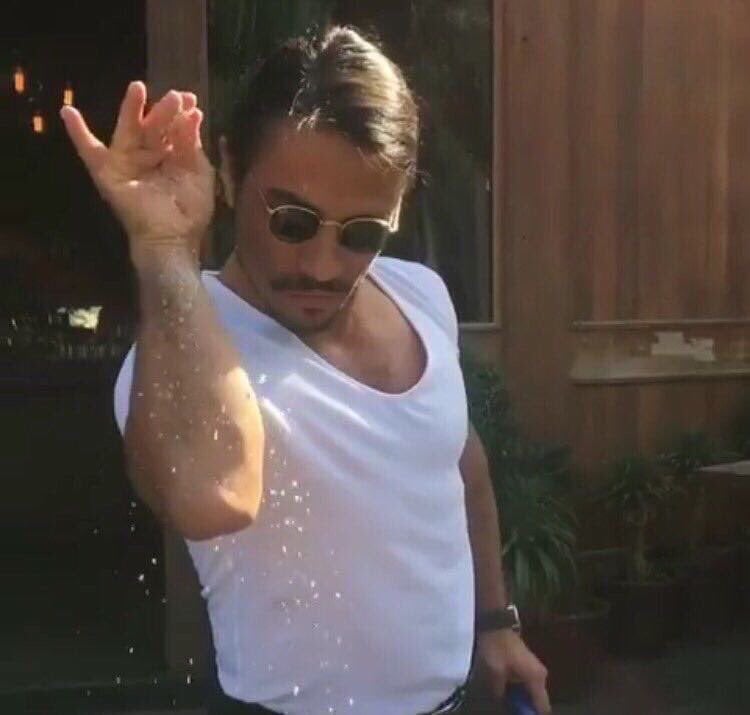 Though Abu Dhabi-based chef Nusret first went viral nearly two months ago, it seems that his 15-minutes of fame are far from over. He's inspired thousands of memes and even a mural, but he's showing off an entirely new skill in the most recent video posted to his Instagram account.
Last night, the butcher-turned-Internet-sensation posted a video of himself catching a large piece of meat with a knife, and then doing what he does best: slicing it with expert precision.
We have to admit, it's pretty impressive (even after seeing it for the 100th time), and the video is sure to make any carnivore drool.
Watch the video below--but don't worry, we're sure this isn't the end of the Salt Bae trend.