Salt Bae on Narcos
Salt Bae's Newest Gig Is Bringing Him to Netflix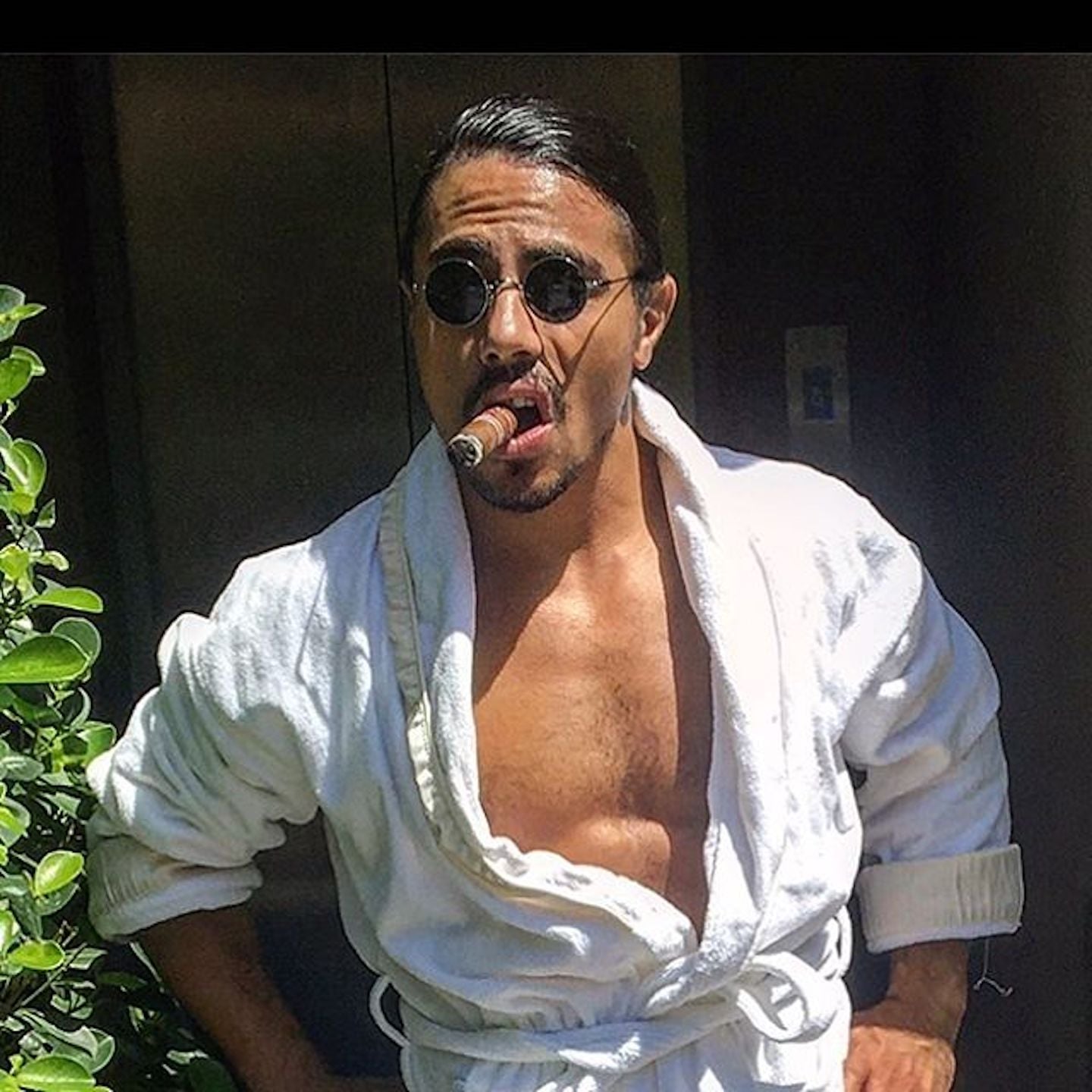 It's official: a Salt Bae invasion is in full-swing.
The butcher and owner of Dubai and Abu Dhabi based steakhouse Nusr-Et went viral in January when a video of him salting meat was shared around the world.
The original video inspired memes, drew celebrity attention, and even helped the chef get some face time with UAE royals.
Since skyrocketing to fame, it seems like there's no stopping Salt Bae: he's shown off his insane knife-skills time and again, posted photos of his gorgeous family on his Instagram account, and even danced to the hit of the summer, Despacito.
Now, a new video posted by Netflix MENA proves that there's literally nothing he can't do. In the short clip, it appears that Salt Bae will be the latest guest star on the Netflix original show, Narcos.
Though the video is less than a minute long, Salt Bae makes the most of the time and serves up a big plate of meat to the Narcos characters. And of course, he makes sure to get his signature salt-sprinkling in the shot!
بما إنه الموسم نزل بالعيد... 🍖#Narcos #SaltBae pic.twitter.com/k3ojF6J3uZ

— Netflix MENA (@NetflixMENA) September 3, 2017