Saudi Arabia First Official Football Tournament for Women
Another Sporting Event Just For Women Is Taking Place in Saudi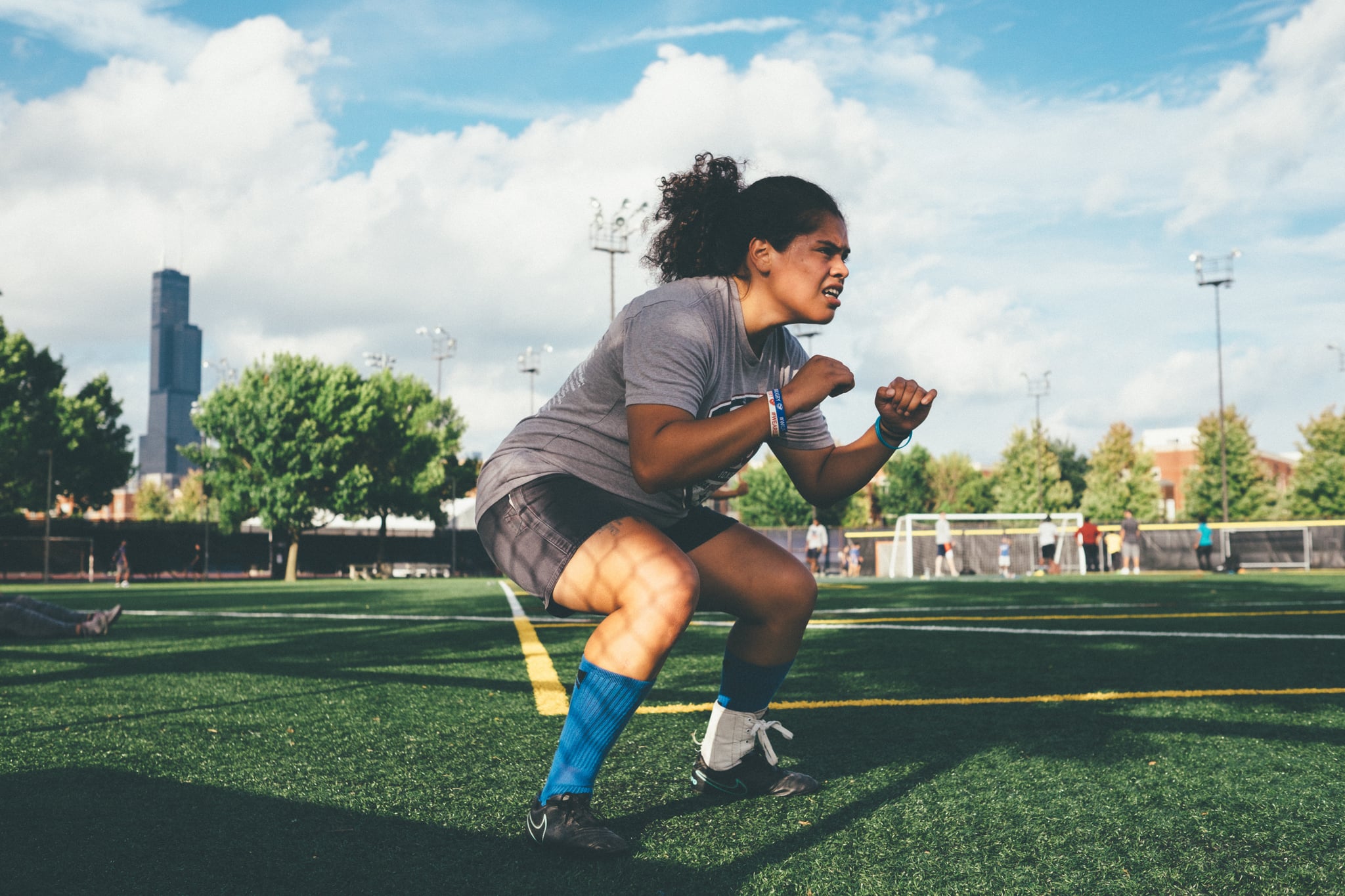 Saudi Arabia is in the throes of change: since issuing a royal decree that will allow women to drive beginning in June 2018, the Kingdom has opened driving schools for women; established an anti-corruption committee and used it to arrest 11 princes; issued another ruling that will allow women to enter sports stadiums in the country for the first time; and hosted the country's first official basketball tournament for women.
Now, the country is continuing to reveal their dedication to creating a more open and equal society by announcing that it will host it's first-ever official football tournament for women, which will be held just four days after the women take the courts.
Set to be held at a private school in Jeddah today, November 15, six teams will take the field, and will be cheered on by an audience of all-female spectators.
The overall goal isn't just recreational, but also to finally get formal recognition from Saudi's General Sports Authority.
"The comparison with other GCC countries is defavorable as Saudi female players do not even possess basic skills whereas expert and specialized women, including coaches, technicians and medics, oversee the women's teams in other Gulf countries," said Reema Al Abdullah, player and coach with King's United.
King's United is the Kingdom's first female football team, and though they play in friendly competitions against other teams in the Gulf, they are not officially recognized in the country, and therefore cannot participate in formal competitions.
This is one big step towards becoming an official team, and lets hope more tournaments like it are on the rise!