Saudi Arabia's First Women's Running Race
Saudi Arabia Just Held Its First Women's Race and We're So Here For It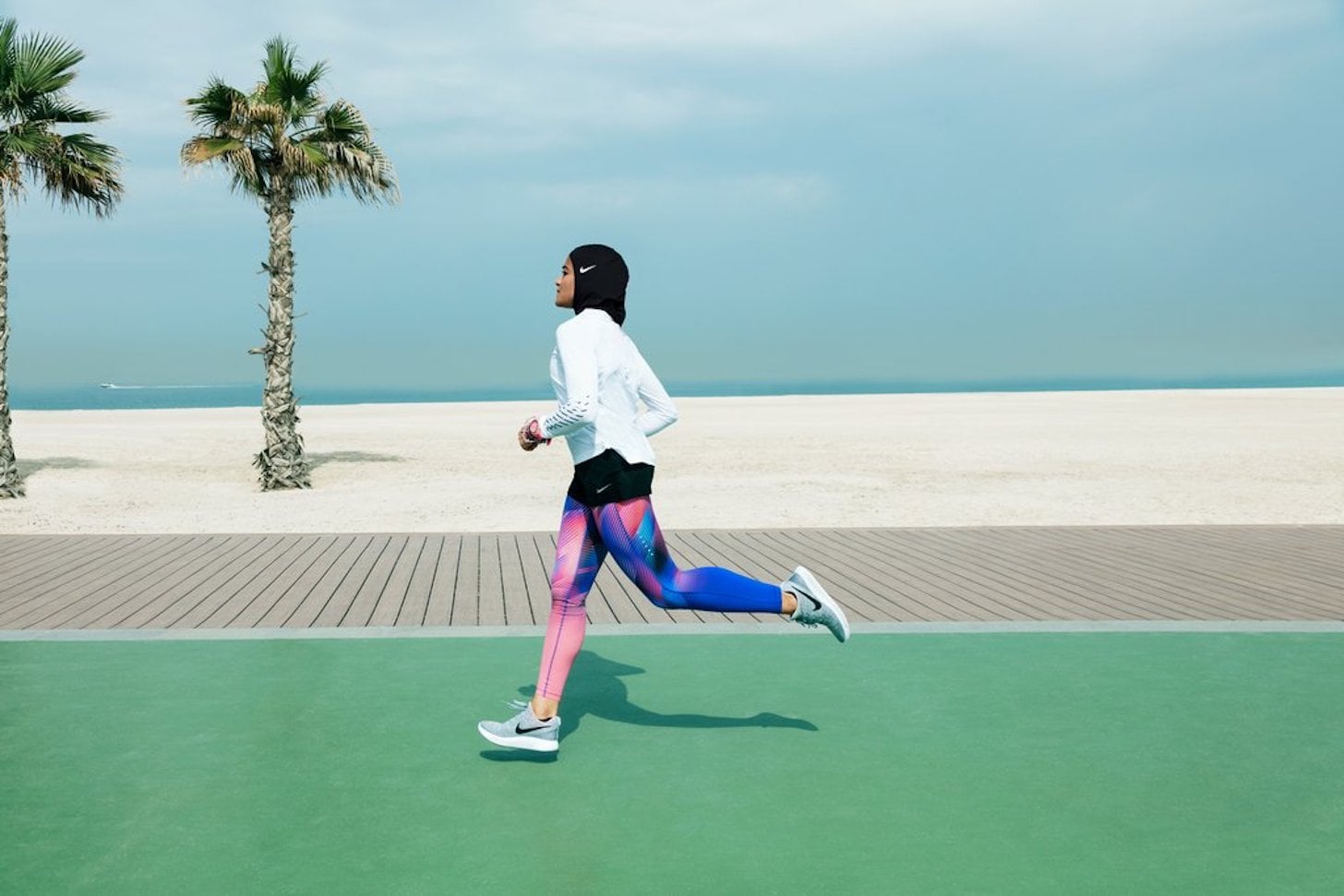 They recently announced Saudi women will soon be able to drive and now they're letting ladies of KSA run. For the first time in history, Saudi Arabia, the most patriarchic country in the Arab region, hosted a race for women.
According to Saudi news site Sabq, around 1,500 women took part in the race, with many more lining up to participate. With limited space available, the organizers were forced to turn away at least 500 more female runners.
Women's rights have made impressive strides in Saudi Arabia lately, thanks to Saudi Crown Prince Mohammad Bin Salman, who is looking to reinvent the nation as a more modern, tolerant and inviting place.
The driving ban was lifted and is set to go into effect in June 2018. This past Saudi National Day, hundreds of women were allowed to enter a sports stadium in Riyadh, and in January sports matches were officially open to female spectators.
Then last month, Saudi officials announced that women would be allowed to take part in next year's Riyadh International Half Marathon.
This year's winner is Saudi competitor Mizna Al Nassar, who completed the 3K race in 15 minutes. According to Al Arabiya, the 28-year-old graphic designer began running in 2014. She attributes her success to her family, whom she says have always fully supported her and regularly motivated her. She also said she wasn't met with any obstacles or resistance in her path to participate in track competitions.
Now, Mizna's looking forward to representing her country at the 2020 Olympic Games in Tokyo. Way to go!