Saudi Arabia Squash Tournament for Women 2018
Saudi Arabia Hosted Its First Ever Squash Tournament For Women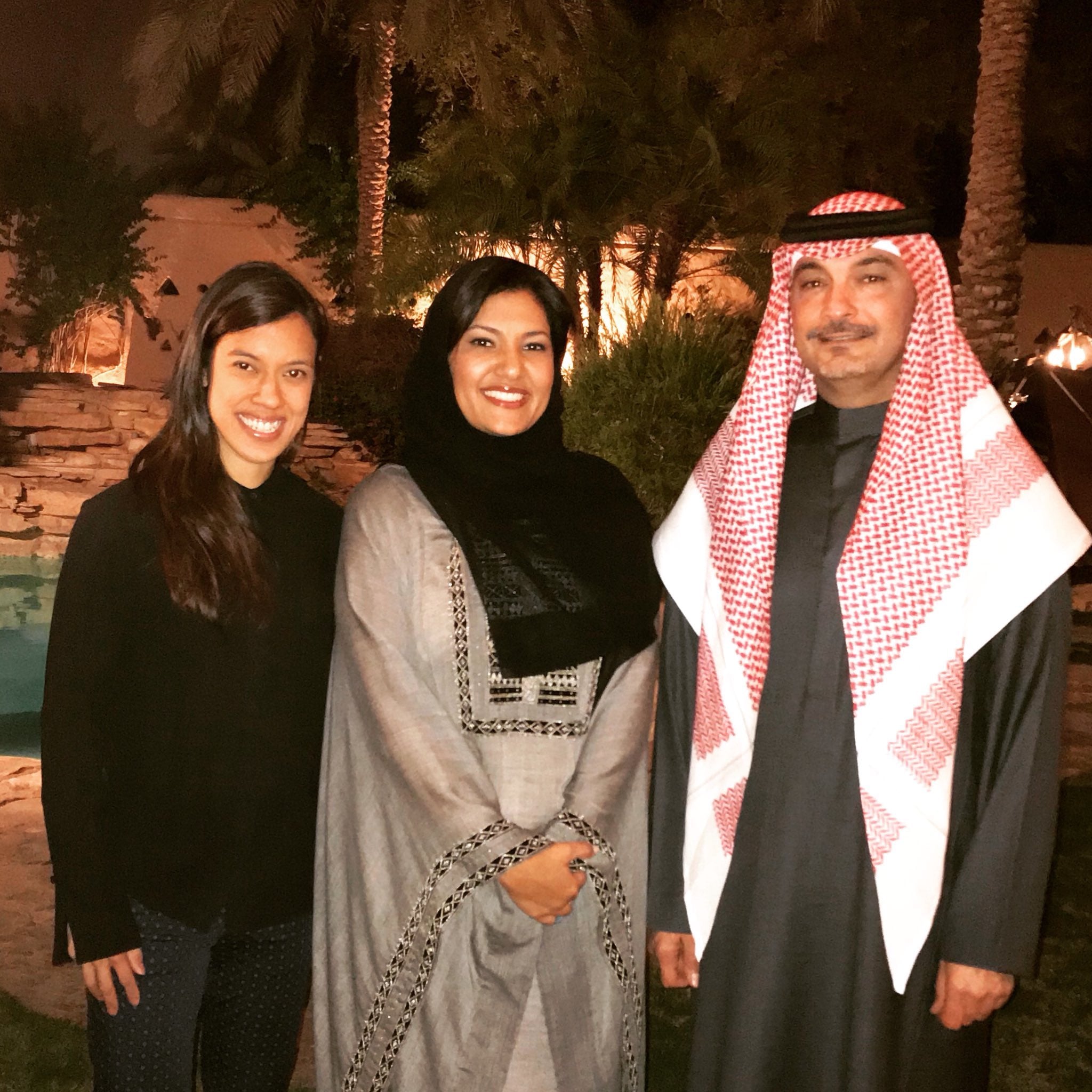 2018 is off to a good start for women in Saudi Arabia!
In the months leading up to the new year, many changes and initiatives were underway in the Kingdom, which will allow women to become more full and active participants in society.
The slew of progressive moves began when King Salman issued a ruling that will allow Saudi women to drive beginning in June, 2018. Saudi Arabia remains the last country on earth where women do not have that right.
Following the ruling, driving schools for women began opening around the country; women were given permission to enter sports stadiums in Riyadh, Jeddah, and Damman; and football and basketball tournaments for women were held for the first time.
Now, the country is ushering in another major milestone, as the first professional women's squash tournament for women kicked off in Riyadh this week.
The tournament, which began on Sunday and closes on Friday, is the first even of the 2018 women's squash World Series. 32 plays will compete for a prize fund of $165,000 (AED605,962).
Ziad Al Turki, who is the chairman of the Professional Squash Association (PSA, happens to be Saudi, and according to the organization, the tournament was hosted by Princess Reema bint Bandar Al Saud, president of the Saudi Federation for Community Sports. Speaking a dinner ahead of the tournament, at which the Princess was in attendance, Mr. Al Turki said: "Things are changing in Saudi, and they are changing fast. Win or lose, you are making history."
Many of the players also Tweeted about the historic tournament.
Thanks to Princess Reema for graciously hosting us @psaworldtour women last night with Ziad. Truly honoured to be part of this historical moment in Saudi Arabia. #saudiwomensquash #firstwomensportevent pic.twitter.com/GF2znwPfYT

— Nicol Ann David (@NicolDavid) January 7, 2018
British player Sarah-Jane Perry, who is ranked sixth in the world, Tweeted that she was "proud" to be part of the event.
Proud to be a part of this. It was amazing to be hosted by Princess Reema tonight and hear how truly passionate she is about sport in Saudi. Thanks to @zalturki for persisting in making your dream a reality and facilitating us to live ours #groundbreaking @WomenSportTrust https://t.co/XuuCUzPiJ7

— Sarah-Jane Perry (@SJPerry15) January 6, 2018
Even players who were eliminated or didn't even participate wrote about the ground-breaking tournament.
Great to be back on the Z court but unfortunately lost to Annie Au & her BH drops 3/1. It's been a special few days in Saudi and a trip I'll always remember. Thank you. Fly tonight to New York 🇸🇦✈️🇺🇸 #squashinsaudi

— Jenny Duncalf (@JennyDuncalf) January 8, 2018
It's remarkable to see how progressive& ground breaking it is to have @SquashInSaudi. Having all the top girls competing in this tourny shows their dedication to growing the sport& pushing boundaries to promote women& women in sport in Saudi👏🏽👏🏽 I'm sad I'm not there #History

— Amanda Sobhy (@itssobhytime) January 8, 2018
Here's to a year of progress in Saudi!