Saudi Pilots Break Fast in Mecca
These Pilots Broke Their Fast Above Mecca And the Photos Are Stunning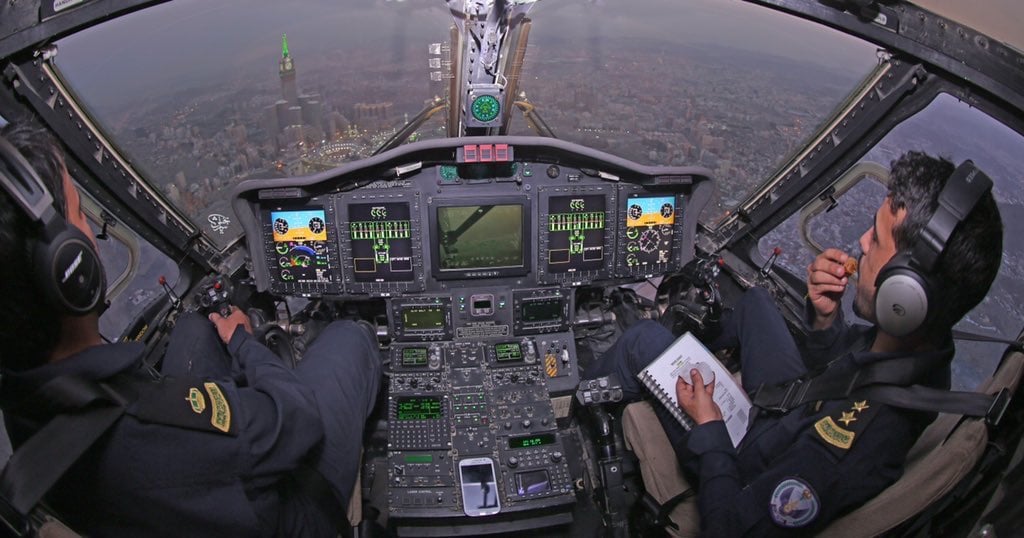 Though it's customary to share Iftar with friends and family, some Saudi pilots are breaking fast in a different way--and it's pretty incredible.
Mecca becomes particularly crowded during the Holy Month of Ramadan, and to ensure worshipers remain as safe as possible the Kingdom, pilots have been employed to fly Black Hawk choppers above Mecca's Royal Clock tower, monitoring and ensuring the safety of those on the ground.
Because they're still in air when it's time to break fast, the pilots must do it together. They eat dates and drink water, taking in the stunning views of Mecca from 2,500 feet above ground.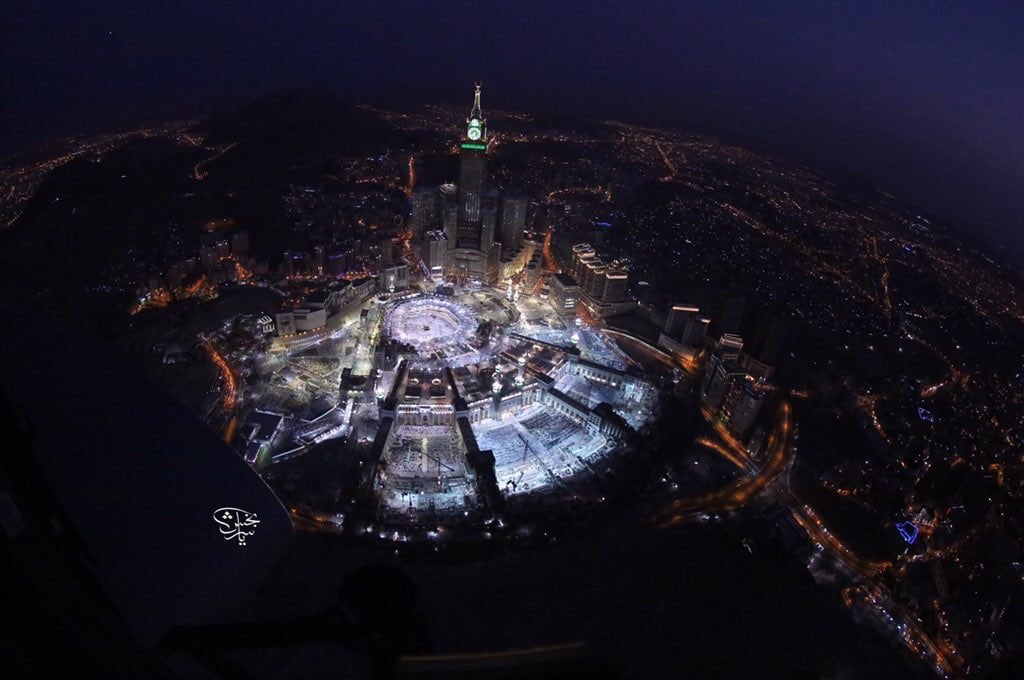 The Clock Tower, which is lit up in green, looks even better from above. These might be the most epic break-fast photos we've seen yet!
لحظة افطار رجال طيران الامن العام فوق سماء مكة المكرمة و تظهر انارة برج الساعة لدخول موعد أذان المغرب 🚁🕋#مكة pic.twitter.com/YLMMgYn42F

— ياسر بخش | 📸 (@ysrb10) June 18, 2017