Saudi's Princess Reema Wants Male Guardianship Addressed
Saudi's Princess Reema Wants Male Guardianship to Be Addressed Next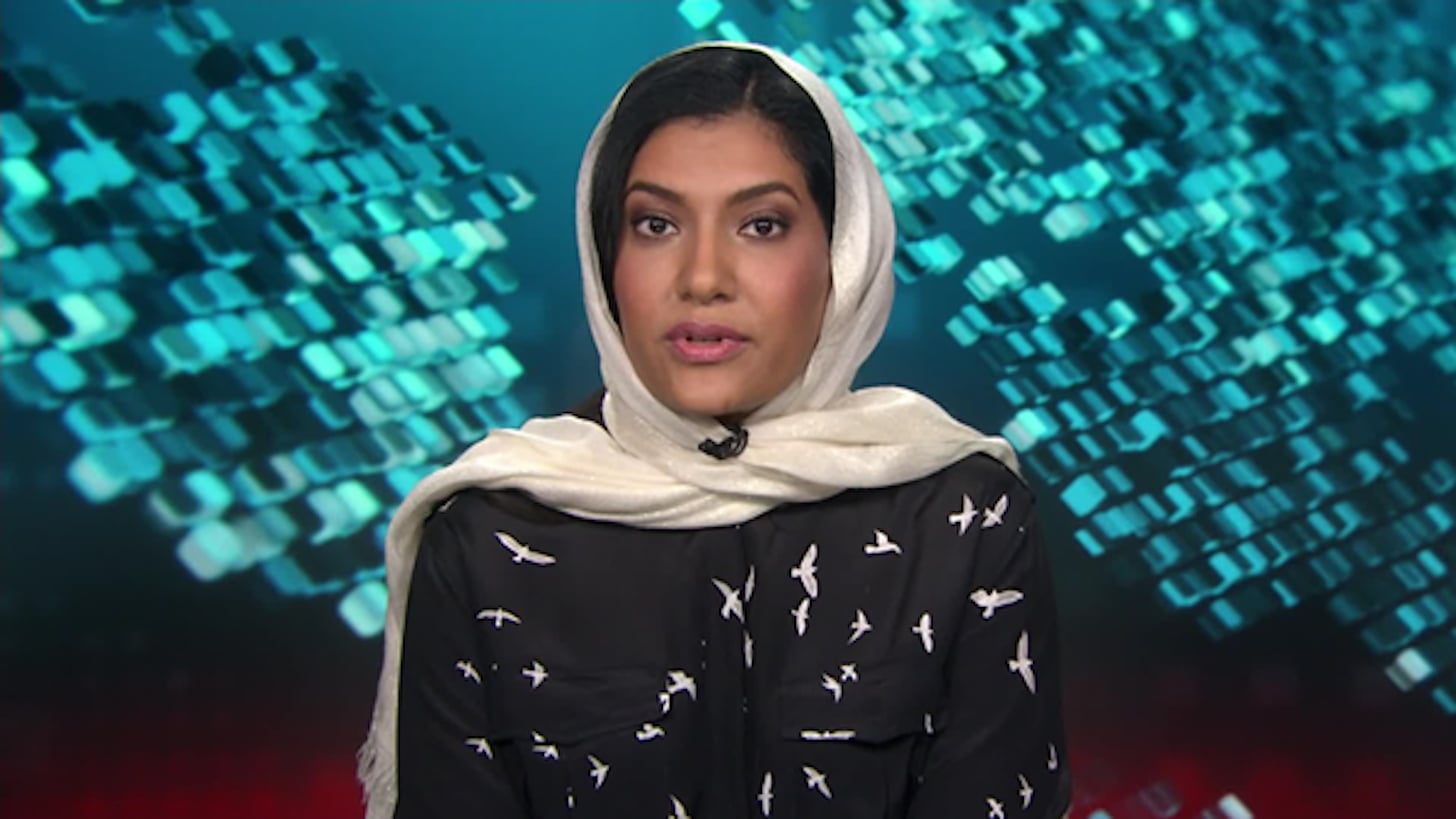 With the driving ban life for females in Saudi Arabia, the discussion is now turning to other issues of women's rights in the country, and Executive VP of the Saudi Sports Authority, Princess Reema Bint Bandar Al-Saud, is not shying away from the conversation.
She joined CNN's Christiane Amanpour to discuss the protests and arrests of women in KSA, plus the guardianship law, and the latter is an important mater that's close to her heart.
"Yes and honestly Christiane it's a critical conversation to have and it's a conversation that's being had in the consultative council almost daily," she said in response to whether this guardianship issue needs to be addressed. "This is a topic of conversation and I can tell you as a divorced mother of two, this is urgent…Is it going to happen today? I couldn't tell you. Would I like to see it in the near future? Absolutely, and as a woman in government my role is actually to keep highlight the issues that will keep pushing women forward holistically not just as an elite community or as a small community it's for a national interest and part of the changes you see today everyone says is there even a strategy, of course there is a strategy and the strategy is based on economics.
"The economics say you can't have 50 per cent of your community not participating... I need women working. Everyone is having this conversation, the women in government are having the conversation, the timeline of this change is not what I'm in control of but the dialogue and the narrative is there."
Princess Reema praised Crown Prince Mohammed bin Salman for his forward-thinking views, and delved into why his leadership is working.
"One of the things I personally appreciate about the Crown Prince is he will give the directive 'go do' and if you come back and say I'm doing but however to get to where I need to go may I please reiterate, can I shift to make this better, he will say if the numbers make sense and the plans make sense go do it," she explained.
While she was raised in America, the Saudi royal says she's still very much affected by the changes, including the lift of the female driving ban. She's certain Saudi Arabia will never go backwards after loosening up its strict and conservative ways.
When asked about the activists taken into custody, she shared that many had been released after the "national security" matter and that she thinks only four people still remain under questioning.
"To be able to experience in my home country what I experienced growing up in The States: movies, socializing, mobility those are monumental shifts that yes obviously we would have liked to have seen sooner but the fact that we're doing it today for me is wonderful because there are conversations and they're so old and they're so tired for us and there are so many things that we as women, as the community would like to focus on that to no longer have to talk about women's driving and to be able to be active participants, it's a relief and now honestly the onus is on us to take the next step forward in the growth of the inclusion of women in our community… " she continued. "We're taking control but we're taking control collectively, this isn't a singular activity this isn't an anomaly, this is our current state and this is our future state. This isn't something you go back from."
Image Source: CNN