Saudi University is Opening a Driving School For Women
This Saudi University Is Opening the Country's First Driving School For Women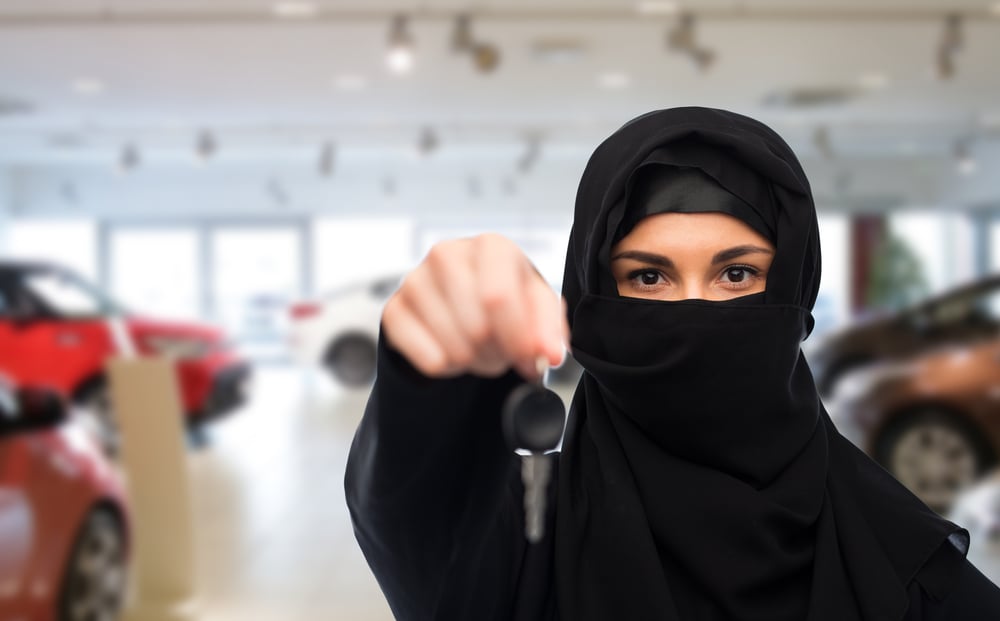 Last week, in a landmark decision that had people around the world celebrating, Saudi Arabia's King Salman issued a royal decree that will allow women to drive in Saudi Arabia beginning in June 2018.
As the region prepares for women to take the wheel, car companies are quickly creating campaigns to welcome Saudi's soon-to-be-licensed drivers. Ford Middle East created one of the most memorable ads, with a veiled woman, whose eyes are framed by a car's rearview mirror. "Welcome to the drivers seat," the text reads.
Welcome to the driver's seat. #SaudiWomenMove #SaudiWomenCanDrive pic.twitter.com/oksRbFvLWa

— Ford Middle East (@FordMiddleEast) September 27, 2017
Now, as the Kingdom prepares to welcome a slew of women to the roads, Riyadh's Princess Nourah University has announced that it will launch the country's first driving school for women.
"Princess Nourah University is preparing to set up a driving school in cooperation with the relevant authorities," the women's university said in a statement on Saturday.
The university currently has over 60,000 female students across its Riyadh campus as well as on campuses in other cities in Saudi Arabia, so the driving school certainly won't be lacking clientele.
More schools are set to follow in its footsteps-- so stay tuned!