Saudi Women Can Use Phones on Campuses
Saudi Women Can Now Use Their Mobile Phones on School Campuses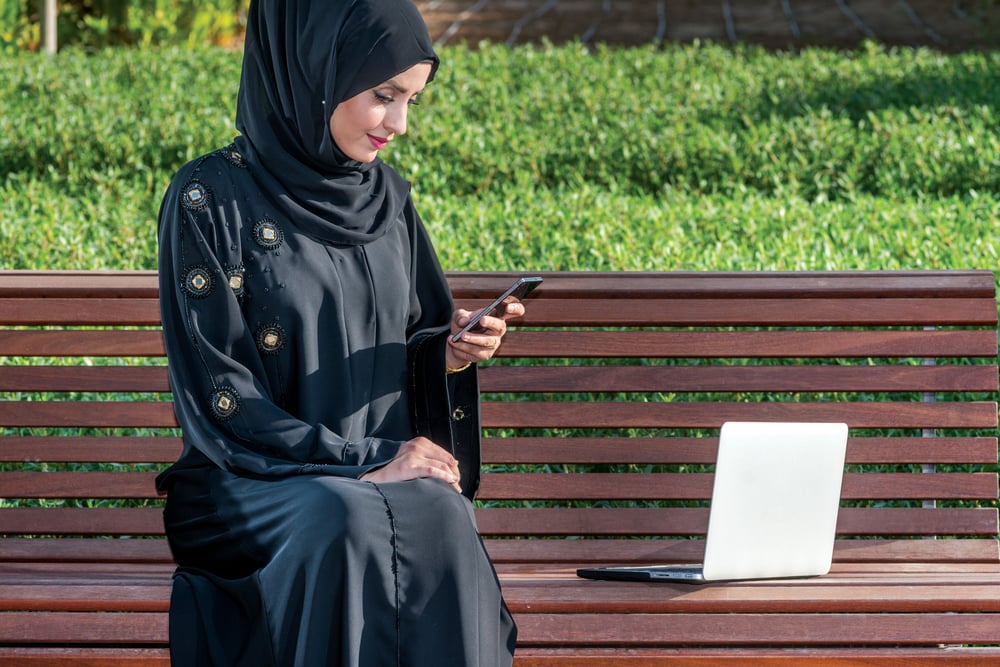 It's been a big week for women in Saudi Arabia, and a new decision seems to indicate that progress is coming quickly to the Kingdom.
Last week, an historic ruling from King Salman marked a major move for women, who will be allowed to drive legally in Saudi Arabia beginning in June, 2018.
Now, more news from the Kingdom has revealed that female students in Saudi Arabia will be allowed to bring their mobile phones to campus, which was previously prohibited. The ruling comes from the country's education minister, who said that students have reached a level of "awareness and consciousness" that should allow them to use their phones on campus.
While not all schools ban women using cell phones on campus, there are at least 7 that do across the Kingdom, though they will no longer be allowed to after the ruling.
The ministry of education's spokesperson told Okaz news that no educational institution will be able to bar women from bringing their phones: "The decision includes all higher education establishments across the country, both public and private," the statement read.
Let's hope the progress continues at such a quick speed!