Sesame Street Orange is The New Black Parody
Watch Sesame Street Hilariously Parody Orange is the New Black For the Sake of Healthy Eating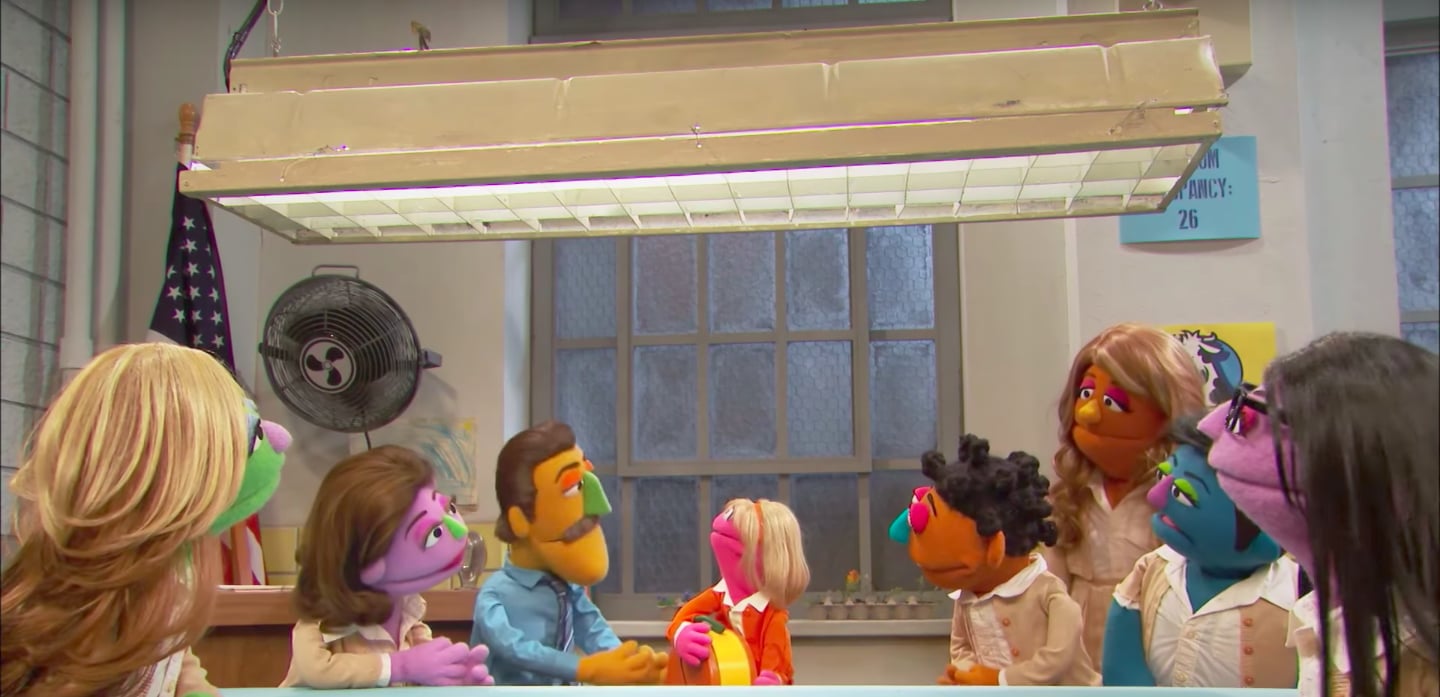 Sesame Street often turns to more adult programs for inspiration. In the past, the educational children's program has parodied Downton Abbey (Upside Downton Abbey), 30 Rock (30 Rocks), and Homeland (Homelamb).
Now, in its latest effort to teach children and their parents the importance of healthy eating, Sesame Street has taken the award-winning Netflix original series Orange is The New Black and turned it into Orange is The New Snack.
A show about a drug trafficker who finds herself in an all-female prison may not seem like ideal fodder for a children's series, but lyrics such as "Cookies are baked/ It's time to feed/ But healthy foods are what we need/ And we've got time for snacks" in the opening segment, Sesame Street has turned this show on its head and made it totally kid-friendly.
Characters are renamed: Piper Chapman becomes Piper Snackman; Crazy Eyes is now Googly Eyes, and Pornstache is now called Mr. Mustache.
Watch the adorable parody below-- it's almost as good as the real thing.