Sheikh Hamdan Offers Condolences
Sheikh Hamdan Offered Condolences to the Family of a Recent Tragedy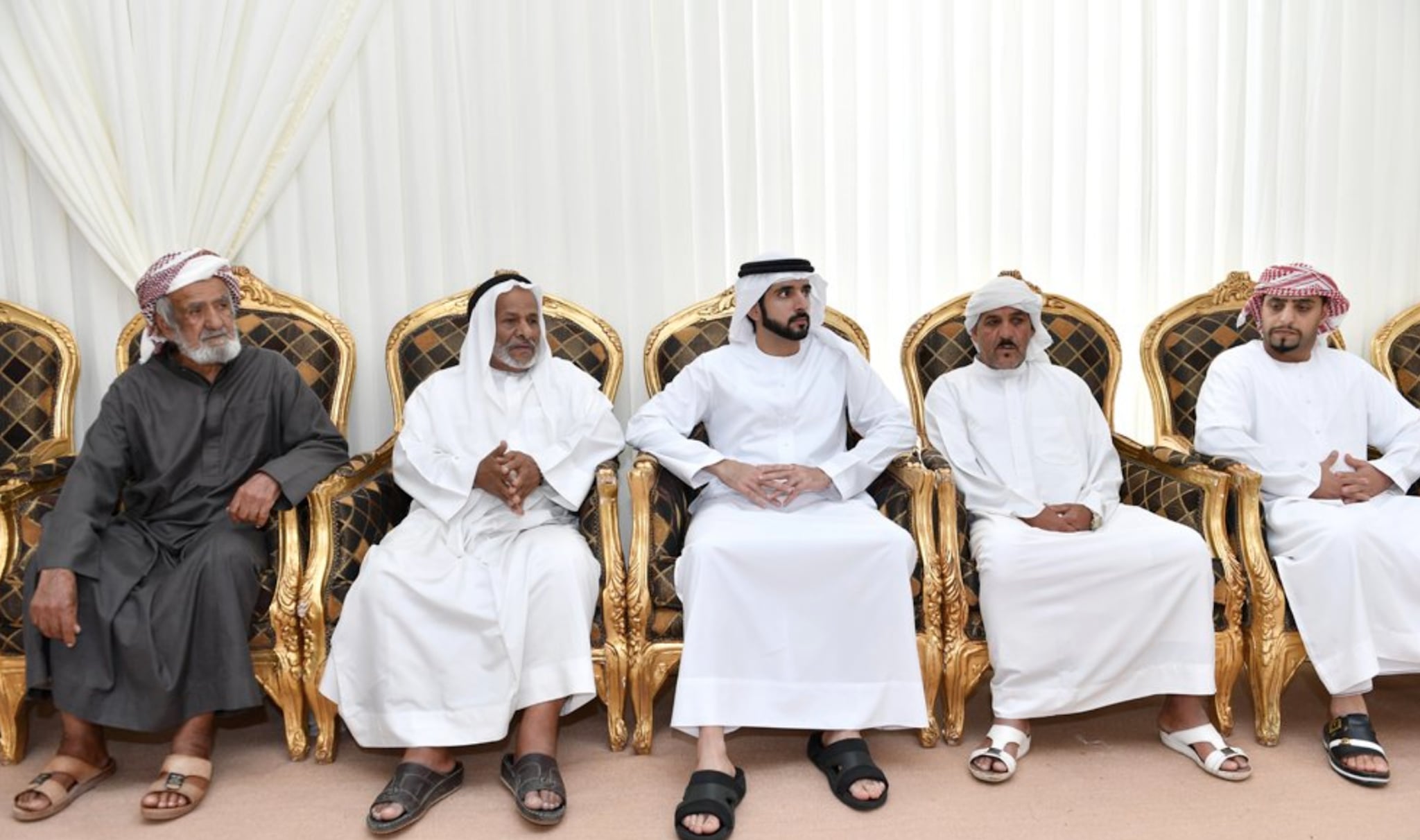 Tragedy struck in Fujairah earlier this week when a fire broke out in a home, killing seven children.
The siblings, aged 5 to 15, were asleep in their bedrooms when a fire broke out in an air conditioning unit. By the time police and firemen arrived, all seven were unconscious.
The tragedy was felt hard around the country, and the children's funeral was attended by over 200 friends, family members, and even Fujairah police.
Yesterday, Vice President of the United Arab Emirates, Sheikh Mohammed bin Rashid al Maktoum, stepped in to make sure an accident like this wouldn't happen again, calling for fire alarms to be installed in every home in the country where a family can't afford one.
It seems that generosity runs in the family, and Sheikh Mo's son, Sheikh Hamdan, is the latest royal to offer his condolences to the mourning family.
Sheikh Hamdan attended the funeral, which was attended by hundreds and held in tents outside the Emirati family's home in Fujairah.
#Dubai Crown Prince @HamdanMohammed offers condolences to Al Suraidi family after the tragic death of seven children in a home fire #UAE pic.twitter.com/CEPBu7AhNt

— Dubai Media Office (@DXBMediaOffice) January 23, 2018
Joined by other government officials, Dubai's Crown Prince offered his condolences to the Al Suraidi family.
A video was also shared of government officials during the procession.
سيف بن زايد يعزي بوفاة أطفال حريق ضدنا

Saif bin Zayed offers his condolences to the family of the children who were killed in Dadna fire pic.twitter.com/3IFMObMsgU

— MOIUAE (@moiuae) January 23, 2018