Sheikh Hamdan Thanks Window Cleaners in Video
Another Day, Another Viral Video From Sheikh Hamdan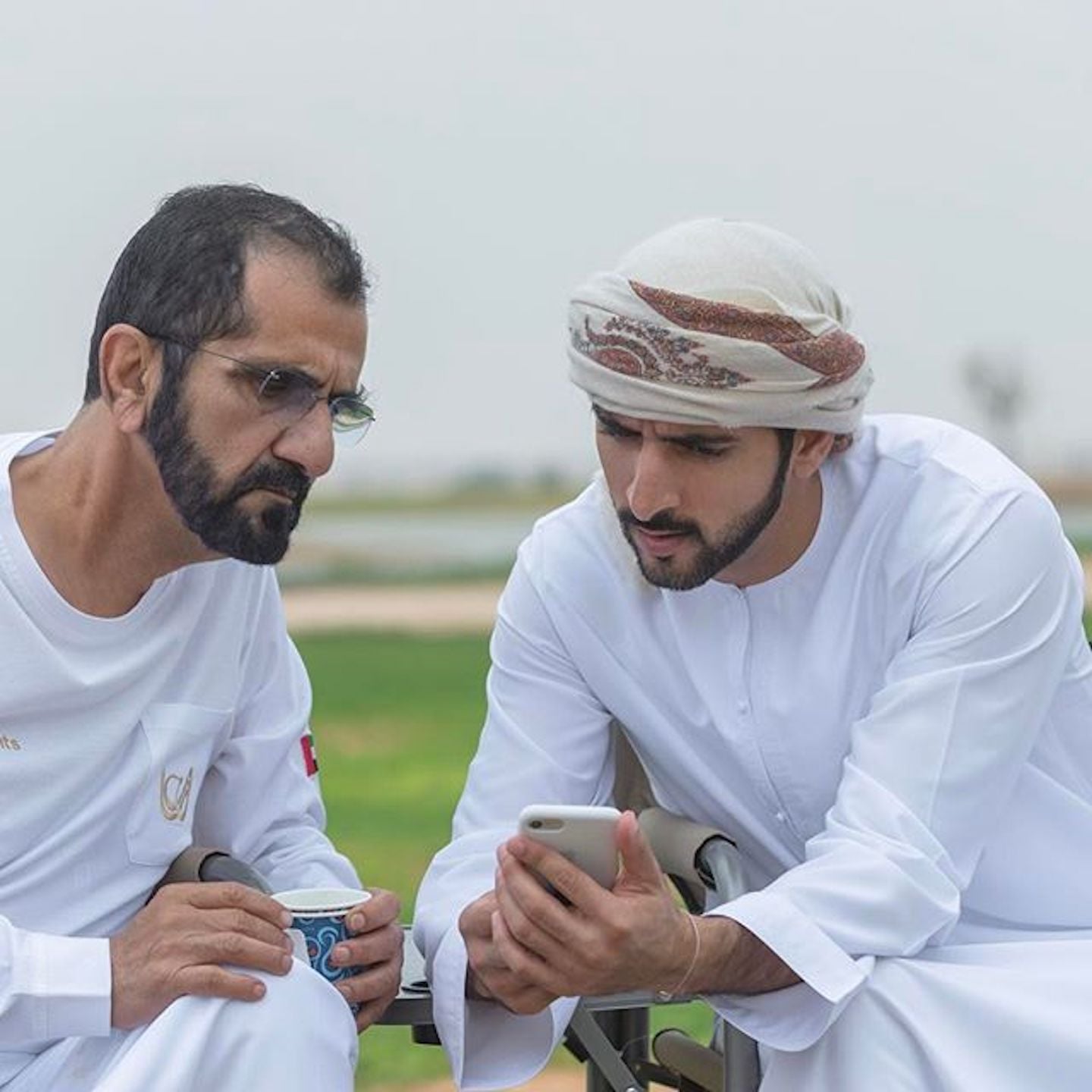 Sheikh Hamdan is a fixture on the UAE social media scene.
Whether he's sharing shots of his underwater adventures, helping the community and encouraging others to do the same, or unveiling the latest extreme sport in the country, Sheikh Hamdan is quick to post, much to the delight of his six million followers.
Last week, the young royal shared a video of himself with the caption "Things that Abdullah Bu Humaid likes. May God bless him with health," followed by a series of emojis ranging from a camel to sunglasses to a football to the UAE flag. The clip garnered over 1.3 million views in less than 24 hours, and featured Sheikh Hamdan hugging the older man, adjusting his headscarf, and affectionately joking around with him.
Now, Hamdan has posted another clip that proves he's a do-gooder at heart. In the short video, Sheikh Hamdan is inside one of the glistening skyscrapers on Sheikh Zayed Road.
As he's walking through a hallway, he spotted one of the cleaners in a harness, dangling outside a building, and wiping soap off the facade.
Proving that their services don't go unnoticed, the Sheikh grabbed his phone and thanked the cleaner.
Of course, people can't get enough of the video-- it's already been viewed over 90,000 times.
Watch below as Hamdan warms our hearts right in time for the holiday season.
تسلم يمينك pic.twitter.com/XuRRhjqhR4

— Hamdan bin Mohammed (@HamdanMohammed) December 19, 2017