Sheikh Hamdan Tribute to Sheikh Zayed
Sheikh Hamdan's Poetic Tribute to This Emirati Hero Will Move You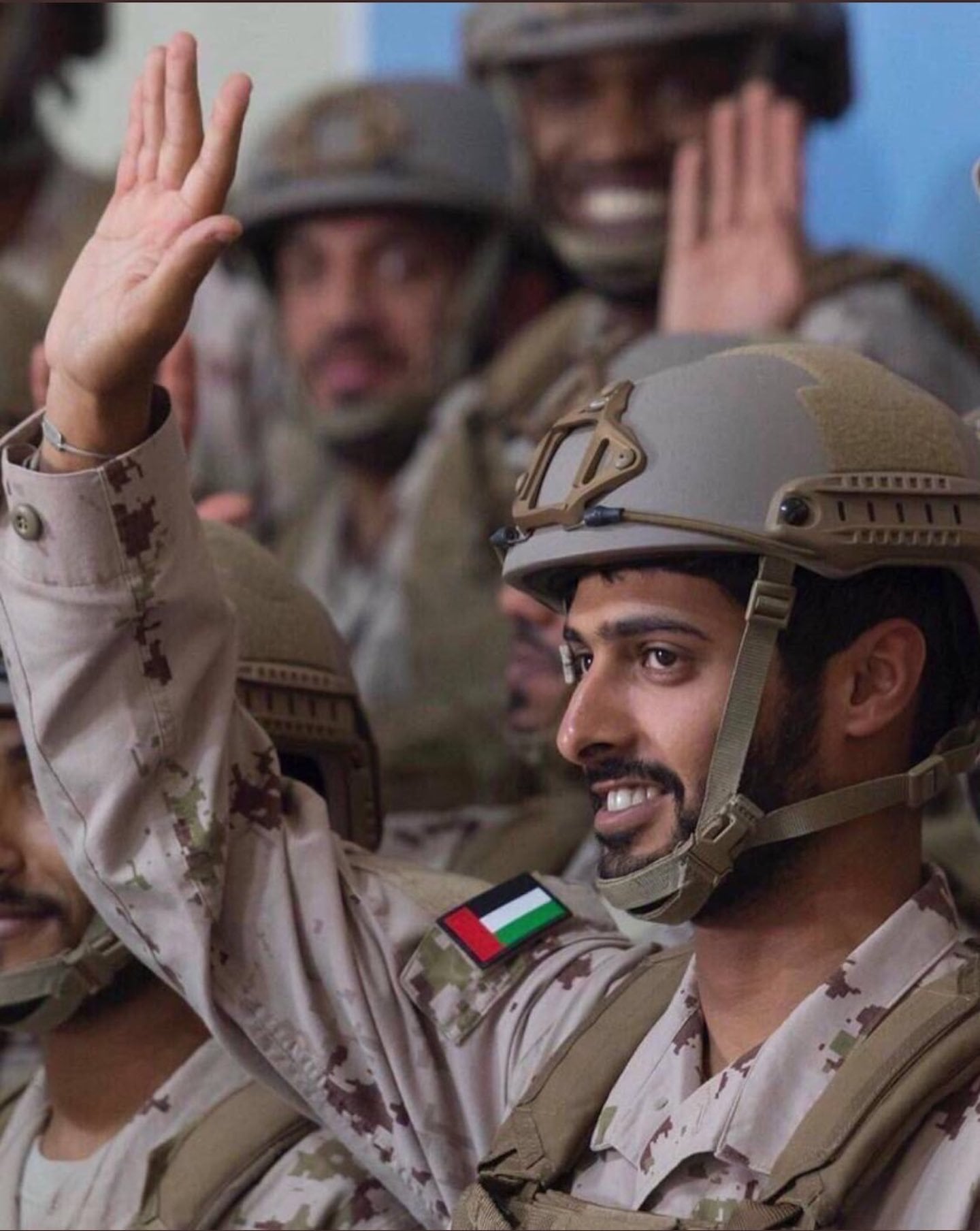 Last year, Sheikh Zayed Bin Hamdan, the grandson of the late Shaikh Zayed Bin Sultan Al Nahyan, was injured along with three others will serving the UAE in the conflict in Yemen.
After the crash, the UAE royal was moved to Germany for treatment, and finally, he's returned home.
The nation rejoiced as the hero returned back to his homeland, and Sheikh Mohammed Bin Rashid Al Maktoum called the solider a role model for all Emiratis.
"Sheikh Zayed Bin Hamdan is a role model for his generation. The nation is proud of him and its brave soldiers. With Sheikh Zayed and our courageous soldiers, our nation gets stronger and more immune, and the spirit of sacrifice gets entrenched in our youth and soldiers. Zayed, you are welcome to your home country," Sheikh Mohammad Tweeted.
It wasn't just Sheikh Mo that paid tribute: the Burj Khalifa lit up with the injured solider image, congratulating him on his safe return home, and Academic City Road is set to be renamed as Sheikh Zayed bin Hamdan Al Nahyan Road in honor of the solider.
Now, another royal is paying tribute to Sheikh Zayed Bin Hamdan, and it's Sheikh Hamdan himself.
Though he's best known for being an athlete, the young royal is also a poet, and he posted a tribute to his cousin on his Twitter account.
سميّ العود .. اهداء إلى أخي سمو الشيخ زايد بن حمدان بن زايد آل نهيان pic.twitter.com/uKJuaFmBYP

— Hamdan bin Mohammed (@HamdanMohammed) February 22, 2018
According to Khaleej Times, the poem "lauds the UAE's landscape and its honorable people. It pays homage to the leaders, including the late Sheikh Zayed bin Sultan Al Nahyan, and the soldiers who defend the country from all threats to its stability."
As the poem is read aloud, a montage including Sheikh Zayed's graduation from the Royal Military Academy Sandhurst plays. The prestigious academy counts a number of Arab royals as alums, including Sheikh Hamdan, and members of Jordan's royal family.