Sheikh Humaid bin Rashid Al Nuaimi Adoption
The Ruler of Ajman Just Adopted 2 Syrian Refugees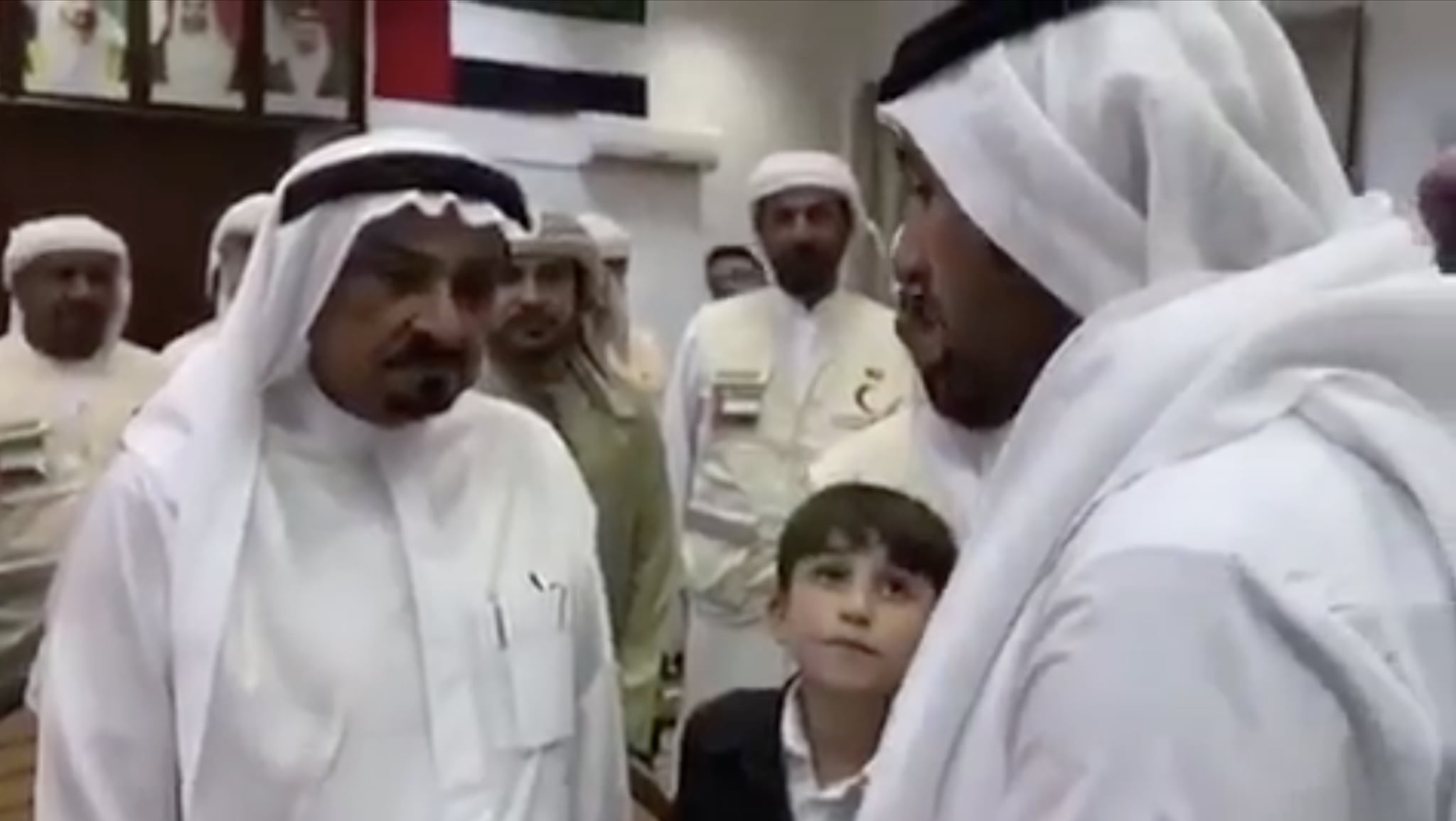 The Ajman royals are often overshadowed by their Dubai counterparts, but today the lesser-known royals are taking center stage.
His Highness Sheikh Humaid bin Rashid Al Nuaimi, Member of the Supreme Council and Ruler of Ajman visited a refugee camp in Jordan earlier this week, and in a newly-released video, its been revealed that the royal is going to adopt two children he met on his visit.
Reem and Abdul Kareem were orphaned when their parents were killed in front of them while living in Syria. After hearing the heartbreaking story and meeting the children, the royal offered to have them come live with him in his palace in Ajman.
According to the video released by Msdar News, the children will be raised in the palace.
Though the video is in Arabic, you can clearly see the emotions of both the Sheikh and the children.
Congrats to the new happy family!