Sheikh Mo Donates to Rohingya
Sheikh Mo Is Standing Once Again With the Rohingya Refugees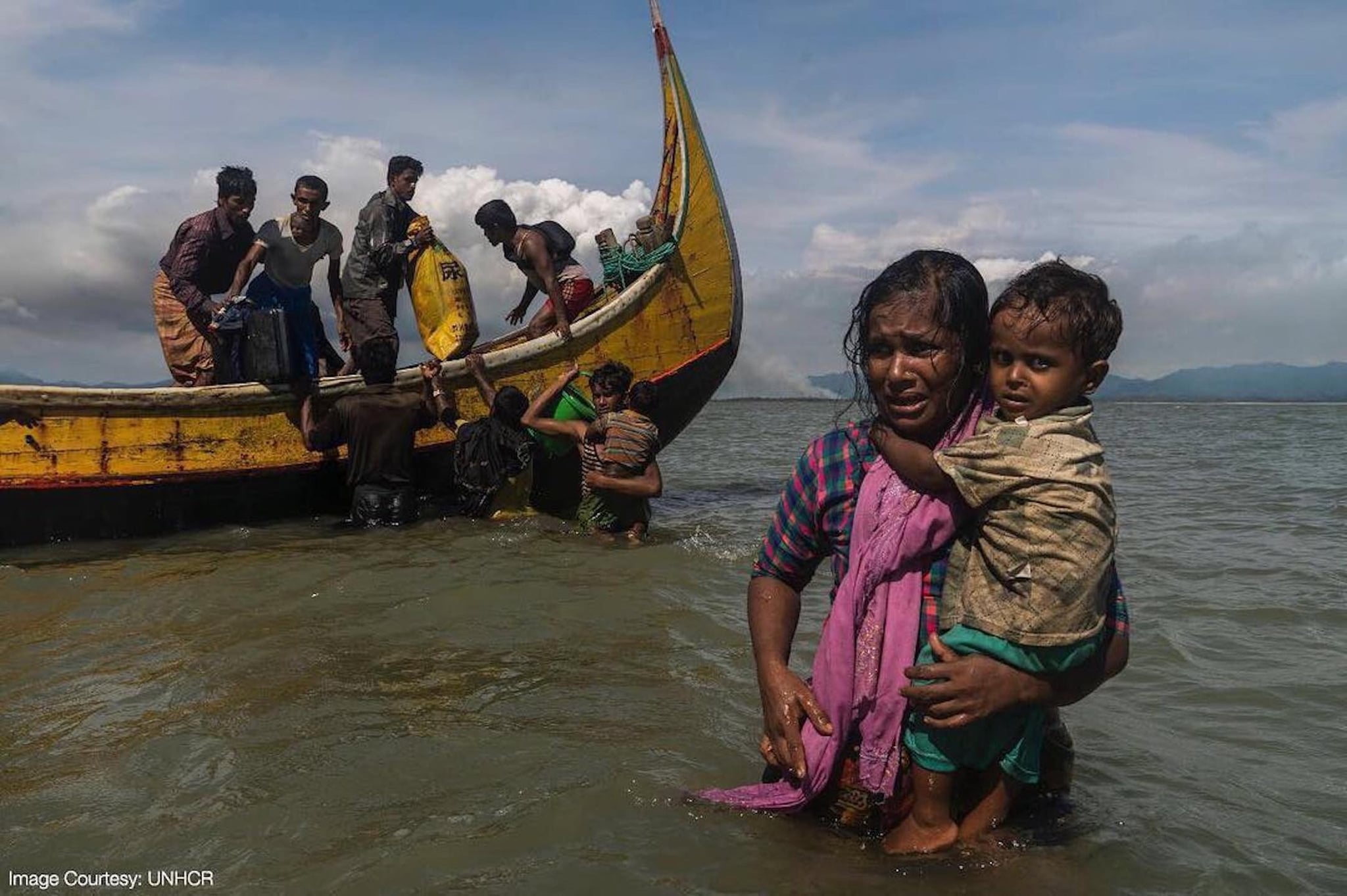 Over the past few months, hundreds of thousands of Rohingya have fled from Myanmar to refugee camps in Bangladesh as their homes are being burned, and people are being beaten and murdered.
Sheikh Mohammed bin Rashid, who has stepped up and offered support for a number of international crises recently, already offered his private plane to transfer food and other relief items to over 600,000 refugees who have fled to Bangladesh, and now, he's showing that his support is not just a one-time thing.
Now, Sheikh Mo has ordered three additional airlifts to send humanitarian aid to the Rohingya refugees living in Bangladesh, all set to be sent from Dubai's International Humanitarian City (IHC).
According to state news agency WAM, "the airlifts, to be carried out on B747 aircraft, will deliver supplies provided by the United Nations High Commissioner for Refugees (UNHCR) and the UN Humanitarian Response Depot (UNHRD). Flights scheduled for 6, 11 and 13 December 2017 will be loaded with urgently needed shelter supplies and other basic items for tens of thousands of refugees."
The cargo is set to depart today, December 6, holding 100 metric tonnes of kitchen sets as well as prefabricated warehouses.
The last airlift, which was sent on November 29, 2017, transported 101 metric tonnes of food, clothes, blankets, and other relief items. All supplies have been donated by the Emirates Red Crescent.
It's not just UAE royals who are taking the Rohingya crisis seriously: Queen Rania of Jordan recently visited the refugee camps, meeting with children and families affected by the crisis.
Image Source: UNCHR