Sheikh Mo's Message For Arab Youth
Sheikh Mo and Princess Haya Have a Message on International Youth Day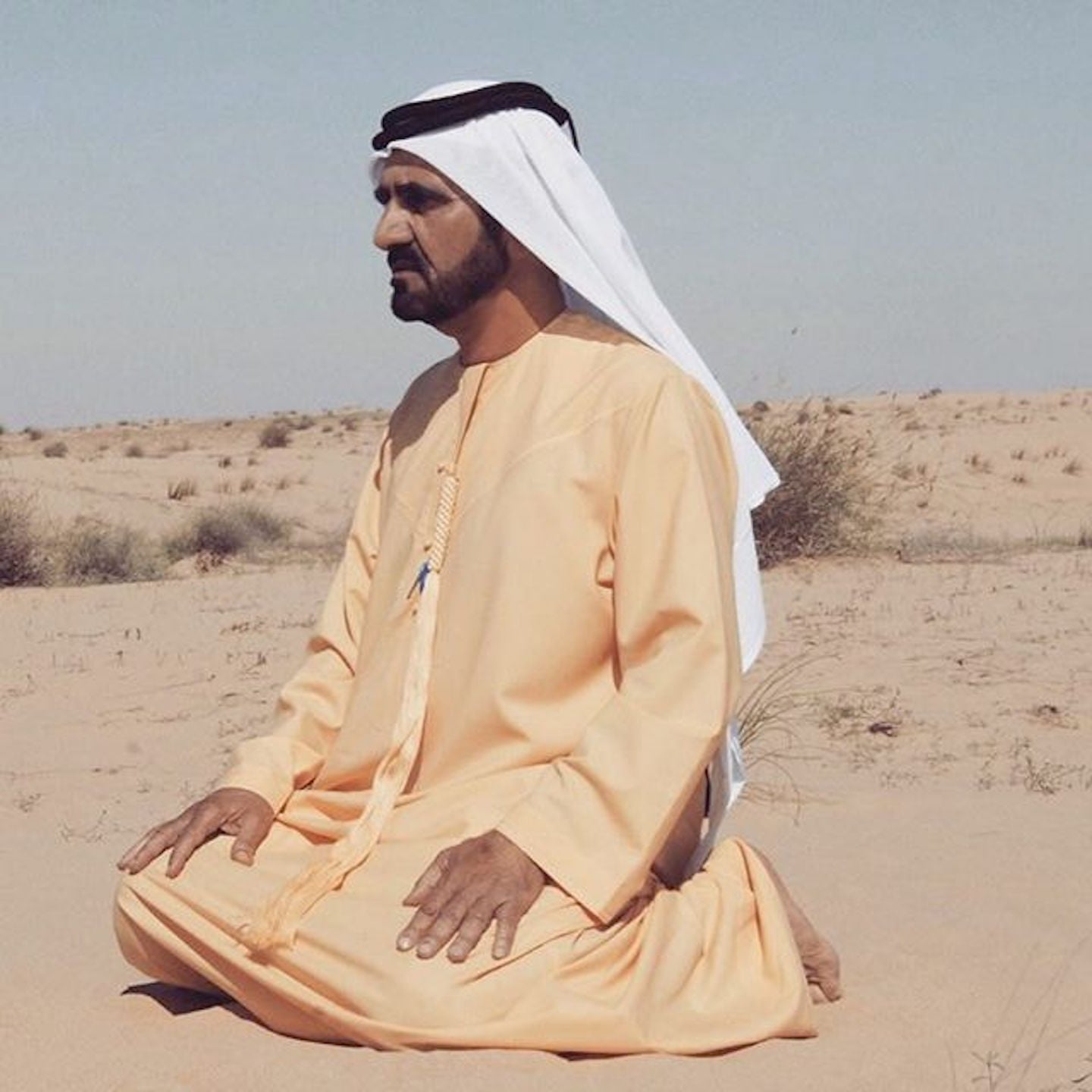 Sheikh Mo and his wife, Princess Haya, have long been champions for youth in the UAE and abroad. From visiting and even founding children's hospitals, to reading at schools, both royals dedicate serious time and money to helping the youth of the nation.
Yesterday marked International Youth Day, and of course, Sheikh Mo and Princess Haya had a message for Arab youths in honor of the big occasion.
"They are in the driver's seat when it comes to development, in both the government and private sectors. With their spirit, we can always be number one," he said in a statement. "The youth are our present and future hope. They are the UAE's most valuable asset. Nations are built by developing the youth. We are proud that our youth have achieved tremendous successes, not only at home but also abroad. They have presented their success to the entire world."
Sheikh Mo went on explain how the UAE government is a model for youth empowerment in the Arab world: "The UAE government has created the best model for youth empowerment. We have appointed a young minister, who, along with her team, is working for the youth. Youth circles were created in the cabinet, the ministries and other departments. Policies and platforms were established for the youth, to make their voices heard everywhere.
"Building the youth is a priority. The UAE's future is in their hands, and with them, we do not only create a better future, but the better future."
Princess Haya released her own message via her Instagram account.
"It is you the youth of the world who carry the mantle and burden of tomorrow. Your views, your opinions need to be acknowledged in this turbulent world and not ignored," she wrote. "International Youth Day is a day we all, regardless of age, gender or nationality celebrate and applaud. To those young people who contribute to conflict prevention and transformation of a world that is inclusive, sustainable and secure , you are the future."