Sheikh Mohammed bin Saud bin Saqr Al Qasimi Mass Wedding
While Harry Prepares For the Wedding of the Year, This UAE Prince Has Opted For a Mass Wedding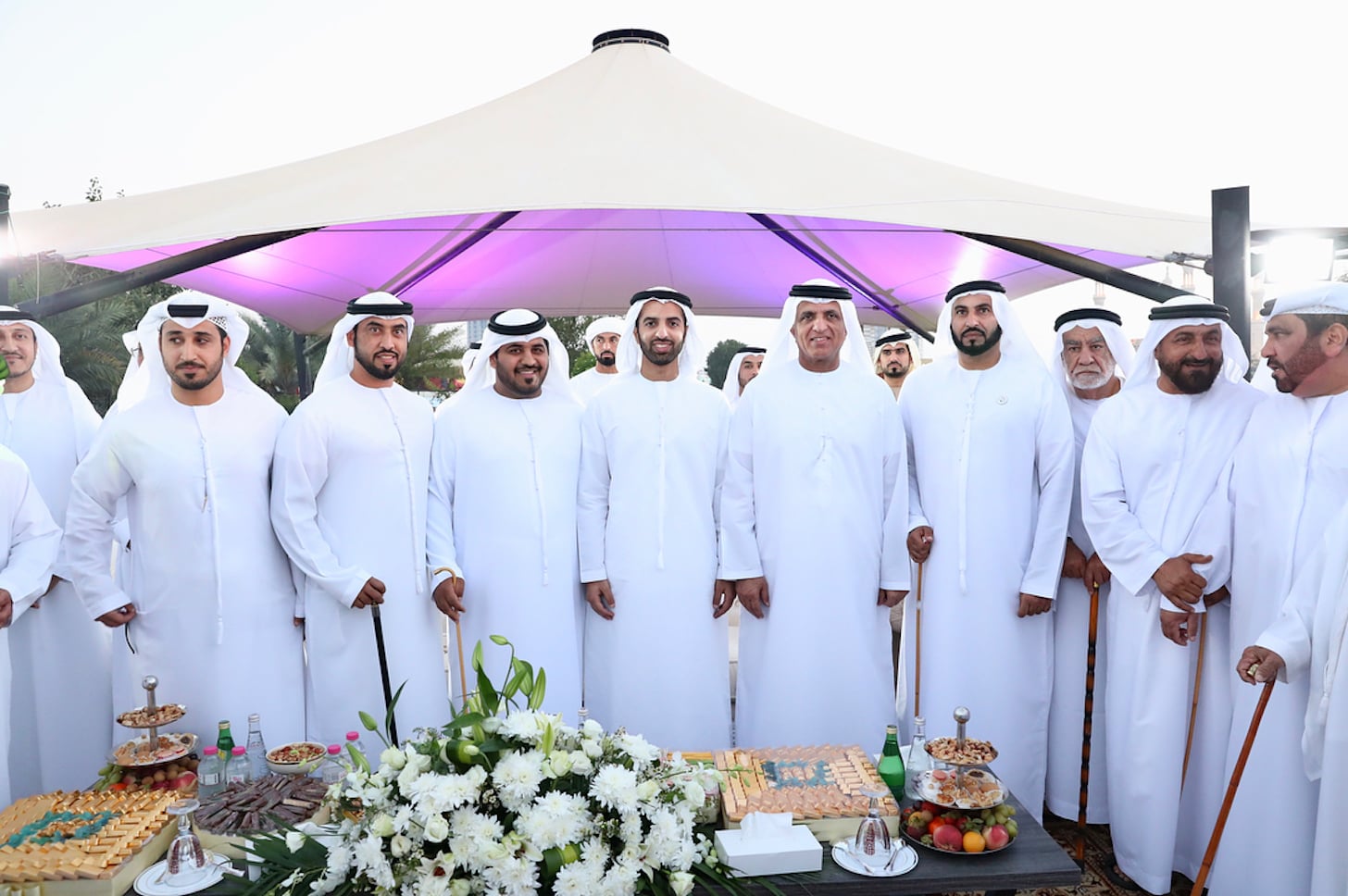 When we think of a royal wedding, we imagine a lavish ceremony, perhaps one that lasts a few days. We picture historical venues, thousands of flowers, fireworks at midnight, exotic food and drinks flown in from around the world.
What we would never, in our wildest dreams imagine is a mass wedding. But that is exactly how Crown Prince and Deputy Ruler of Ras Al Khaimah, Sheikh Mohammed bin Saud bin Saqr Al Qasimi, is getting married.
The Prince is one of 167 grooms that will be married on Tuesday in the biggest ballroom in the UAE, Al Bayt Mitwahid ("Our Home is United" in Arabic).
The reason behind the Prince's participation in a mass wedding was to encourage other UAE families to follow suit – after all, if a Prince gets married in a mass wedding, it must be the thing to do.
Wedding expenses are hefty, especially for young couples wishing to get married. In the region, marriage ceremonies are expected to be extravagant regardless of your station in life. Poor and rich people alike, strain their financial resources (sometimes even borrowing money or selling assets) to pay for these excessive wedding parties. Those who can't afford to do their wedding in style, often put off getting married until they have saved enough to do so.
The UAE government wants to put a stop to that, as the debt some families incur to pay for such ceremonies puts a big strain on the grooms, their families and even the marriage.
But just because it is a mass wedding, don't expect it to be a bargain-basement type of occasion. Lest you forget, a royal is getting married.
The department of public works has planted 20,000 square meters with palm trees, flowers and grass; and more than 8,000 UAE flags will be lining the streets and squares that lead to the ballroom, as reported by Gulf News. Also, 3,500 parking spaces have been created for the families and close friends of the engaged couples as well as the other members of royalty that will be attending.
We must admit, there is something about royalty rubbing shoulders with commoners that reminds us of fairytales!