Sheikh Zayed Bin Hamdan Road
The UAE Is Honoring This Hero in More Ways Than 1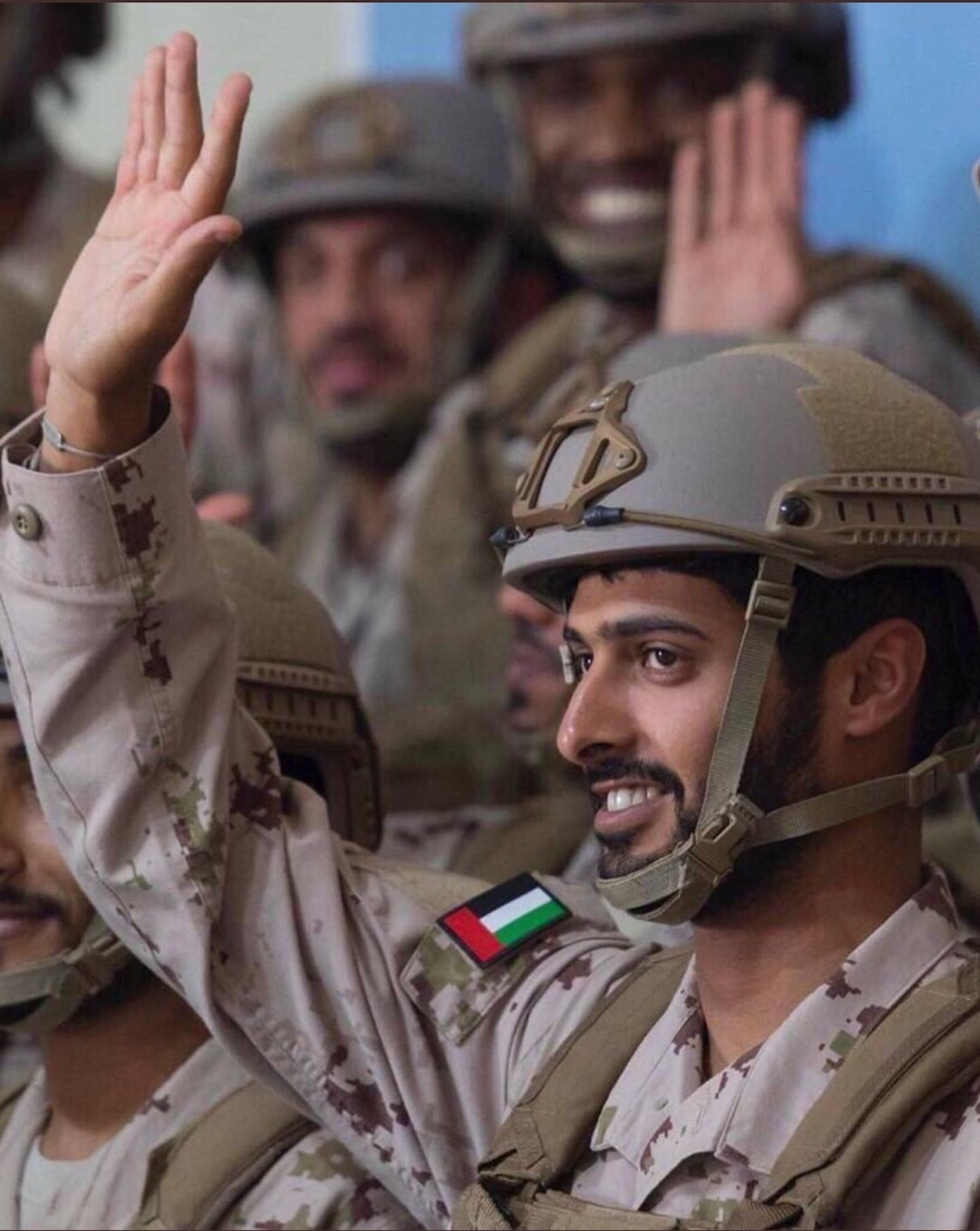 Last year, Sheikh Zayed Bin Hamdan, the grandson of the late Shaikh Zayed Bin Sultan Al Nahyan, was injured along with three others will serving the UAE in the conflict in Yemen.
After the crash, the UAE royal was moved to Germany for treatment, and finally, he's returned home.
The nation rejoiced as the hero returned back to his homeland, and Sheikh Mohammed Bin Rashid Al Maktoum called the solider a role model for all Emiratis.
"Sheikh Zayed Bin Hamdan is a role model for his generation. The nation is proud of him and its brave soldiers. With Sheikh Zayed and our courageous soldiers, our nation gets stronger and more immune, and the spirit of sacrifice gets entrenched in our youth and soldiers. Zayed, you are welcome to your home country," Sheikh Mohammad Tweeted.
It wasn't just Sheikh Mo that paid tribute: the Burj Khalifa lit up with the injured solider image, congratulating him on his safe return home.
We congratulate the nation and its leaders on the safe return of the brave Sheikh Zayed bin Hamdan Bin Zayed Al Nahyan to our beloved UAE. @ZayedHamdanHH pic.twitter.com/HbNsyL9yJL

— Burj Khalifa (@BurjKhalifa) February 17, 2018
Now, Sheikh Mo has announced another way that the UAE will pay tribute to the hero, and Academic City Road is set to be renamed as Sheikh Zayed bin Hamdan Al Nahyan Road in honor of the solider.
According to The National, "the eight-lane motorway named is 50km long and runs from Jebel Ali-Lehbab Road to the Oman Street intersection. It passes Dubai Silicon Oasis, Arabian Ranches and the Expo 2020 site. The first half of the road is open and the second half will open in March."