Sheikh Zayed Grand Mosque Is World's 2nd Favorite Landmark
The World's Second Favorite Landmark Is Right Here in the Middle East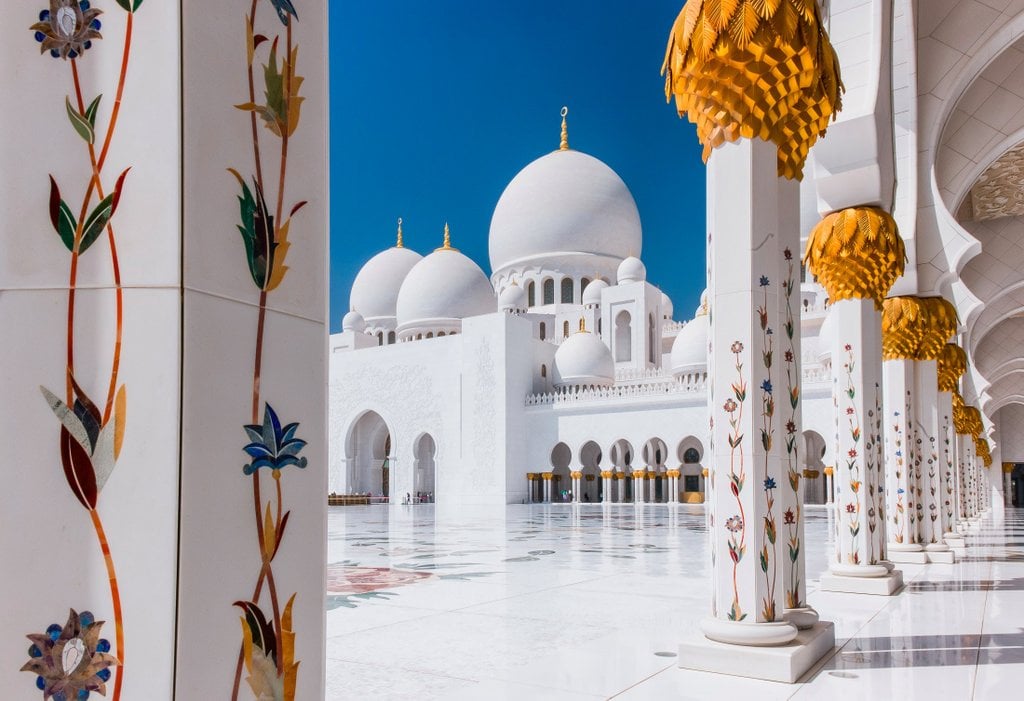 Known for its breathtaking landscape and magnificent architecture that fits almost 40,000 people, Abu Dhabi's Sheikh Zayed Grand Mosque is one of the world's most loved destinations. A fact that was recently proved, once again, when it took home another important award.
Sheikh Zayed Grand Mosque, Abu Dhabi pic.twitter.com/H0aSlfwcTw

— Architecture (@archpics) May 14, 2017
The mosque was ranked as the world's second favorite landmark in Trip Advisor's Travellers Choice Awards 2017, yet again this year — coming second only to Angkor Wat in Cambodia, the largest religious monument in the world.
While the Cathedral of Cordoba, Spain landed in the third spot, St. Peter's Basilica in Vatican City came fourth and the Taj Mahal in Agra, India rounded off the top five. One of our other regional landmarks, the Burj Khalifa — the world's tallest building — in Dubai was given the 22nd spot.
The list was deduced by an algorithm that took into consideration both the quantity and the quality of the reviews and ratings for all these landmarks for a period of over one year. Deputy Minister of Presidential Affairs and chairman of the Board of Trustees of Shaikh Zayed Grand Mosque Centre, Ahmad Juma Al Za'abi, told Gulf News, "The mosque has been built by more than 30,000 workers from 30 international construction companies, using unique and high-quality construction material brought from various countries in the world including Italy, Germany, Morocco, India, Turkey, China and Greece. That's why it has become a top destination for all visitors and specialists concerned with architectural designs."
According to officials, the mosque's total number of visitors reached a whopping total of 5,209,801 last year, out of which 1,448,394 were worshippers and 2,807,556 were visitors. The mosque also distributed some 72,000 meals to the underprivileged. If you had any doubts regarding the beauty that is Sheikh Zayed Grand Mosque, take a look at this documentary and you'll have a change of heart!