Singapore Airport Amenities
Here's 1 Airport Where You Won't Mind a Long Layover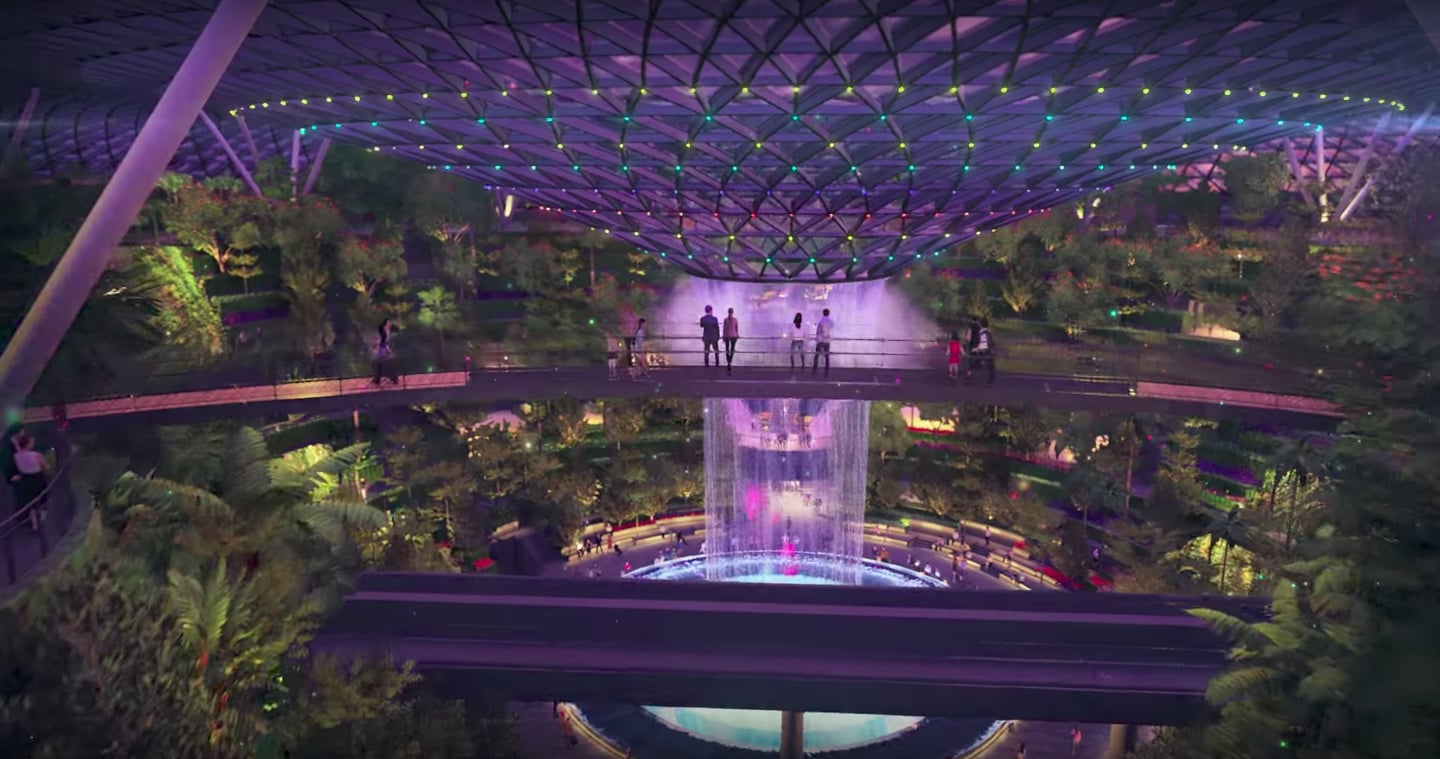 Singapore's Changi Airport has long offered amenities that surpass all other international airports. Boasting indoor gardens, a movie theater, and even a pool on the roof, if you have a long layover, Singapore's the place to do it.
Just when we thought Changi International offered all it could in terms of passenger amenities, the airport's newest terminal is going to be home to some pretty incredible things.
Named The Jewel and set to open in 2019, Changi's new terminal will be home to a section called Canopy Park. Located on the terminal's top level, Canopy Park 134,000 square meter zone (that's the size of 11 Olympic swimming pools), and will be in the shape of a dome. Features include two indoor mazes (one that's mirrored), life-size animal topiaries, and the world's largest indoor waterfall.
If that's not enough to convince you to stay a day (or three) at this airport, watch the video below, and get ready to book your next trip.