Singapore Names Orchid After UAE Sheikha
See How Singapore Honored This UAE Sheikha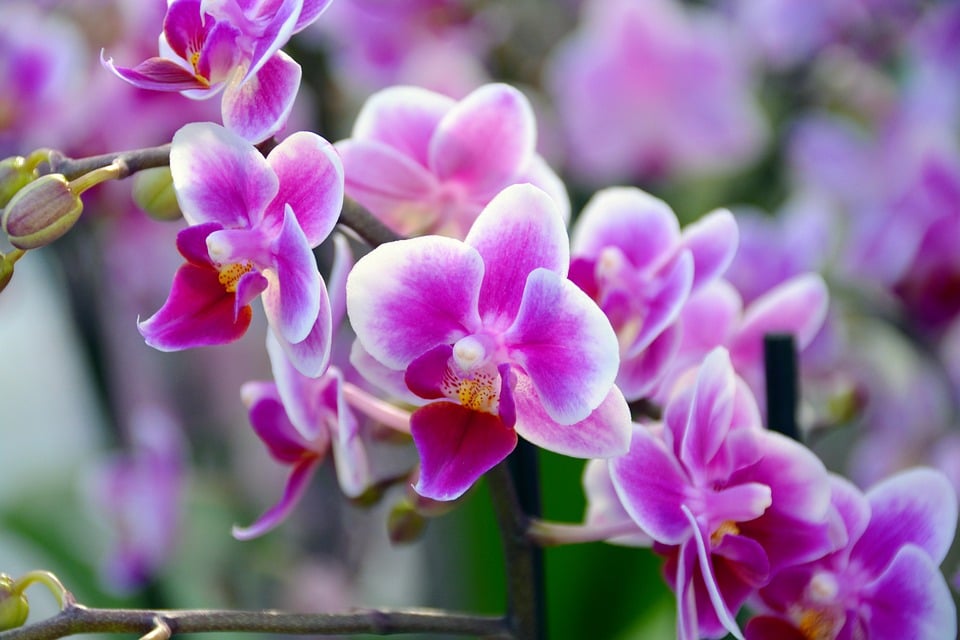 Singapore's National Botanic Garden is one of the country's greatest attractions, and now, a UAE Sheikha has been honored there in a truly unique way.
The Garden, which was established in 1859, houses the world's largest orchid collection, with 1,200 species and 2,000 hybrids of the flower. In 1981, an orchid hybrid called Banda Miss Joaquim was named as the country's national flower, and since then, Singapore honors visiting heads of states, celebrities, and dignitaries by naming some of the most exotic hybrids after its esteemed guests. These orchids, the finest in the Garden's collection, are on display at the VIP Orchid Garden, within the National Botanic Garden.
Margaret Thatcher, Jill and Joe Biden, and Prince William and Kate Middleton are just a few of the orchids that can be found in the VIP Garden, and now, the UAE's own .H. Sheikha Fatima bint Mubarak, Chairwoman of the General Women's Union, Supreme Chairwoman of the Family Development Foundation and President of the Supreme Council for Motherhood and Childhood, the Mother of the UAE, has been recognized, as well.
The flower represents "an example of the Arab woman," and the honor was bestowed upon Sheikha Fatima at a ceremony in late March, which was attended by the Sheikha and her delegation, as well as the wife of the Minister of Foreign Affairs of Singapore, Umej Singh, Officer of the Middle East and North African Department at the Ministry of Foreign Affairs in Singapore, and Mohammed Omar Abdullah Belfaqeeh, who is the UAE Ambassador to Singapore.
What's more? Emirates is having a sale on flights to Singapore...so now's the time to visit the famed Garden and see Sheikha Fatima's flower for yourself!