Six-Year-Old Aviation Genius
This 6-Year-Old Might Be the Cutest Person to Ever Sit in a Cockpit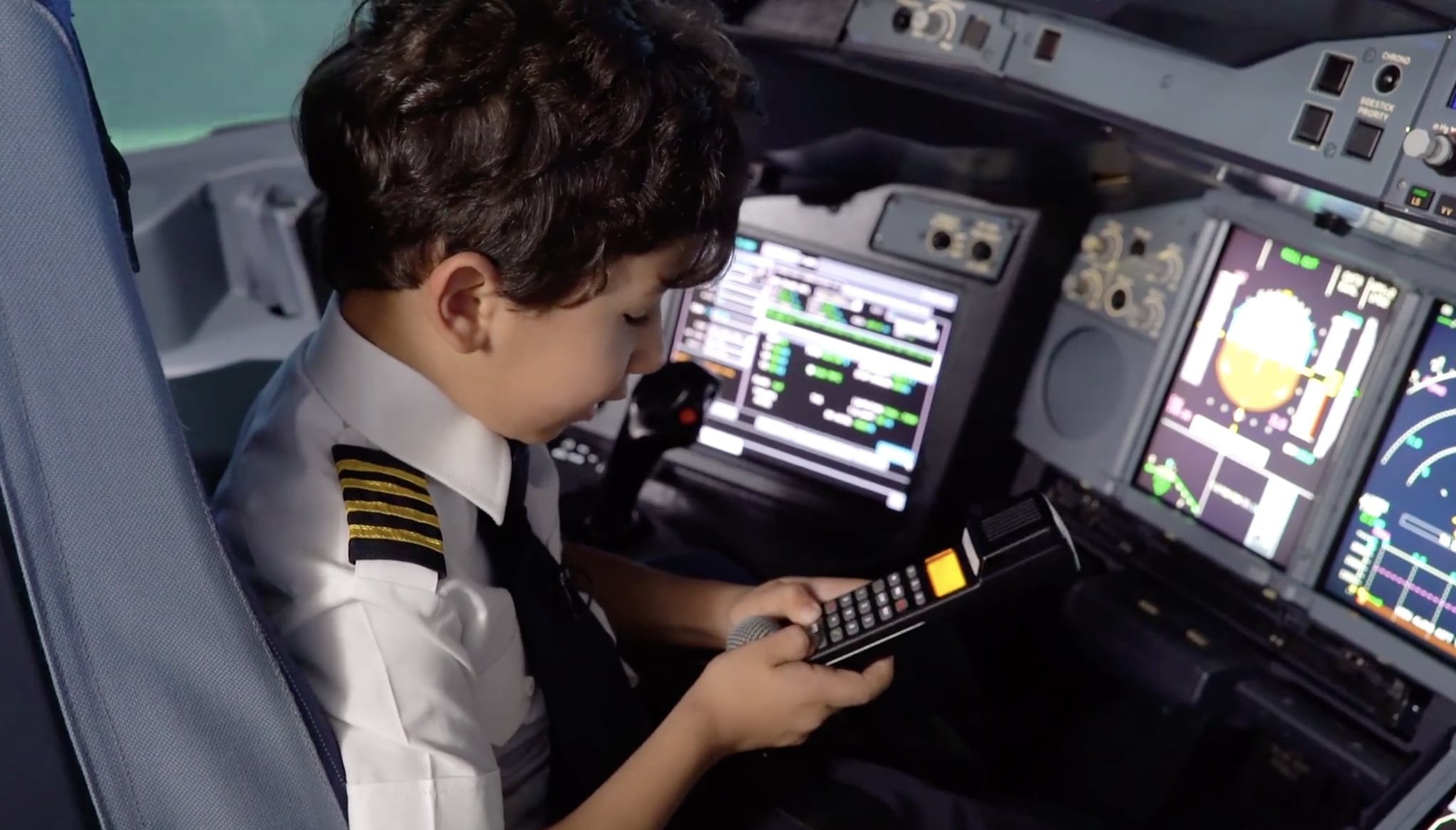 Six-year-old Adam Mohammed Amer, who is half Egyptian, half Moroccan, and lives in the UAE, just brought a major dose of cuteness to the aviation industry.
The first grader has always loved planes, his father told Khaleej Times, and so when the family was on a recent flight from the UAE to Morocco, it's no surprise that the boy headed to the cockpit to show off his knowledge.
After the plane landed in Morocco, Adam joined Captain Samer Yakhlef, and the captain filmed their encounter.
"Some planes have a Ram air turbine. It gets emergency systems back on if the engines fail. The Ram [air] turbine can help to bring back the systems," he explained to the pilot in a video that was posted to YouTube. "But due to the no-engine power, the landing gear doors will not come up. After that you have to do something else to lower the flaps. You have to drop the gear by gravity alone."
The pilot was so impressed with Adam's knowledge that Etihad Airlines extended an invitation to the young boy to visit their Abu Dhabi training center and test out the flight simulator.
During his day with Etihad, he expertly explained some of the aircraft's technical functionality, and even got fitted for a mini pilot uniform.
Adam spoke to Khaleej Times about his future career: "When I become a captain, my English teacher will be my passenger and I'll take her to London, Heathrow," he said. "I want to travel to America, the North Pole, the South Pole and all the seven skies."
Watch his visit with Etihad right here to see this mini pilot-in-training!
6-Year-Old Genius Kid Becomes Etihad Airways Pilot for a Day

Have you seen six-year-old Adam show us what he knows about planes? Watch Adam tell us what he knows in the cockpit of an Etihad Airways Airbus A380. We invited him to be a pilot for a day in Etihad Airways' Training Academy – prepare to be amazed! #CaptainAdam #EtihadAirways #AviationGeek #A380 #Airbus #InAbuDhabi #DreamToFly #Pilots

Posted by Etihad Airways on Thursday, October 12, 2017