Smiley Faces on Dubai Roads
Roads in the UAE Just Got a Little Bit Happier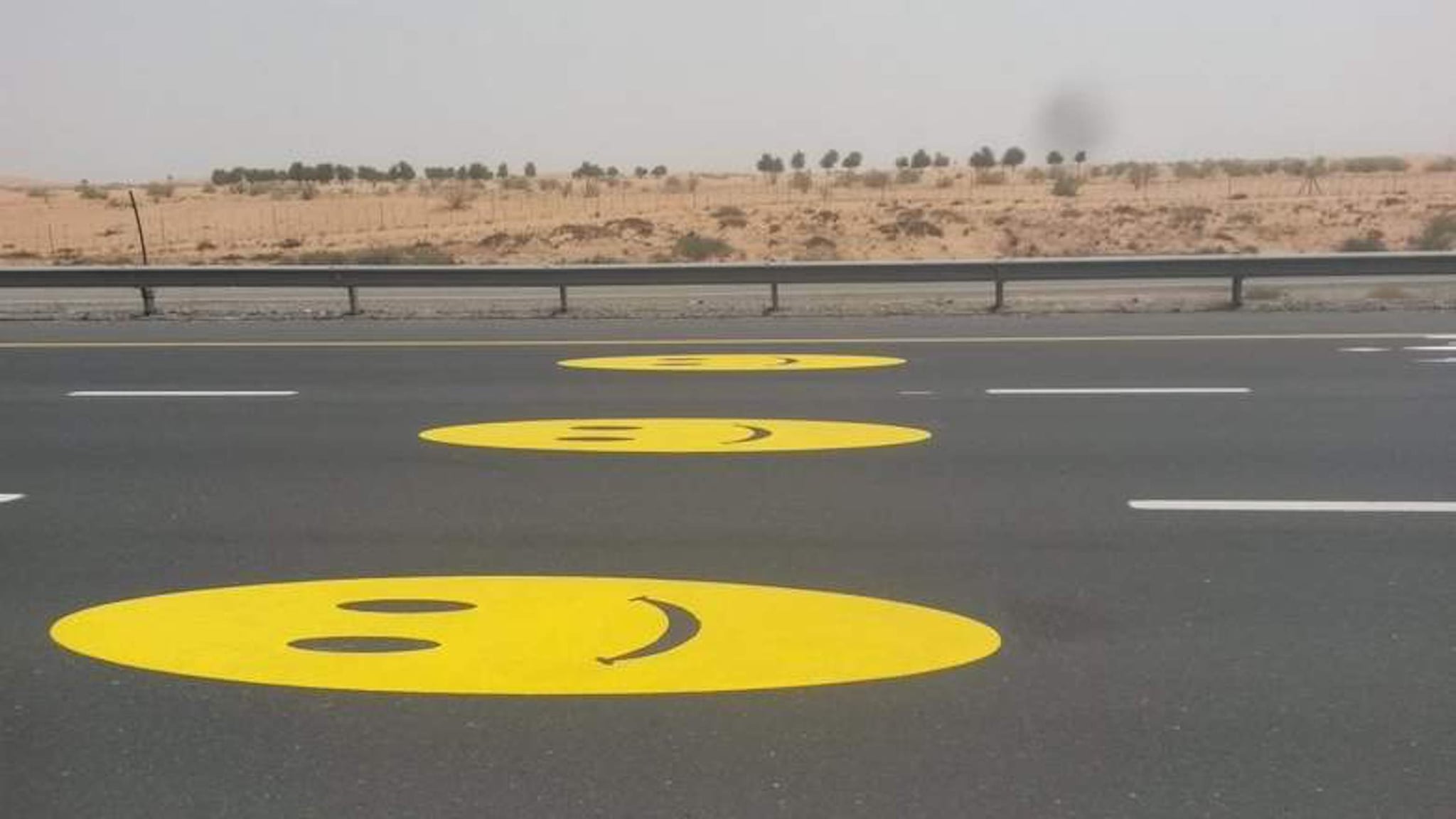 With the appointment of a Minister of Happiness last year, the UAE is all about keeping its residents smiling no matter what.
Now, a new initiative launched by the Ministry of Infrastructure and Development has commissioned a new project about road safety in the happiest way possible.
On Sheikh Zayed Road in the north parts of the country, three large smiley faces have been painted, along with a message printed in Arabic, English, and Urdu reading "Drive safely."
Ahmed Al Hammadi, director of the roads department at the ministry, spoke to the Khaleej Times, explaining that the aim of the new project is simple: to keep people happy.
"Federal roads projects which the ministry supervises in different parts of the country aim to basically make the people happy and provide them a decent life," he said.
"Emiratis and residents of the country are at the centre of the ministry's policies. We work to bring happiness and road safety to them."
The happiness doesn't end there, though: the smileys will soon be placed on other federal roads and buildings as well. There's already one large emoji on the exterior of Dubai's Police HQ!