Sole Female Canopy Pilot Wins Competition at Skydive Dubai
This Awesome Dubai-Based Woman Proves Extreme Sports is Not a Man's World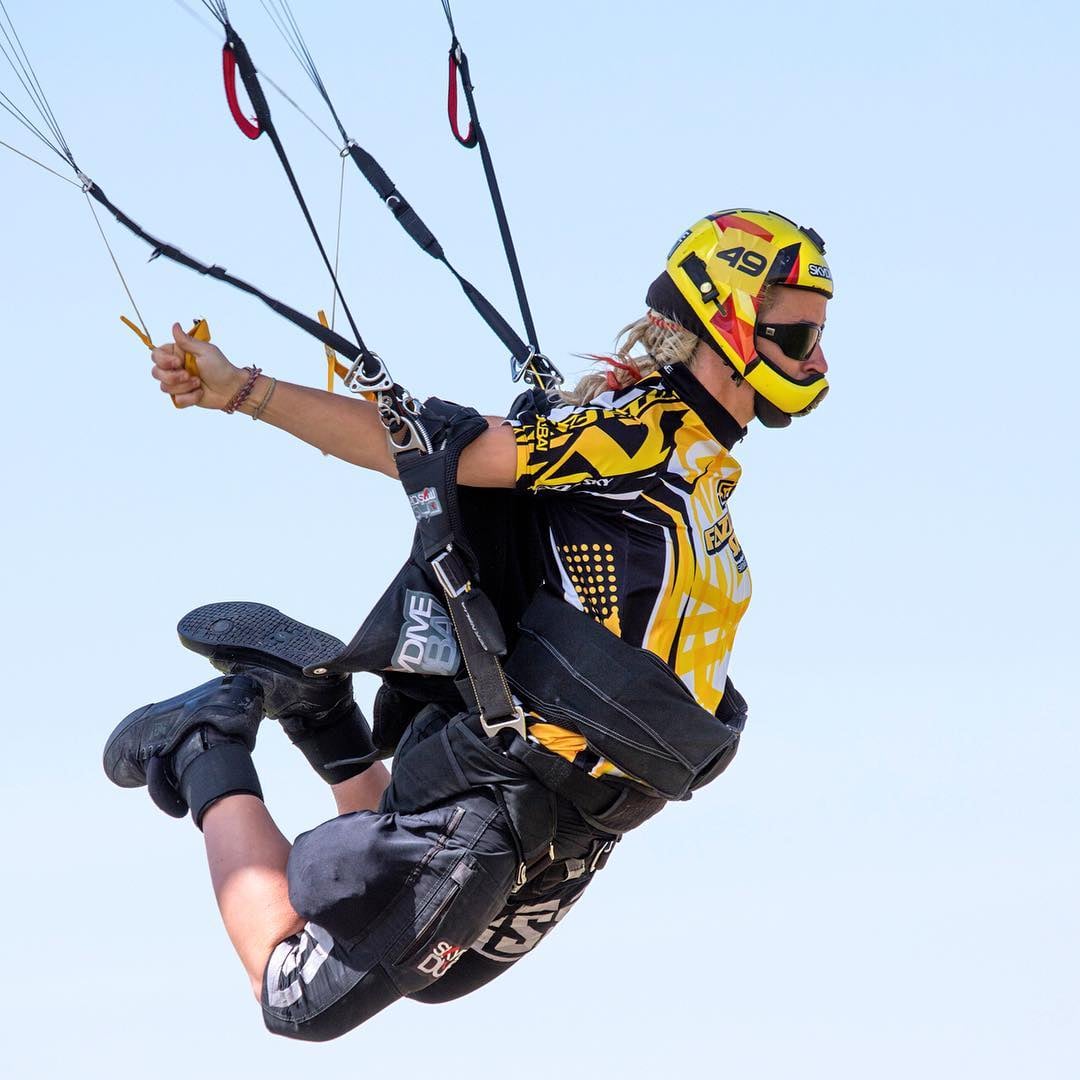 They say extreme sports can be a man's world but that's not the case for the newest Dubai International Swoop League champion. Cornelia Mihai was crowned Queen of Swoop at Skydive Dubai on March 26, a huge achievement seeing as she had never swooped over a pond five years ago. Clocking in 2.495 seconds in the third round, the canopy pilot faced challenges from mist and headwind in the area over the weekend but showed the boys how it's done in the end.
Teams from the US, Spain, Sweden, Finland, Denmark, New Zealand and France went up against the sole female competitor - who is a member of team Skydive Dubai - but her carving speed got her perfect scores.
"It was a good run. I'm happy," she commented, after advancing against her competitors by 20 meters.
Check out what it feels like to go canopy piloting in the video below and if Cornelia has inspired you, sign up with Skydive Dubai.