These Sport Hijabs Are Game-Changers For Muslim Athletes

Fatimah Hussein grew up playing sports, but often found that there weren't active-wear options for conservative athletes. It's an issue that's been addressed before-- Ibtihaj Muhammad, the first American athlete to compete in the Olympics while wearing a hijab-- found that fencing was one of the few sports for which the uniforms were modest enough for her to participate.
Seeking to fix this problem so that more Muslim girls can play the sports they love while remaining covered, Hussein partnered with her friend Jamie Glover and created a line of sport hijabs. "As the girls gained self-confidence and a love of sports, they wanted athletic uniforms that let them be active while upholding their religious and cultural beliefs," Glover said to Refinery29.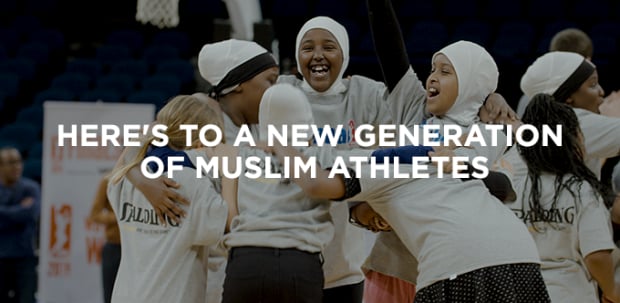 The duo started a Kickstarter campaign, and as of today, they've raised over $38,000-- well over their initial fundraising goal. "Our mission is to enable physical activity and sports participation among Muslim girls and women," Glover said. "We believe that clothing can represent your beliefs and who you are as a person, and that clothing should enable your endeavors — not be a barrier," said Glover.
The hijabs will be priced between $30 and $40, and will come in two sizes-- child and adult. There will be three styles, and each is available in a range of neutral colors.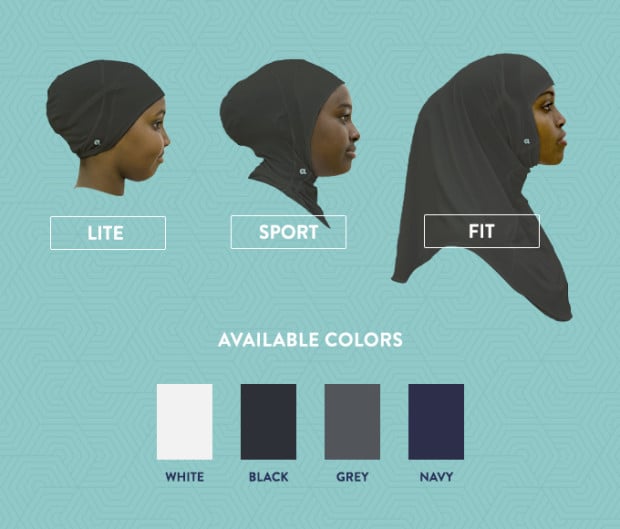 The line is called Asiya, the inspiration for which is explained on their Indie Gogo page: "Our brand name ASIYA (AH-see-ah) was selected because it's the name of a highly revered woman from Islamic history, Asiya bint Muzahim, who is known for being courageous and standing up against injustice. We thought she was the ideal role model and champion for our cause."
You can learn more about this inspiring product here, and pre-order a hijab, too.
Image Source: Indie Gogo