Sting Reopens Bataclan in Paris
See The Moving Way Sting Honored The One Year Anniversary of the Paris Attacks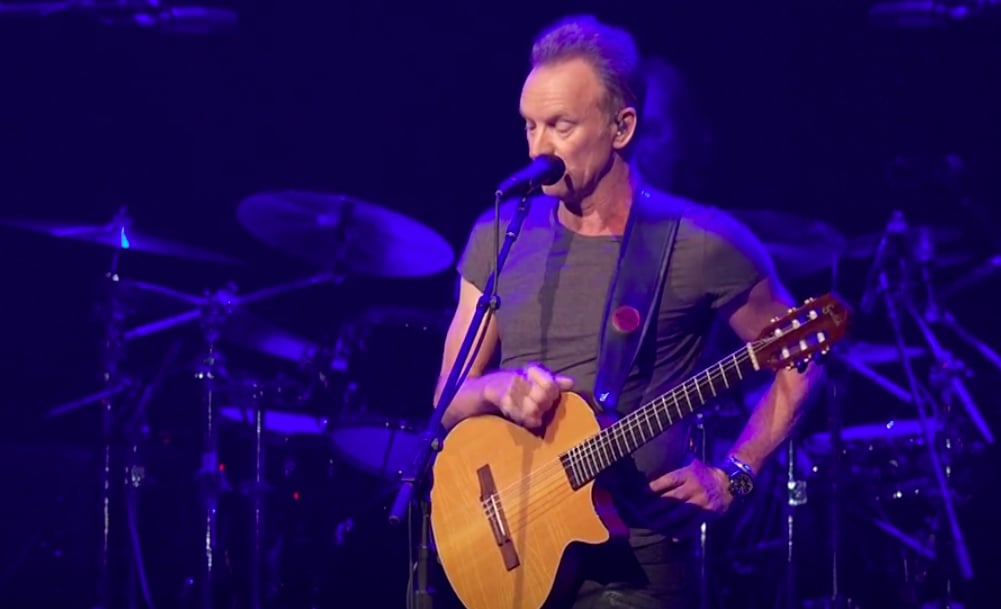 One year after a terrorist attack left 89 people dead at Paris' Bataclan theater, English singer and songwriter Sting took to the stage to reopen the historic concert hall.
Dedicating his performance to the memory of those who were killed, posting a message to his Instagram account that read: "In re-opening the Bataclan, we have two important tasks to reconcile. First, to remember and honor those who lost their lives in the attack a year ago, and second to celebrate the life and the music that this historic theater represents. In doing so we hope to respect the memory as well as the life-affirming spirit of those who fell. We shall not forget them."
According to USA Today, Sting incorporated Arab and Muslim artists into his set. "French-Lebanese trumpeter Ibrahim Maalouf joined Sting for An Englishman in New York and Fragile. The set also included Desert Rose, his 1999 hit which featured Arabic lyrics sung by Algerian artist Cheb Mami," the newspaper reports.
To close the show, Sting sang a song that he dedicated to refugees, in which he repeated the word "Inshallah" over and over again, and received a warm applaud from the crowd. Addressing the crowd in French, Sting reiterated what he wrote in his Instagram post.
Watch the moving moment below.
Sting reopens the Bataclan

One year ago, 90 people were killed in the Bataclan. Sting reopened the concert hall with a song for refugees called "Inshallah."

Posted by AJ+ on Sunday, November 13, 2016