Sweet, Sweet Cookies by Refugees
Sweet, Sweet Syria is Bringing Syrian Treats to the U.S. For a Cause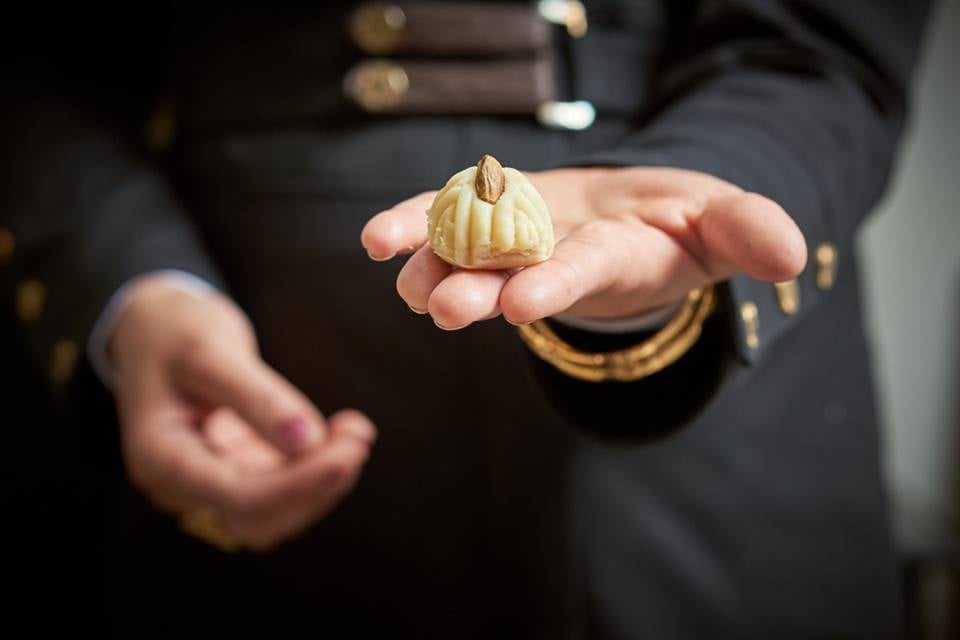 Ruwaida G, a Syrian refugee who recently resettled in Atlanta, Georgia, with her husband, Khaled, and their two children, was concerned about her family's future.
After fleeing Syria in 2016, the family moved to Jordan before arriving in the U.S. in late 2016; a move that was made possible with the help of the organization New American Pathways. "We decided to leave Syria because we feared for our lives and for our children's lives," Ruwaida told TODAY Parents via an Arabic-speaking translator. "There was no safety in Syria wherever we went, and we needed to leave if we wanted to survive," she said.
In Syria, Khaled owned a few small electronics stores and Ruwaida stayed home with the children; upon their arrival in the U.S., the couple wondered how they would make ends meet. Then they met Amanda Avutu. Amanda was introduced to the couple through a Facebook ad that was looking for volunteers to help the family find an apartment. As she spent more and more time with Ruwaida, she continued to be impressed by her hospitality--and by her cookies.
One of the few personal items Ruwaida had brought with her from Syria was a wooden mold that had belonged to her mother, which is used to make traditional cookies. "As I started visiting with the family and getting to know them more," Amanda said. "we would go to their house and they would make us coffee and she started serving us cookies. We were going there focused on helping her husband find a job, but then found that she was literally serving us up an opportunity."
With Amanda's encouragement, Ruwaida, her husband, and a group of five friends who call themselves "the advisers," launched Sweet, Sweet Syria. Currently, the baked good are sold in local stores, coffee shops, and restaurants, but the hope is to grow over the next few years. A Go Fund Me page has been set up, and they're planning to expand to accept online orders soon.
Sweet, Sweet Syria is just one more delicious way refugees are retaining and spreading their culture and traditions in their new homes.