Syrian Refugee Camp Out of Recycled Bottles
Meet the Refugee Using Recycled Bottles to Build Homes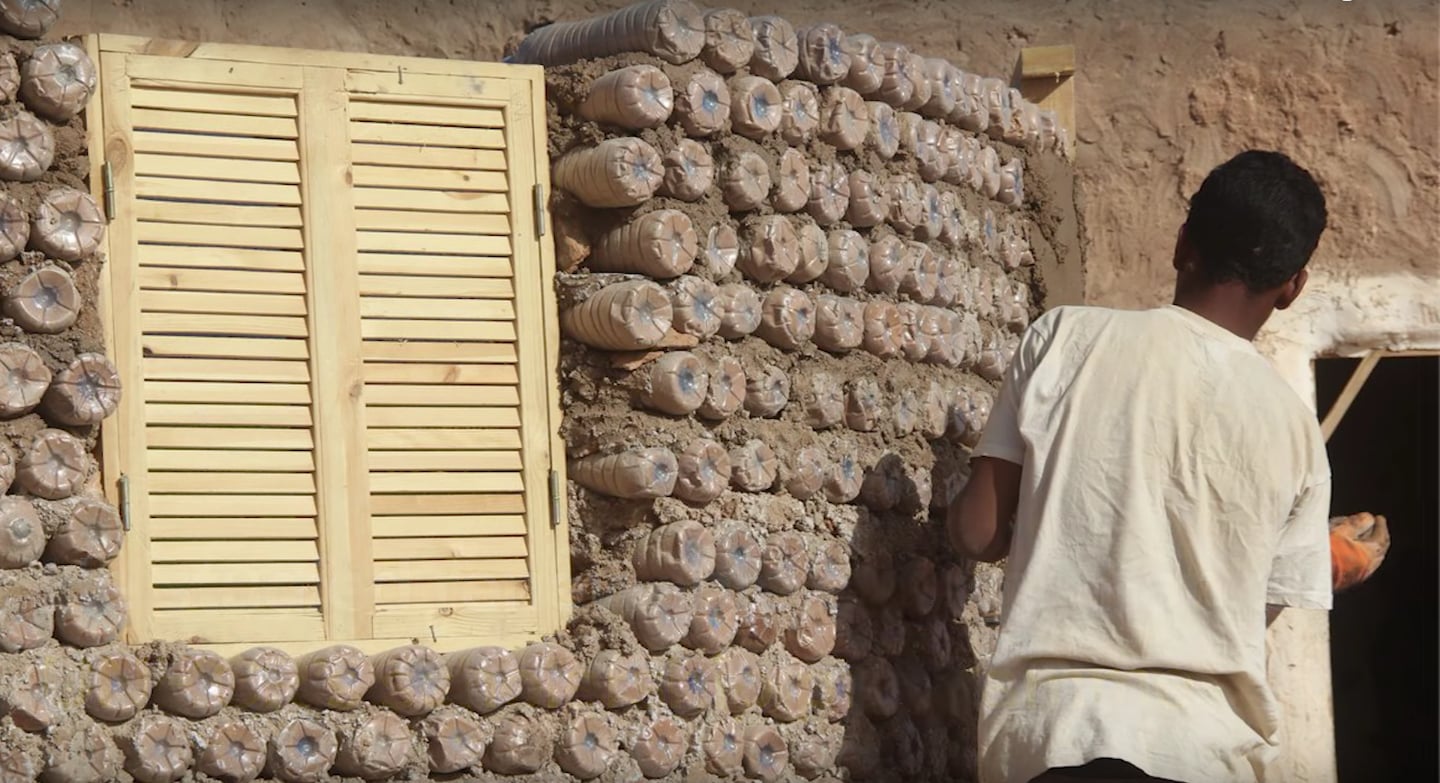 In Azraq, Jordan, a refugee camp recently became the world's first to be powered entirely by solar energy.
But that's not the only refugee camp working on making an environmental impact, and now, a man living in a camp in Algeria's Sahara desert is using trash for change.
Using plastic bottles filled with sand, Tateh Lehbib Breica, a Sahrawi refugee living in a camp in Tindouf, Algeria, is building homes for other refugees. Tateh is currently living in one of five camps where Sahrawi refugees have lived for more than 40 years. According to HuffPost, "thousands of Sahrawi people, an indigenous group of the Western Sahara, were displaced to Algeria in 1975 during the Western Sahara War, and many have remained there since."
The UNHCR, which released a video of Tateh's innovative project earlier this week, reports that the bottles create a more durable structure, allowing the buildings to withstand heavy rains and sandstorms.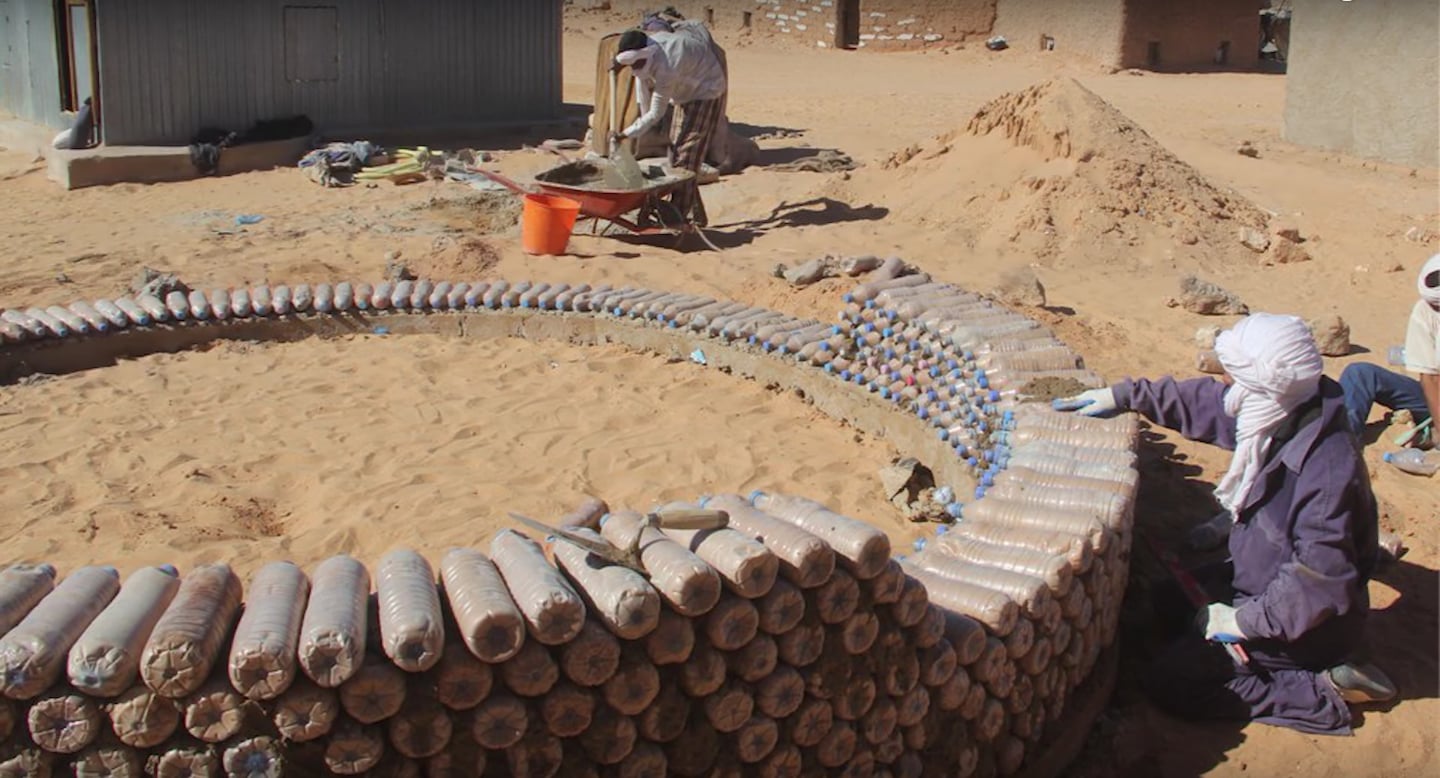 The homes aren't just build for weather, though – they help create jobs in the camps that otherwise would not exist: "These homes also help create jobs in a place where there is hardly any," Tateh told Middle East Eye. "It takes four people to pick up the bottles, four others to fill them, and four masons to lift it. Drivers are also required to transport sand and bottles. We are creating an industry around plastic houses."
Watch more about this project below!
Image Source: YouTuber user unhcr