Syrian Refugee Children Living in Lebanon
Help Send Syrian Refugee Girls to Digital Bootcamp This Summer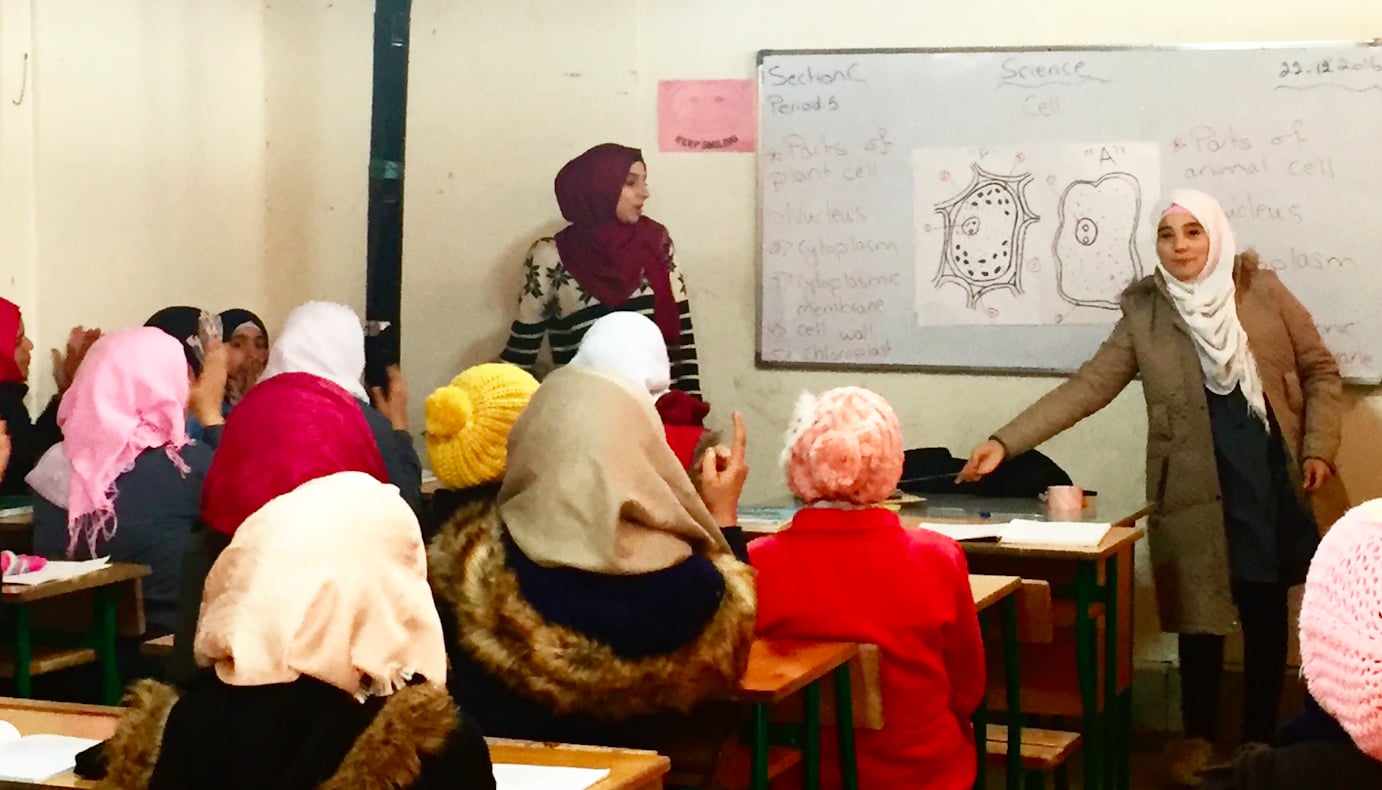 As summer approaches, there are still hundreds of thousands of children living in Lebanon for whom summer vacation will mean nothing.
A new program hopes to give some of these children something to do this summer--all while equipping them with important life skills.
Jehane Akiki, founder of New York-based ioi, a firm "focused on designing projects and strategies for the education of Syrian refugees that are tech-centered, skills-based, and future-oriented," partnered with Mariam Haidar of Edutek to create this program for Kayany Foundation. The plan is to launch Lebanon's first "digital bootcamp" for young refugee girls living in the country, empowering a new generation with important web and tech skills needed in the world today.
Their Indie Gogo fundraising page seeks to raise approximately $12,000 in the next 20 days, in order to launch their camp in conjunction with the end of the school year.
The mission of the bootcamp is clear: "We believe that education should be provided in a way to open up more opportunities. It is not about learning just to learn, but rather education should act as a bridge to a brighter future. This is even more crucial when offering education to refugees."
The bootcamp will teach basic and essential web skills to its students, all of whom will attend free of charge.
"We are adopting a project-based approach where students will work on group projects centered around a problem that they encounter in their community," the fundraising page explains.
"By working through the problem and developing their projects, they would be learning different digital skills along the way that we divided into several modules starting with digital autonomy and citizenship, research skills, to productivity programs such as Microsoft office, data manipulation, multimedia creation, Adobe, and coding using scratch academy as well as web development, with an intro to java and HTML."
At the end of the program, a final celebration will be held where students will share their projects with an audience, "including their parents, Kayany, the American University of Beirut, and municipal/ ministry officials, as well as receive Microsoft Digital Literacy Certificates."
Interested in making this camp a reality? You can donate and learn more about this inspiring project right here.