Syrian Refugees Open Catering Company in Canada
See How Syrian Food Helps Bring Refugees in Canada Together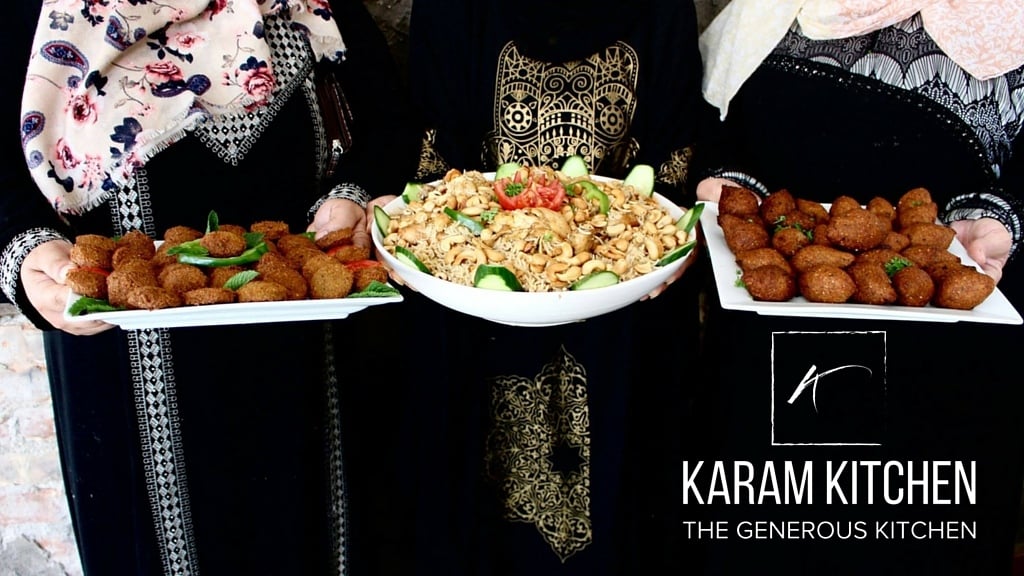 Based in Hamilton, Ontario, Canada, the women behind Karam Kitchen didn't set out to start a catering company. In fact, Rawa'a Aloliwi, Dalal Al Zoubi and Manahel Al Shareef only settled in Hamilton after making the harrowing journey from Syria to Jordon to Toronto, finally settling in Ontario.
When they arrived in Hamilton, Rawa'a, Dalal, and Mahahel were invited to a dinner party by Brittani Farrington, who was hosting the event so Syrian refugees could get to know each other. Though she planned on cooking herself, she was surprised when the three women asked if they could cook instead. They made traditional Syrian dishes, which we served to some of the newest members of Canada's growing Syrian community.
None of the refugees speak English, but Farrington used Google Translate to approach them with her idea. After tasting their food and understanding that Rawa'a, Dalal, and Manahel were interested in selling it, Farrington got to work setting up a Go Fund Me page for what would become Karam Kitchen. 'Karam' is the Arabic word for generosity.
The initial goal to raise $4,900 was met in four days, and they've currently raised more than $15,000. Karam Kitchen "seeks to empower Syrian newcomers to build a new life in Hamilton and contribute to [the city's] vibrant community," and based upon the success of the project, these women seem to be doing just that.
The women rely on memory for the recipes, just as they did in refugee camps during the past three years, though community members have urged them to begin writing them down. When speaking through a translator to The Hamilton Spectator, Al Zoubi explained "that she is happy that this business might help change people's perceptions of newcomer Arabic women. They are working hard to support their families, just like everyone else."
Check out their delicious menu here!