Syrian Restaurant in Lisbon
Lisbon's First Syrian Restaurant is Helping Refugees in a Big Way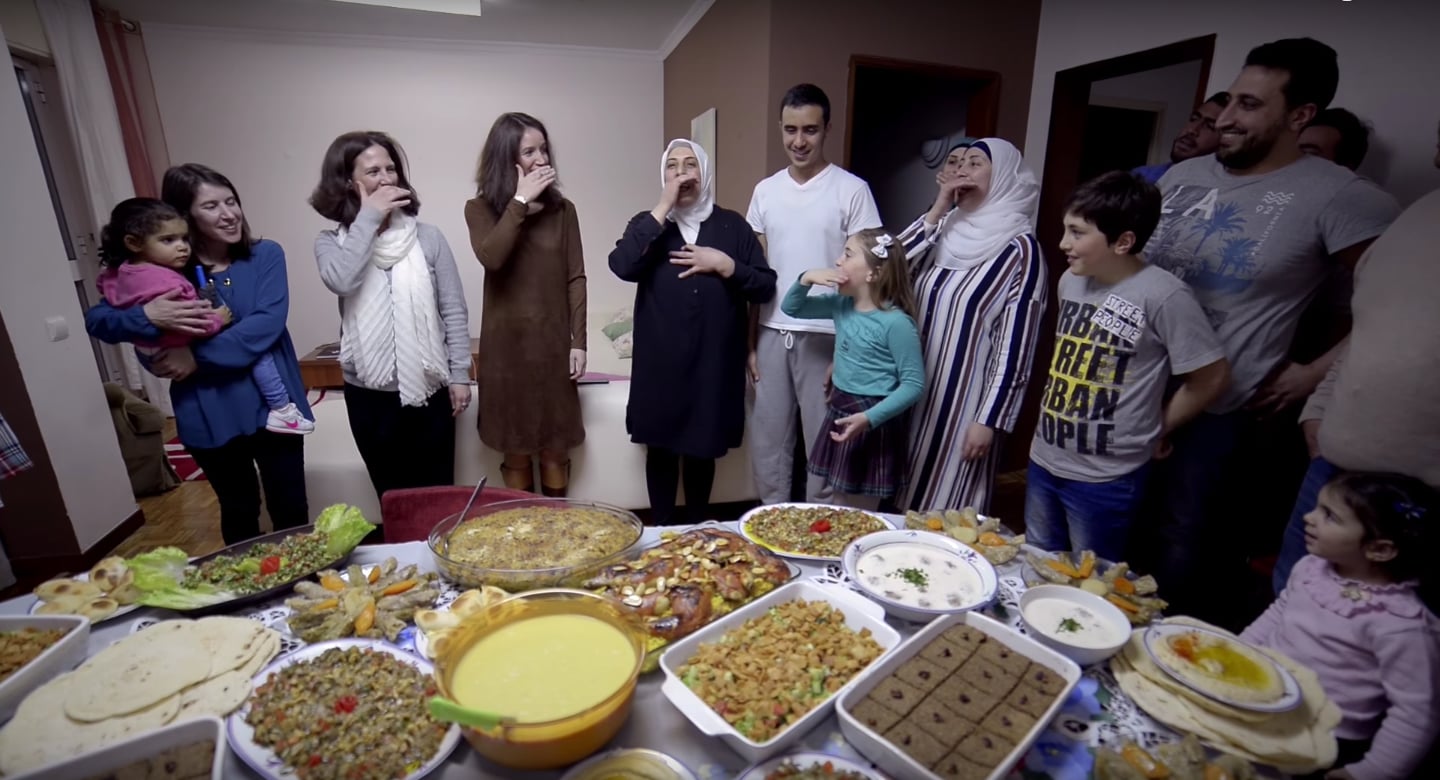 Portugal is home to over 10,000 Syrian refugees, but the country didn't have even one restaurant serving up the Middle Eastern cuisine until this month.
Called Mezze, the Lisbon-based restaurant didn't just pop-up overnight...in fact, it's been a long time coming.
There was never supposed to be a restaurant. At first, Pao Pao launched in December, 2016, as a stand at the Santa Clara market in Lisbon. Part of a refugee integration program, Pao Pao was to be a platform for Syrian refugees to showcase their food at private dinners throughout the holiday season. Francisca Henriques, who is one of the four founders of Pão Pão, was surprised by the initial success.
"We were totally surprised because it was a huge success," she told the UN Refugee Agency. "Initially, we opened for groups of more than 20 people, but we never had less than 100, it was crazy. One day we had 130 people. It was not only because people were curious about Middle East food – it was because people wanted to help and they didn't know how."
The success prompted the founders to open a permanent restaurant, and they've spend the past months raising money for the new venture.
Mezze's goal is to employ 15 refugees--but it's not just a restaurant: the space will also be home to workshops, cultural exchanges, and music programs!
Learn more about Mezze and the inspiring people behind it below.