Tesla Off-Roading in the UAE
A Video of a Tesla in the Desert Proves There's Nothing This Car Can't Do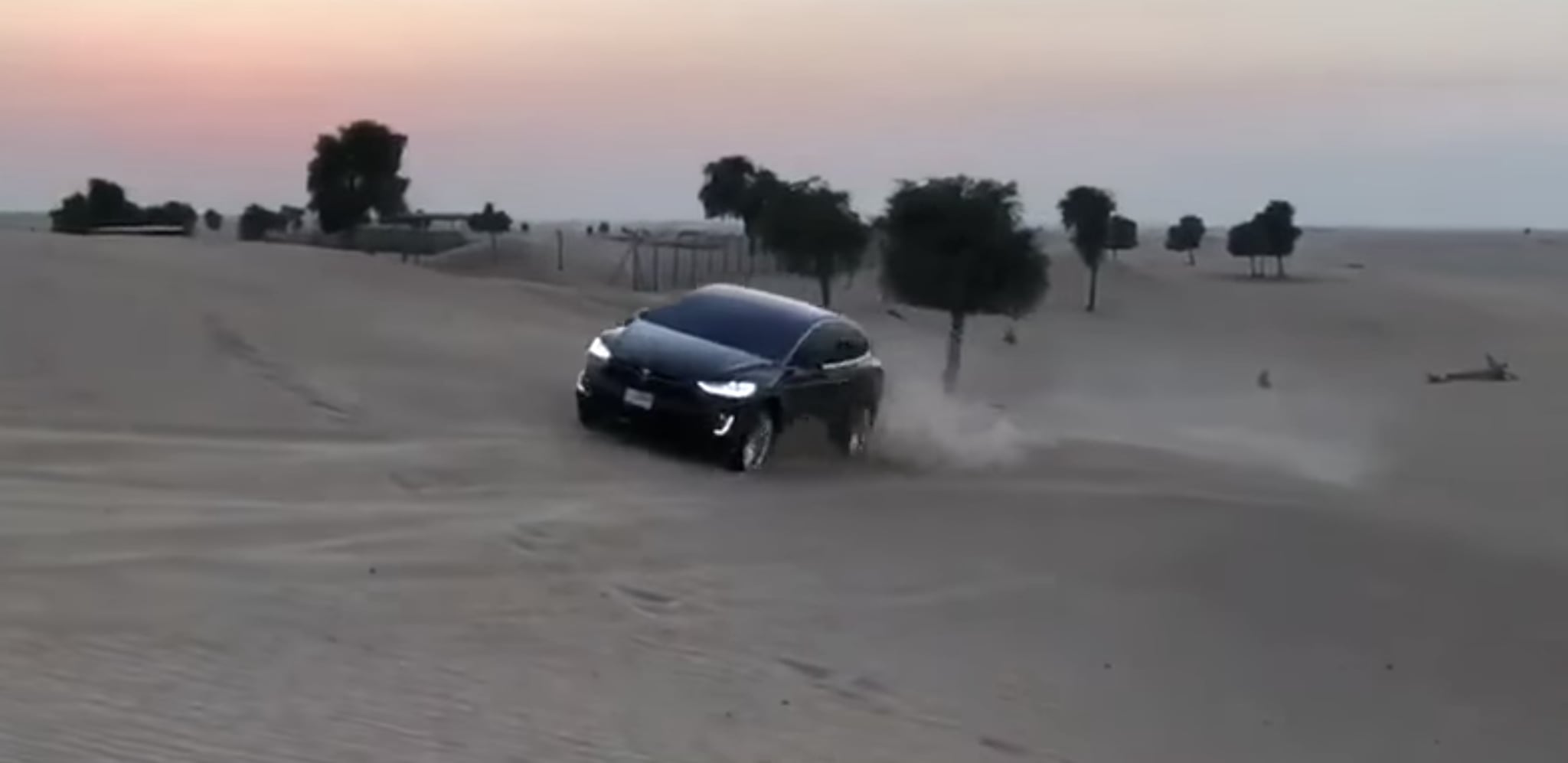 Earlier this year, the Dubai's RTA purchased 50 Teslas, with plans to slowly incorporate the vehicles into Uber's fleet. So far, there are a number of the cars on the road-- but it's not Uber buying up the sleek American cars.
The Middle East's first Tesla showroom also opened this year, and though there aren't a ton of charging stations around the city, more and more are popping up, and people can also get the charging device installed in their homes.
While the Tesla has a number of cool features (in addition to being fully electric, the vehicle's touch screen is the first of its kind, allowing for live news updates as you drive, as well as full browser access), you've never see the Tesla like this before.
Though it has chic design, it doesn't exactly look like its designed for dune-bashing...but a new video proves that there's little the Tesla can't do.
Captured driving over the dunes outside of Dubai, the 2016 Tesla Model X P90DL drives easily through the sand, and skids off into the sunset.
If saving the environment wasn't enough of a reason to get one...no off-roader will be able to say no once seeing this video.