Therapy Dogs in Dubai
Dogs in Dubai Are Helping Kids Overcome Their Fears of Reading Aloud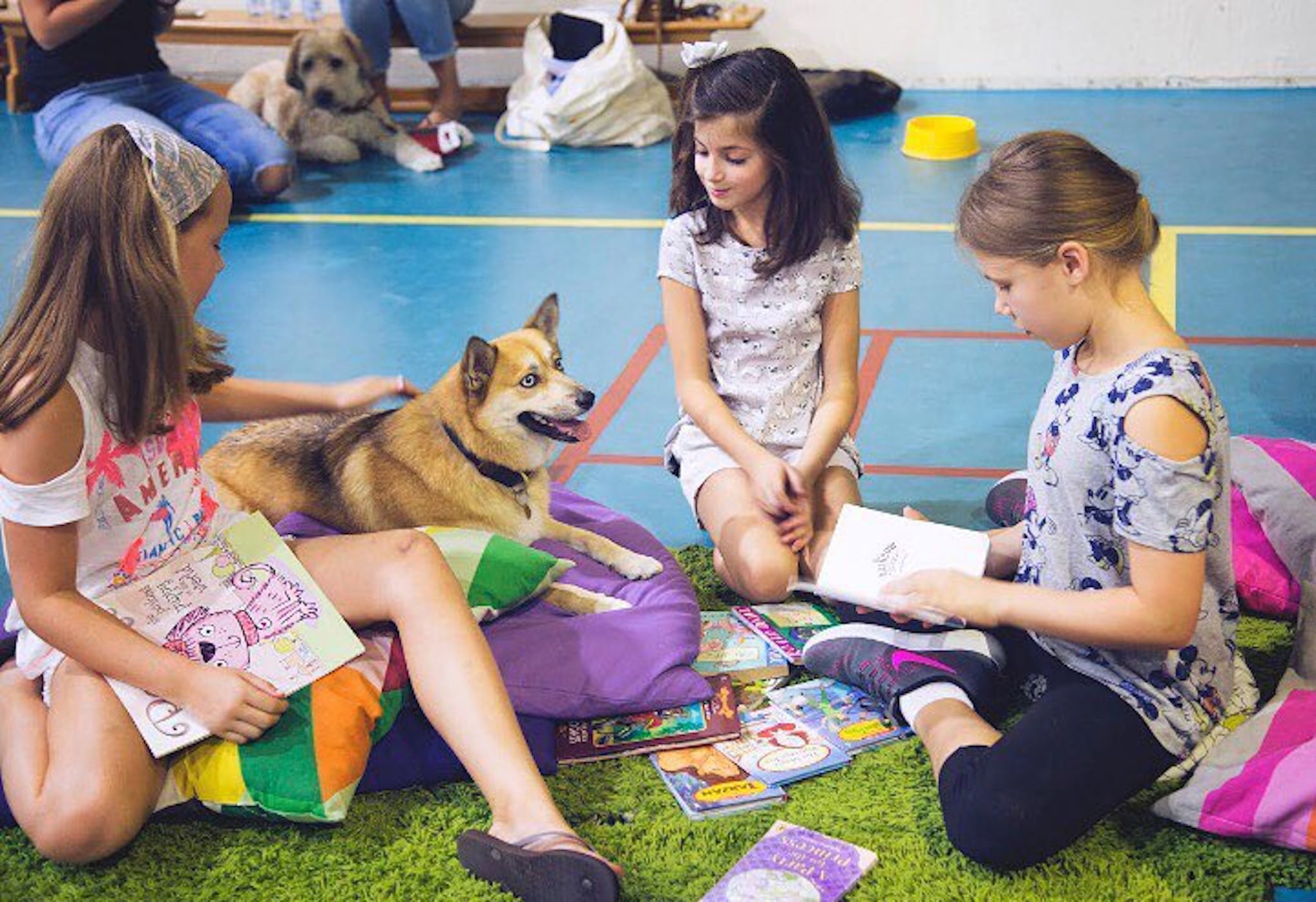 Therapy dogs have been used in hospitals, elder care facilities, and even prisons. Canine companions can provide emotional support and have even been proven to help ease pain and other physical ailments, but with a new initiative set to launch this October, therapy dogs are being trained to help Dubai's youngest residents.
Reading Dogs UAE will be launched by the Animal Agency this fall, and the goal is to help boost kids' confidence when reading aloud.
According to The National, "Thor the schnauzer, Lost the German shepherd, Xena the pomeranian, Remy the wheaten terrier, Luna the pomsky, Chip the French bulldog, Wasabi the Maltese, and Milo, Willow and Bertie the golden retrievers will all make an appearance in classrooms."
Karalynn Thomson, managing director of the Animal Agency, spoke to The National about the new program: "There are studies showing that reading to dogs helps children's reading ability, and there are a host of social and emotional benefits. One of the main issues children find with reading aloud is a fear of failure. When they read to the dog, the dog doesn't correct them or stop them or hurry them, and this gives them confidence," she said.
"The effort will be to ensure the same dog goes to the school so children can connect and bond with the dog every week," she continued.
Hayley Pearson, learning support leader at Safa British School, where many of the dogs will be based, also spoke about the program: "The presence of dogs for reading can have a calming effect on children. Reading to dogs can be of benefit to many children, regardless of age or needs. As with any approach or intervention, it is not a one-stop solution, but partnered with a language-rich learning environment, can increase a child's joy and love of reading."
The dogs aren't professionals-- families in the UAE have volunteered their dogs and the pets have been put through training to get them ready for October.
Let's hope we see more programs like this in the future!