Third Largest Mosque in the World to Open This Year
The Largest Mosque Outside of Saudi Arabia Will Open This Year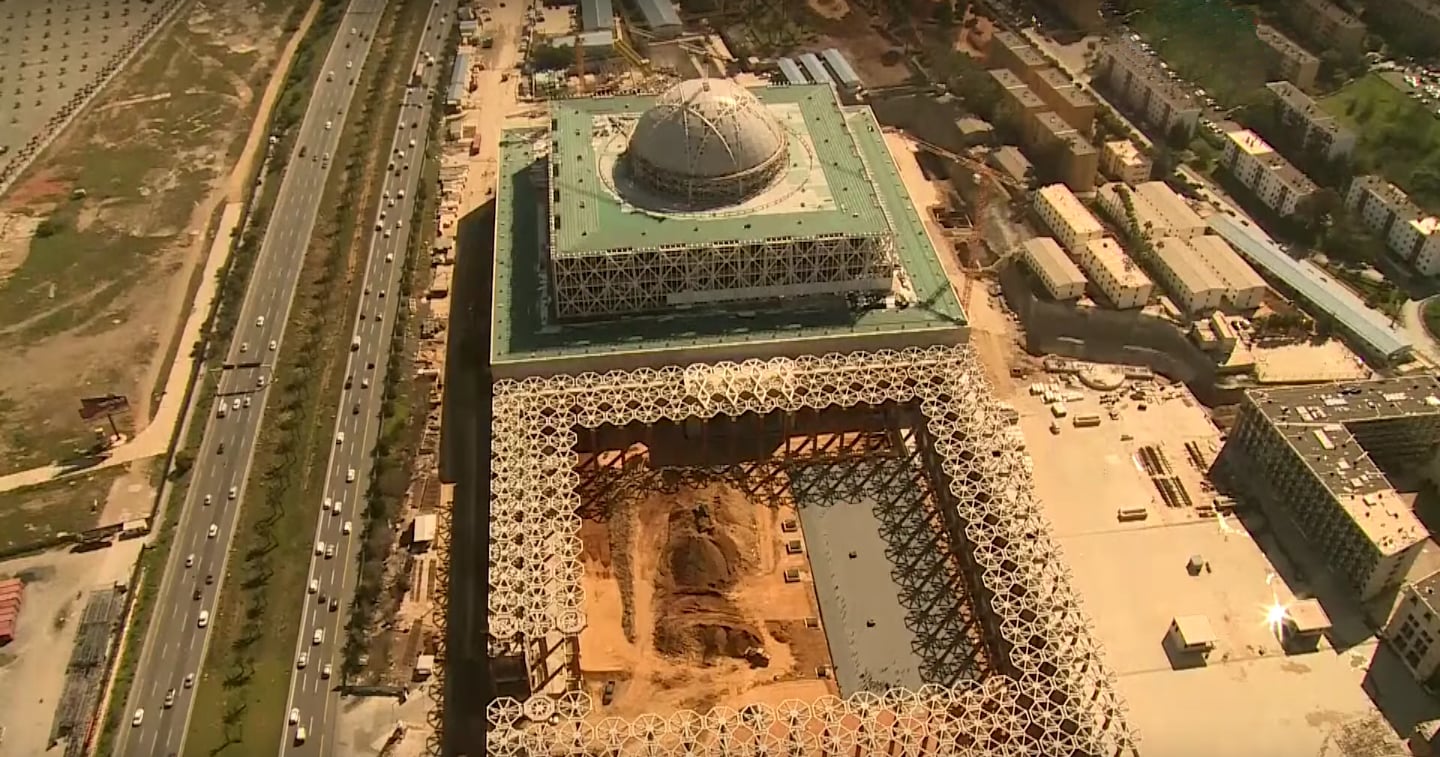 Nearly a decade ago, Algeria set out a proposal to build a mega-mosque, which would have the world's largest minaret. The mosque would be located in the capital city of Algiers, and was set to be built on a 22-hectacre complex with a Koranic school, a 300-room dormitory, library, museum, gardens, offices, restaurants, and shops.
Though blueprints were drawn in 2007 and the foundation was laid in 2011, construction was repeatedly delayed due to budget restraints, and at times, it looked like the mosque might not be completed at all.
Now, the Chinese Construction company behind the project has confirmed that the Great Mosque of Algeria will open in 2017, making Algeria's dream of having the tallest minaret in Africa a reality (the current tallest minaret in Africa is at Mosqué Hassan II in Casablanca, Morocco).
Algerian Minister of Housing and Urban Development Abdelmadjid Tebboune spoke at a ceremony unveiling the minaret, saying: "We are grateful to the great Chinese friends, who come up with this masterpiece of architecture. It will be written into history as a monumental work of religious architecture. It is the third-largest mosque in the world, ranking only after the two Great Mosques in Mecca and Medina. It is a majestic building, which symbolizes the friendship between Algeria and China."
In a recently released video, the mosque appears to be a beautiful and modern gathering place, and Ahmed Madani, an adviser to the minister of housing responsible for the construction, emphasized that the structure's intention is to be a place of inclusion. "Some have accused us of building a temple for the extremists," he said. "On the contrary, it will be a heavy blow for the extremists. They are the ones hostile to this project."
He continued, saying that the mosque "will not only serve as a house of worship. It will be a place where links between faith and culture will be reinforced thanks to its ultra-modern library and the Koranic school which will be open to some 300 students."
Watch the video below to learn more about what's set to be the third largest mosque in the world!
Image Source: YouTube user CCTV+