Trump Building Graffiti Washington DC
This Artist Trolled Trump at His Own Hotel And People Loved It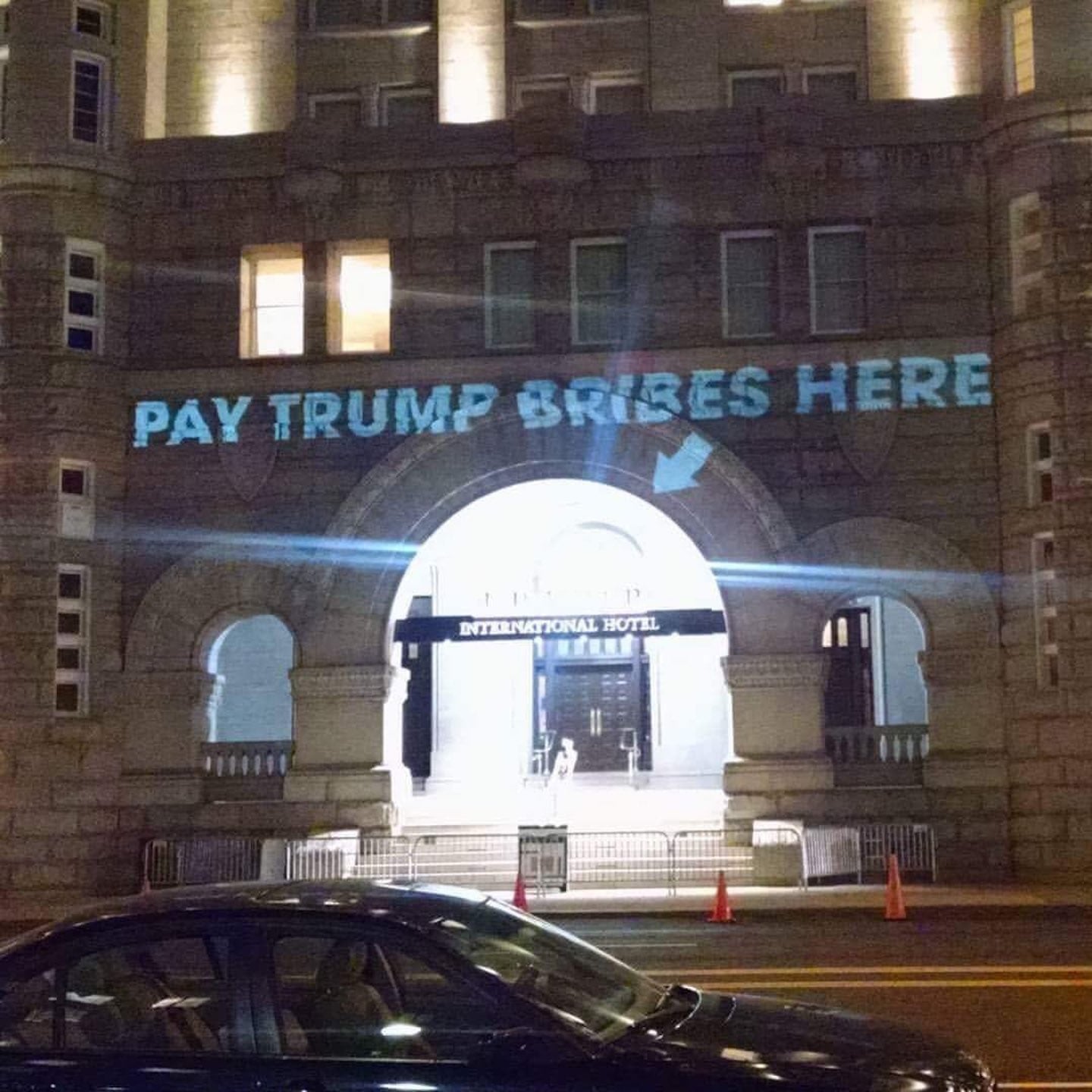 Since Donald Trump was sworn into office in January, there have been no shortage of protests, rallies, and other signs of resistance aimed at the new US president.

Now, one artist in Washington, DC, is joining in and standing up against Trump--right on the walls of his own hotel.
As the White House spent yesterday struggling to contain reports that Trump had shared highly classified information with Russian officials, DC-based artist Robin Bell, who is known for his politically-charged projects, was doing his own work at the Trump International Hotel.
With the help of a projector, Bell shined the words "PAY TRUMP BRIBES HERE" above the entrance of the building, along with an arrow pointing to the main door.
Being projected on Trump Hotel in DC right now. #resist pic.twitter.com/RJEAqOnGgp

— Tim Hogan (@timjhogan) May 16, 2017
As the night went on, the images changed, and people on social media happily posted and reposted the designs.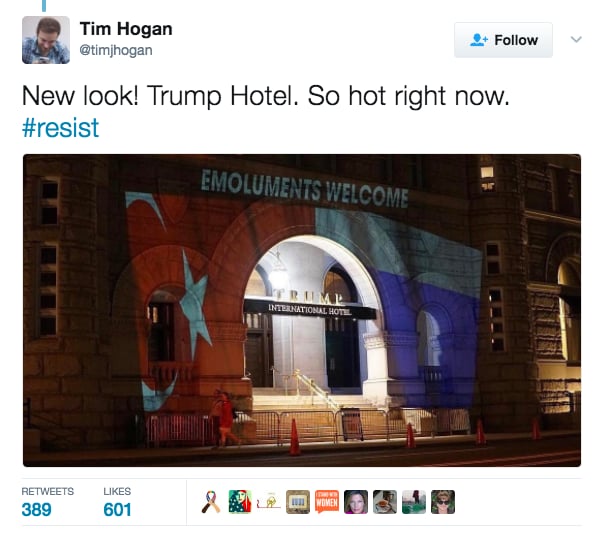 A third projection displayed Article I, Section 9, Clause 8 of the Emoluments Clause, a provision in the US Constitution, which people have accused Trump of violating during his first tumultuous days in the office.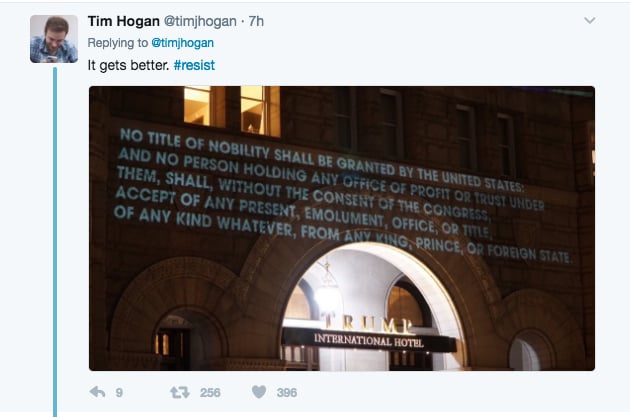 A final image was much less subtle, but certainly to the point. "Experts Agree: Trump is a pig," it read.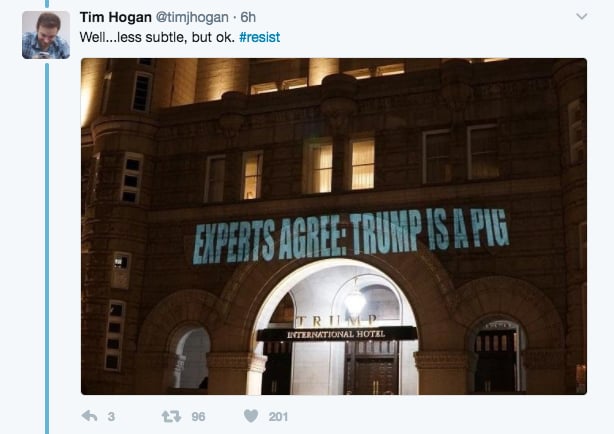 Is this the ultimate Trump troll? So far, we think so. The artwork first appeared on the hotel about 10pm local time, and was shut down within a few hours. Thankfully, things circulate fast on social media!
"It seems like a very clear case of his impropriety," Bell said to HuffPost. "It's a great visualization of a clear-cut example of the laws that he's breaking.
"Maybe in the history books it'll show that we were not for this."
Image Source: Twitter user timjhogan