Trump Towers Iftar June 1st
Trump May Not be Hosting an Iftar, But One Will be Held at Trump Towers Anyway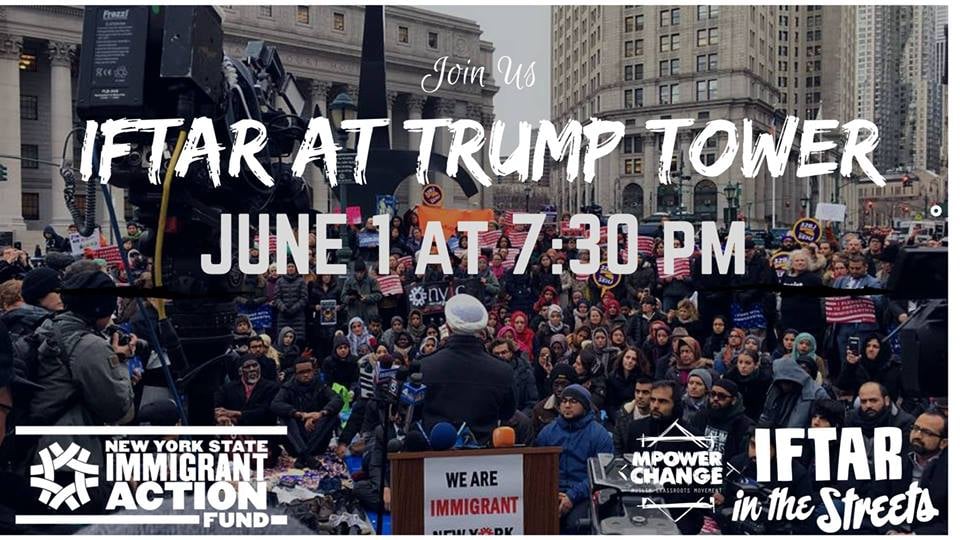 US president Donald Trump rang in Ramadan with a lukewarm and borderline offensive address to the nation, but in spite of that (or maybe as a result of it), activists are planning to troll the president in the best way possible: by hosting an iftar dinner outside NYC's Trump Towers.
The building, located on New York City's Fifth Avenue, will be the site for the iftar dinner, which is scheduled to take place on June 1, and was announced by New York State Immigration Action Fund's Facebook page.
"On June 1st, MPower Change and the New York State Immigrant Action Fund will bring New York communities together for an iftar at Trump Tower. Let's remind this President during Ramadan that this is Our New York," the event's description reads. 1.8 thousand people are have already expressed interest in attending the event.
In the past, the White House has hosted an iftar dinner every year during Ramadan. In fact, the White House's first iftar dinner can be traced to over 200 years ago: "The first documented White House Iftar occurred more than 200 years ago, when President Thomas Jefferson hosted the Tunisian envoy Sidi Slimane Mhlmyla on Dec. 9, 1805, to discuss the issue of piracy in the Mediterranean Sea," the Washington Post reports.
Though Trump has yet to confirm if and even when he will be hosting iftar, US Secretary of State has declined to host a Ramadan event at the Department of State, departing from over two decades of tradition.
Whether or not the president follows suit of administrations past and agrees to host, his namesake tower in Manhattan will be home to this 'iftar in the streets' on June 1. If you're in town...make sure to stop by! Can you think of a better way to troll him?
Image Source: Wikicommons